LONDON -- When the 2012 Olympics comes to London this summer, thousands of athletes, coaches, officials and tourists from all over the world will descend upon East London, home to some of the poorest boroughs in Britain's capital.
The factories, warehouses and busy docks that once made it the industrial hub of the city have for decades been morphing into derelict buildings and abandoned scrap heaps as the industries dry up and move overseas – creating the perfect blank canvas for the Olympic sites, the Games' organizers say. But a vibrant community sprung up in place of the old industrial center, and not everyone is happy about the Olympics becoming a neighbor.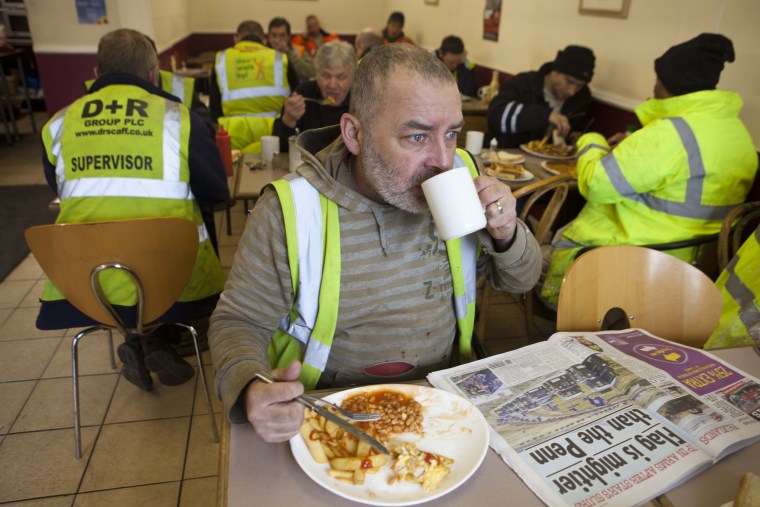 Frank and Rosie Aviatti, owners of The Griddler café near the Olympic stadium in Stratford, almost sold their business a few years ago when construction workers closed off part of their road for Olympics-related building projects. "Business went down 90 percent," Frank Aviatti told msnbc.com.
However, other residents and businesses laud the transformative development of the area. Lance Forman, proprietor of H. Forman & Son smoked salmon purveyors, had to move his factory because it was on land that the Olympic organizers wanted for the new stadium. "We did a deal early," he told msnbc.com, explaining that the 105-year-old company realized it would be a waste of time and money to dispute the compulsory purchase order.
They bought land across the river from what is now the Olympic stadium, designed a factory – in just one month – and built it in under a year. To take advantage of what Forman knew was going to be an opportunity for his business, the company opened a restaurant, bar and event space in its new building. Although business suffered at first, Forman is optimistic because of the higher traffic East London is getting because of the Olympics.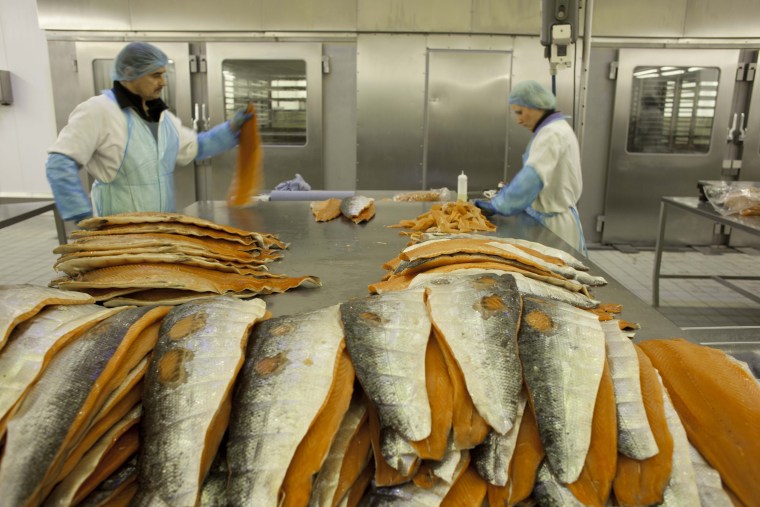 "People now come to the restaurant and say they didn't know East London existed before," he said. "And they say they didn't realize how close it was."
As the Olympics fast approach, photographer Gideon Mendel has sought to capture the diversity of life within one mile of the main Olympic site.
Himself an East London resident, Mendel says he is struck by how many different people from different parts of the world live and work in the area – and is intrigued by the idea that the international participants in this summer's games will be greeted by such an international community. To see some striking images of the people, places and businesses that will be welcoming the world this summer, take a look at the slideshow below.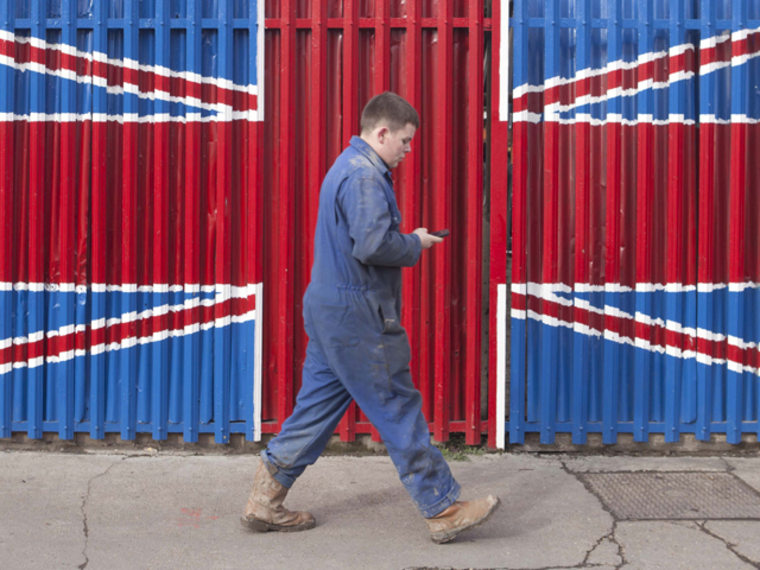 Related Content: