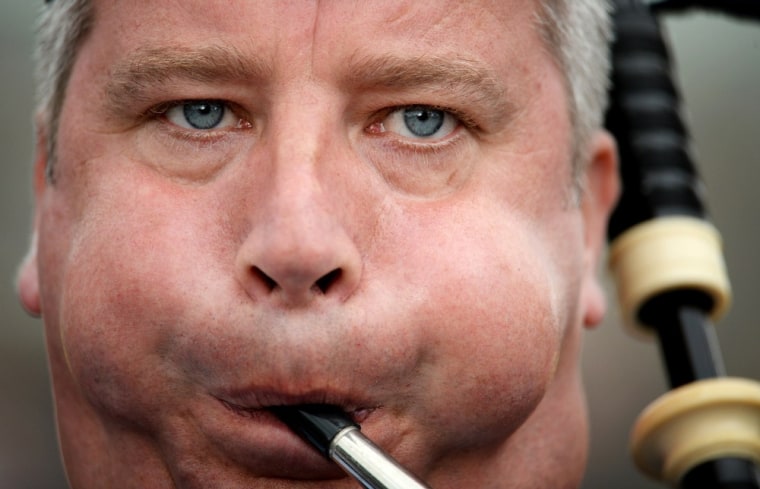 Over two hundred bagpipe bands competed for the title of world champion in Glasgow this weekend as the Scottish city hosted an event dubbed the world's biggest ever week of piping and traditional music.
Field Marshal Montgomery, a band from Northern Ireland, were crowned the winners for the third year in a row, beating off competition from bands from as far afield as California, Canada and New Zealand.
Some 8,000 pipers and drummers took part in the event in front of an enthusiastic crowd (though one young fan, pictured below, didn't seem to fully appreciate the skirl of the pipes).