More than 300 lucky people got the chance to barrel down a 295-foot slide Sunday in Bristol, England.
The slide, part of a temporary interactive art exhibit by Luke Jerram, was made from plastic sheets, hay bales, water and dish soap. According to his website, Jerram is most widely known for creations that encourage audience participation.
Over 100,000 applied to take part in the event.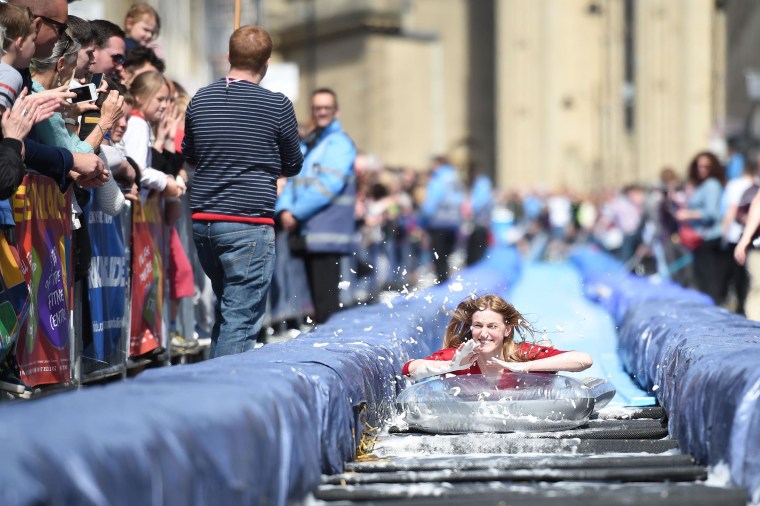 — Getty Images