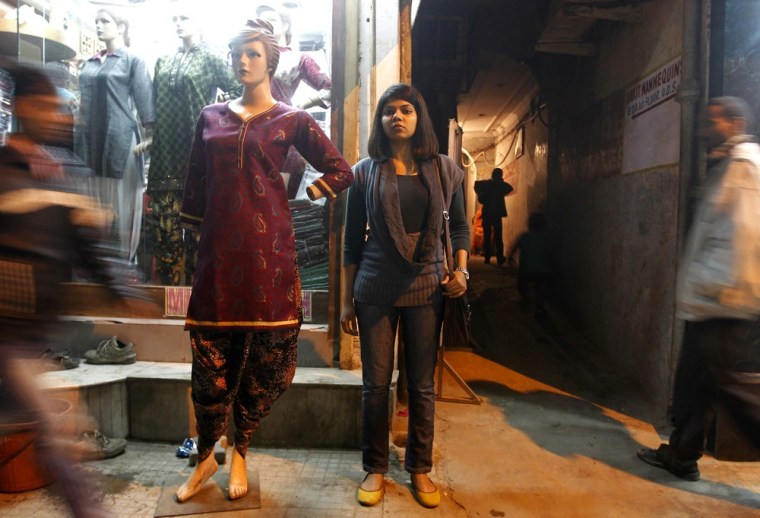 Since the death of a medical student who was gang raped on a bus in New Delhi the issue of women's security has been under the spotlight as never before in India. Mansi Thapliyal, a female Indian photographer working for Reuters, interviewed a variety of women in New Delhi to find out how they feel about their safety since the rape.
Reactions were strong and wide ranging, from women who now feel they need to arm themselves or take self-defense classes, to others who are scared to go out alone at night.
"My city is known as the so-called rape capital of the country," Thapliyal wrote in a blog post on Reuters.com. "They say it's unsafe, it's dangerous, and it's full of wolves looking to hunt you down." Read her entire blog post on Reuters.com.
Thapliyal decided to focus her camera on the city's women to find what they think about their security, and how they are protecting themselves. Below is a collection of her photos shot earlier this month, and made available to NBC News today. 
Aanchal Sukhija, 19, studying fashion media communication, said that whenever she hires an auto rickshaw she has to send a short message to her father giving details of the auto in order to feel secure.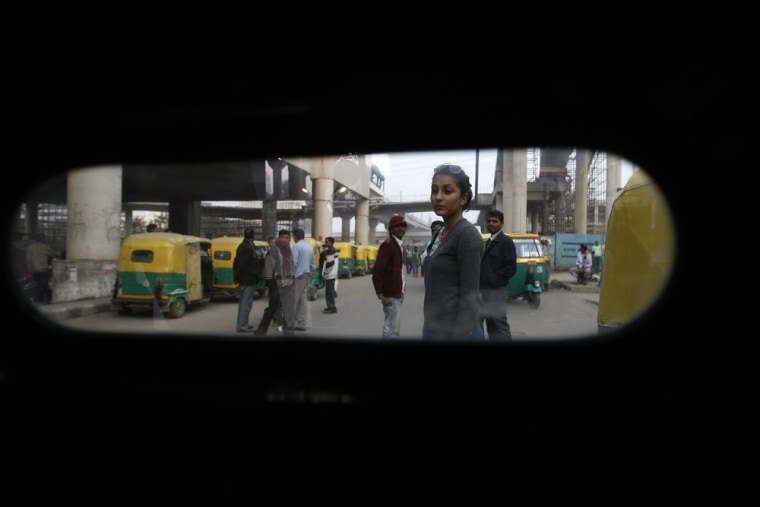 Nalini Bharatwaj, 37, chairperson of a management institute, says "Half of the time I am alone with my children and sometimes I have to travel late at night from work. It's enough to shut up anyone trying to molest me or even pass a comment if I flaunt my gun."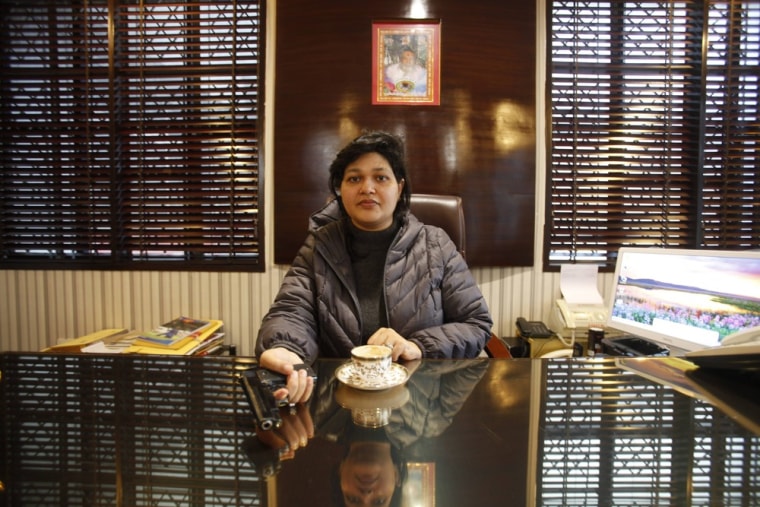 Deepshikha Bharadwaj, 24, who works for an advertising agency, has posted the notice that reads, 'Sorry I am not staying late now,' on her desk and said she wanted to send a message to her colleagues that she is not going to work late in the office anymore.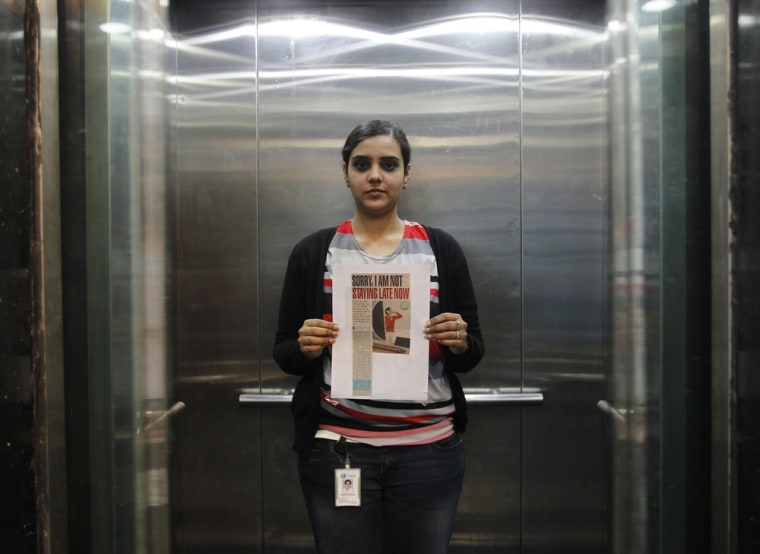 Sweety, 22,a student, travels four hours every day from her village to the city to learn karate and taekwondo. She said, "boys in my village are scared to tease me after I beat up one boy who was passing lewd comments on me."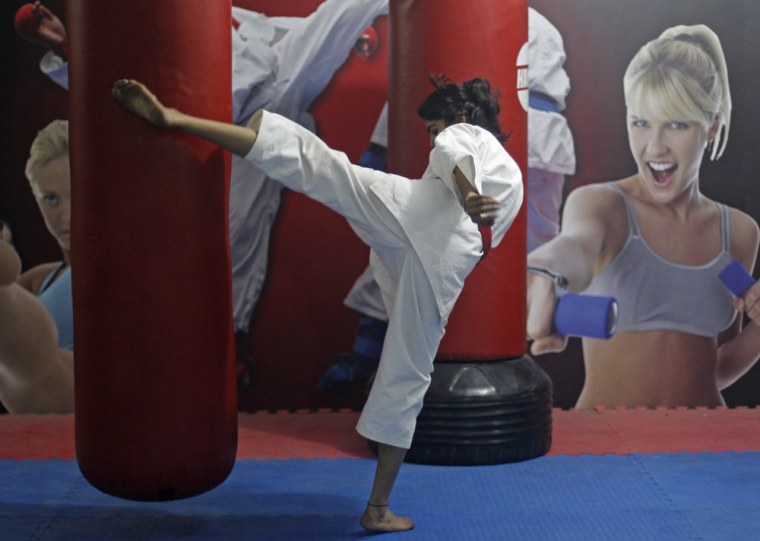 Simrat, 24, who works for a non-profit arts organization, said, "I made the decision to use public transport as my primary way of moving through the city because I really believe that it is my right to be able to use public space, just as much as it is of any man."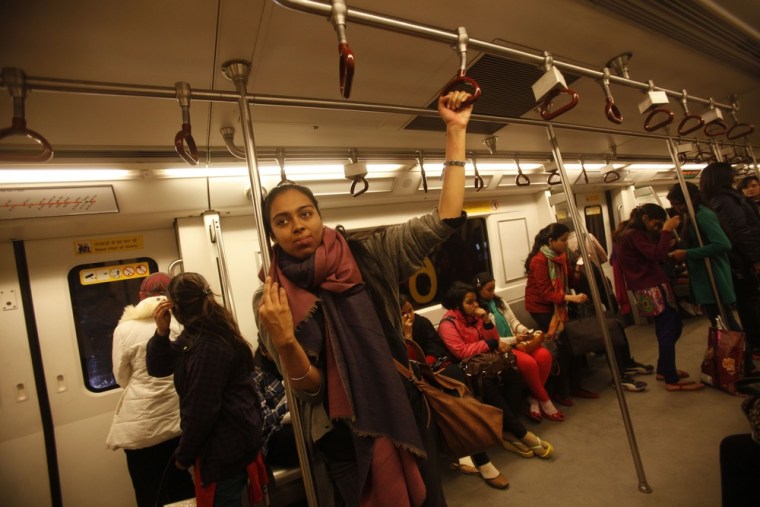 Chandani, 22, who works as a cab driver for a social enterprise which claims to provide safe and secure cab services for women driven by women, said demand for their cabs has increased.
 "I am doing a very unconventional job for women," she said. "Given that I do night shifts, I carry pepper spray bottle and I'm trained in self-defense. Initially I faced a lot of problems but driving cabs at night has helped me to overcome my fears."