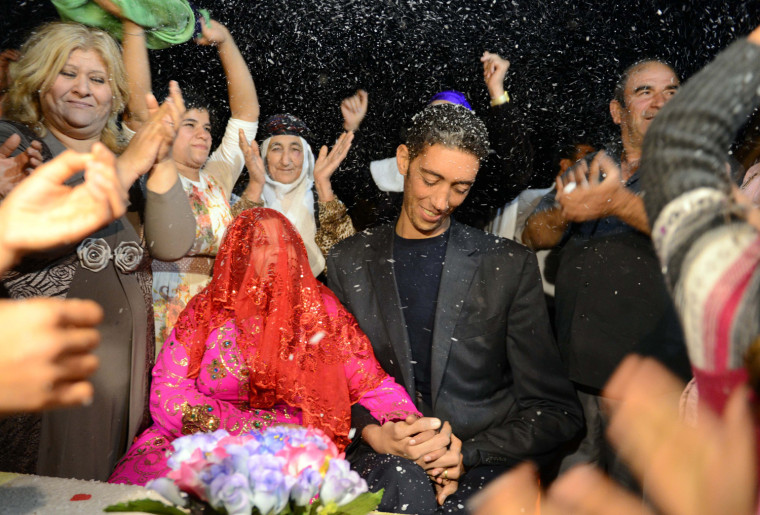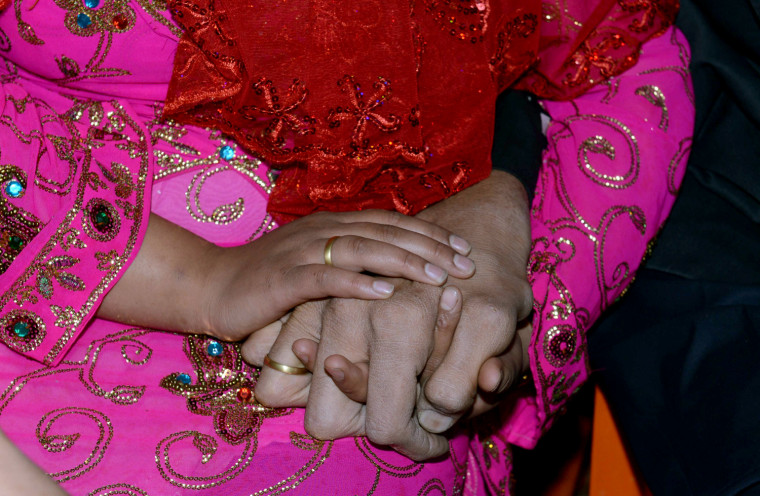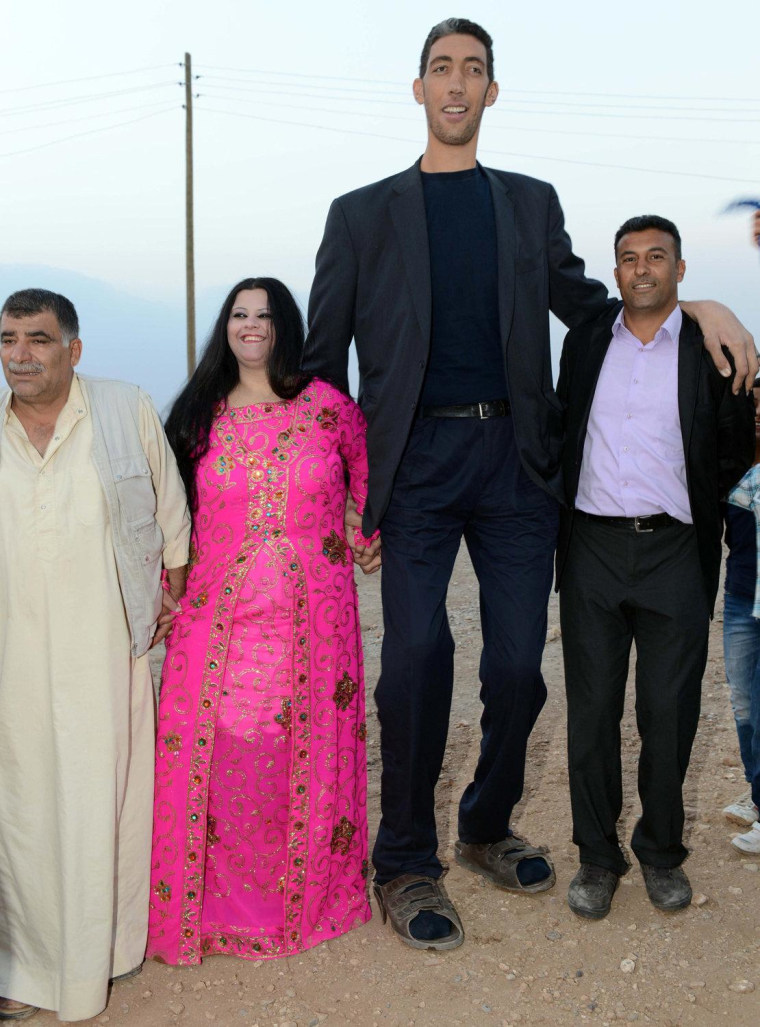 The World's tallest man, whose height is measured at 8 feet, 3 inches (2 meters 51 centimeters), Sultan Kosen is set to marry his normal-sized bride Merve Dibo on Sunday in the southern Turkish city of Mardin.
In addition to his height, Kosen also entered the Guinness Book of World Records due to the size of his hands and feet, which are recorded at 10.8 inches (27.5 centimeters) and 14.37 inches (36.5 centimeters) respectively.
Kosen suffers from the rare disorder acromegaly which causes his body to continually produce the growth hormone.