A man with a history of mental illness opened fire inside his North Carolina home, killing his wife and three children before and then himself, police said Monday.
Robert J. Crayton Jr., 45, fatally shot Athalia A. Crayton, 46, Kasin Crayton, 18, and two other children, who were 16 and 10, on Saturday morning, High Point police said.
"In my 27, pushing 28, years in this police department, we've never had anything like this happen before," High Point police chief Travis Stroud said. "Clearly an impact case for us as a police department (and) as a city."
Two people, 25 and 22, who were in the house fled shortly after 7 a.m. and started banging on neighbors' doors pleading for help, police said.
One of those adults was a "direct relation, and the other was an acquaintance," High Point police Lt. Patrick Welsh said.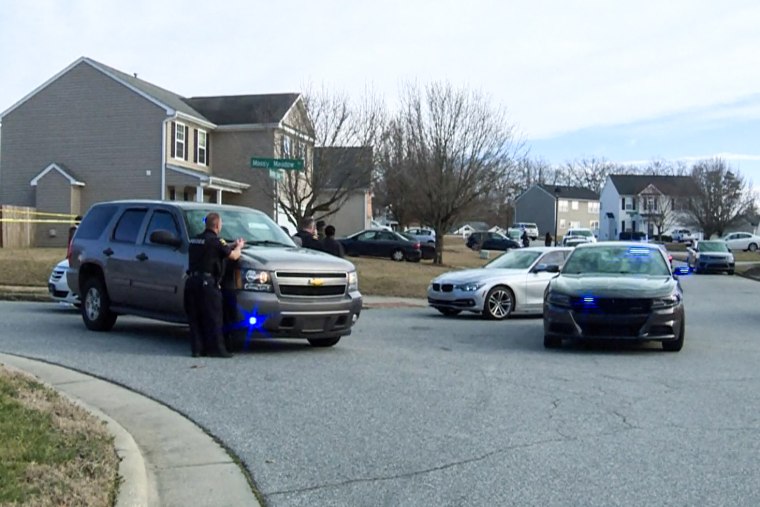 The motive for the shooting was unclear Monday afternoon.
"That's going to be a piece of the investigation. I've expressed this to the family, we may never know why — what goes through the hearts and minds of a person who would do this sometimes dies with him," Welsh said. "We don't have any indication right as to the 'why.' "
The crime scene was particularly gruesome, and Stroud said he worries about his officers who that day could "see what you can't unsee."
"We have to monitor our own officers now. This was a heavy-duty crimes scene," the chief said. "We have to watch out for our own officers and their own mental health and how they push through this incident."
High Point police officers had responded to the address of Saturday's shooting five other times since 2014, officials said. 
The shooter was the target of a Jan. 3, 2022, involuntary commitment, officials said, though police are still seeking more information about that case.
"He was suffering from some mental illness," Welsh said. "I can't speak to the reason under the involuntary commitment. But we do believe it was taken out by the family."
Saturday's murder-suicide in North Carolina came three days after authorities said a Utah man gunned down seven members of his family before killing himself.
If you or someone you know is in crisis, call 988 to reach the Suicide and Crisis Lifeline. You can also call the network, previously known as the National Suicide Prevention Lifeline, at 800-273-8255, text HOME to 741741 or visit SpeakingOfSuicide.com/resources for additional resources.