Zenith Word, 33, was hoping to stay another year in the $1,000-a-month, two-bedroom apartment in a walkable, diverse neighborhood in northeast Tampa.
Word, a disabled Army veteran who is on a fixed income, suspected this winter's lease renewal might come with an increase, but the new figure was jarring: $1,300.
Word, who uses they/them pronouns, scrambled to find another apartment, only to discover rents were just as steep. They also scanned rentals in Mexico and Puerto Rico. Worried about winding up on the street, Word trained their cat, Mau, to walk on a leash and get used to being toted in a backpack.
But it didn't come to that, Word said, because a friend living on the outskirts of Tampa offered them a vacant room for $800 a month — which opened up because a family member had died.
"Housing is a necessity, and it shouldn't be this scarce and difficult to obtain," Word said.
Across metropolitan Tampa-St. Petersburg, renters are struggling with a sharp rise in housing costs. The average rent for single-family homes, condo units and small multi-unit buildings increased by more than 28 percent over the past year, from $1,561 in February 2021 to $1,999 last month, according to an analysis by Florida real estate academics that was shared with NBC News.
Their study examined the Tampa Bay area, which includes St. Petersburg, as well as three other Florida cities — Fort Myers, Miami and Orlando — where units had been leasing below historic pricing trends in early 2021. They found an even bigger change than they had expected: Rents have risen in all four markets, by 24 percent to 32 percent, and at a clip the researchers had never previously recorded. In a typical year, rents swing by about 1 percent or 2 percent.
"This is all pretty abnormal, and what's most shocking to me is the magnitude of the differences in the numbers," said a co-author of the study, Ken H. Johnson, an associate dean at Florida Atlantic University's College of Business.
Across the country, other recent real estate analyses have found similar spikes, with Miami and Tampa often high on the list, as well as Phoenix and Scottsdale, Arizona; Las Vegas; San Diego; and the New York City area.
In Florida, renters living below the poverty line are being hit particularly hard. The National Low Income Housing Coalition estimates that there are 28 affordable rental homes in the state for every 100 extremely low-income renters, or people who make no more than 30 percent of their areas' median incomes. That's the worst ratio in the Southeast and one of the lowest nationwide.
The problem is especially acute in the Tampa Bay market, where the population is about 3.1 million. The pandemic beckoned thousands more people to its beachside communities and the rental vacancy rate fell, creating a pronounced housing shortage that experts don't expect to improve any time soon.
The staggering rise in rents is squeezing people across the socioeconomic spectrum, housing experts say, and fueling a crisis in which tenant advocates, the real estate industry and local political leaders are clashing over potential solutions.
"People are saying that they're spending 50 percent of their income, 60 percent of their income on rent — and the rents just keep going up," said Karla Correa, 22, one of the founders of the St. Petersburg Tenants Union. "It's so unsustainable."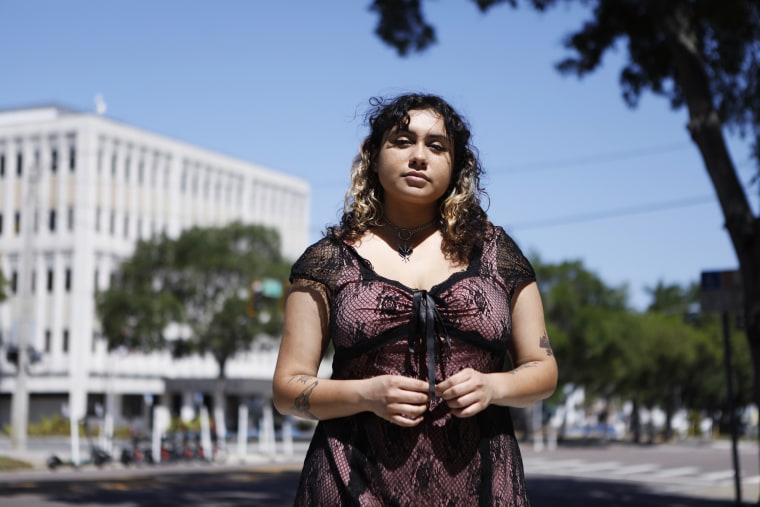 'Simple economics' behind soaring rents
Central Florida's Gulf Coast has become a prime relocation destination, with Tampa ranking behind only Miami and Phoenix as the top U.S. cities where people want to move, according to a homebuyer migration report the real estate company Redfin released last week.
Housing experts say the population influx was driven by Florida's loose pandemic restrictions and a shift to remote work, as well as the lure of lower taxes and a warmer climate. And it comes at a moment when the local real estate market is hot: The typical Tampa home is worth nearly $375,000, up by more than 31 percent from a year ago, compared to a 20 percent increase in home values nationwide, according to a Zillow analysis.
Meanwhile, experts say, the housing stock in Tampa hasn't grown sufficiently since the Great Recession 15 years ago. Development has been hindered by the challenges of securing land, meeting construction and zoning requirements and sourcing materials amid supply chain shortages.
"If it's just too expensive to buy a home, then you're just going to keep renting," said Corianne Scally, a researcher with the Urban Institute, a Washington think tank focusing on social policy issues.
In December, Angel D'Angelo learned that the rent for his one-bedroom apartment in Riverview, a suburb of Tampa, would increase by nearly $300 per month, to $1,630. D'Angelo, who works in recruiting for an insurance company, had already put off replacing his car after a wreck last summer and now faced another unplanned expense. He called the management company and negotiated the increase to $205 more per month.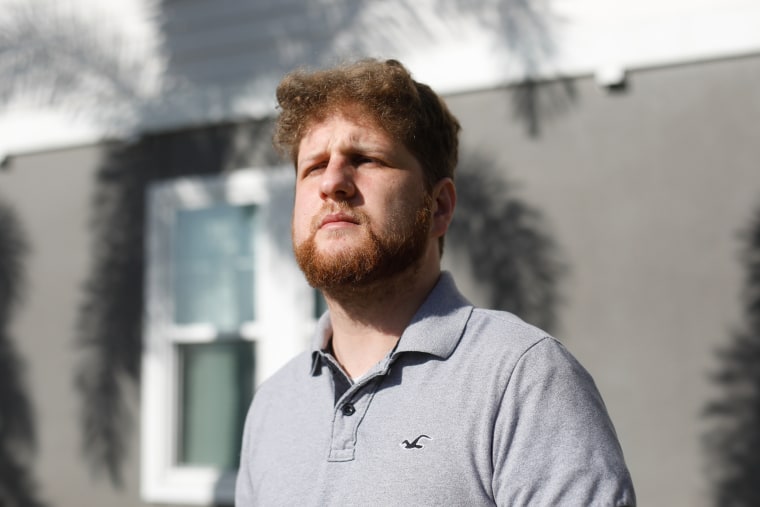 "I don't know how lucky I'll be next time," D'Angelo said.
Frank LoTurco, a vice president of the Picerne Real Estate Group, which oversees D'Angelo's apartment complex, acknowledged that the company has recently raised rents after it limited increases during the pandemic. The reason? "Simple economics," he said, pointing out that more people are clamoring for limited housing. 
"From a market condition standpoint, we'll do our best to obviously make a profit," LoTurco said, "but at the same time, we're not trying to hurt the residents, so to speak."
D'Angelo worries about what the rental surge will mean for his 59-year-old mother as she draws nearer to retirement. Tens of thousands of retirees flock to Florida every year, but many older residents can't cut back to even part-time work if they want to afford housing.
"If these things don't get under control, how are we going to be able to afford to pay for her to live somewhere?" D'Angelo said.
Christopher Lai, a real estate agent in Tampa for more than 15 years, doesn't believe the rental market is close to leveling off, as hedge fund investors continue to scoop up homes at a record rate. Lai said some of those investors are renting homes at 30 percent increases compared to a few years ago.
"This is a full-fledged crisis," Lai said. "People want to buy a house, to move up, but now you may have a whole generation of renters who won't be able to buy a home because they're priced out."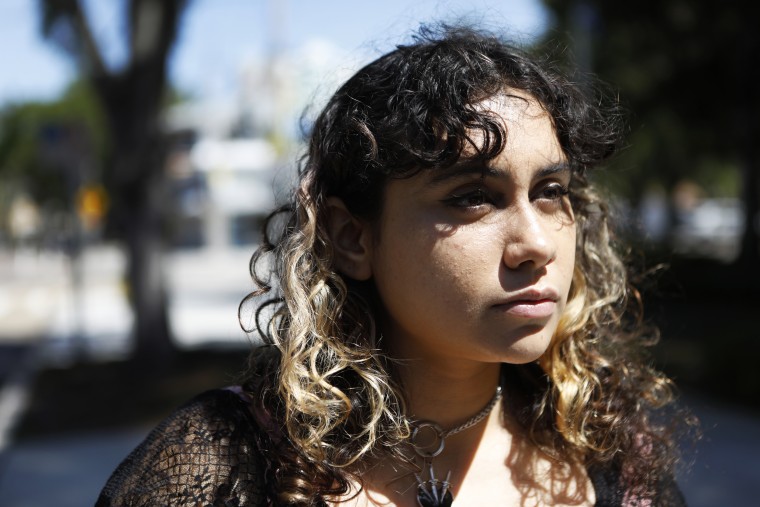 Advocates push for rent control
State and local leaders have tried to tackle the affordability problem by increasing and upgrading Florida's housing supply. Legislators earmarked $362.7 million for affordable housing efforts, including paying for repairs to lower-cost units and helping first-time homebuyers with down payments. St. Petersburg dedicated at least $34.3 million of its stimulus money to affordable housing, while Tampa launched a $5 million emergency rent assistance program this month and has allocated public land for new low-income homes. 
St. Petersburg officials have also recently discussed changing zoning regulations and increasing the density that developers can build. In 2019, the City Council enabled homeowners to build small apartments on their land, often known as in-law suites or granny flats, which can be rented out. 
Tenant advocates want more. 
The St. Petersburg Tenants Union has called for rent control, or limits on the rent landlords can charge. Such a freeze is generally not allowed under Florida law, but some proponents have called on the City Council to declare a housing state of emergency and hold a referendum on the issue. A subcommittee of the council voted against the idea last month. 
Rent control also faces opposition from industry groups, including the National Apartment Association, which lobbies on behalf of property owners.
Instead, Greg Brown, the group's vice president of government affairs, wants federal legislation to encourage more landlords to participate in the Department of Housing and Urban Development's Section 8 program, which helps low-income families pay for housing. 
Advocates for low-income tenants support more federal funding for Section 8, but they also want bigger changes. The National Low Income Housing Coalition advocates for a federal rental assistance fund, like the temporary relief programs that were launched during the pandemic. And Correa, the St. Petersburg Tenants Union organizer, suggests that the city repurpose vacant homes for people in need. 
Correa said the fallout from escalating rent has stretched across generations. At the rally last month outside City Hall, she saw an elderly demonstrator carrying a sign warning, "If my rent goes up any more, I'll be homeless at 80."  
Correa believes the fear is well-founded. In February 2020, just before the pandemic began, a team with the Tampa Hillsborough Homeless Initiative counted almost 1,500 people experiencing homelessness. A staffer who aids unhoused families with children in the Pinellas County School District, which is part of the Tampa Bay region, said calls for assistance have increased by 3,000 percent in the last year. 
From the bedroom of Correa's downtown St. Petersburg apartment, she can see a homeless shelter.
"People want to talk about human rights abuses in other countries — look at what's happening in our own city," she said. "I don't know how the city government allows for this to happen."