When the Museum of the Bible throws open its Book of Genesis-inscribed doors Friday, visitors will get to glimpse verified biblical antiquities — as well as objects that remain shrouded in issues of authenticity.
The much-anticipated opening — seven years in the making — also comes as Egyptian authorities say they're still investigating the legal ownership of artifacts obtained by Hobby Lobby, the crafts giant whose billionaire president Steve Green founded the Washington, D.C.-based museum spotlighting the sacred scripture.
What items the Museum of the Bible plans to permanently display and what accounts for its holdings is just some of the questions surrounding the $500 million high-tech facility, which has biblical scholars and specialists eager to know what's inside — and what's not.
"What does the Museum of the Bible own that's not on display? How many items have they accepted as donations that aren't on display?" asked Joel Baden, a Yale Divinity School professor and co-author of "Bible Nation," a book on Hobby Lobby. "Nobody knows. Nobody knows what they own. They're being completely nontransparent about it."
Green told NBC News that the museum has done everything in its power to ensure its artifacts are real, given past controversies surrounding Hobby Lobby.
"I think there are some times that you may not ever completely know, but we are using some of the most recent technology and advancements to help us analyze items," he said, "to make sure what we have is exactly what it claims to be."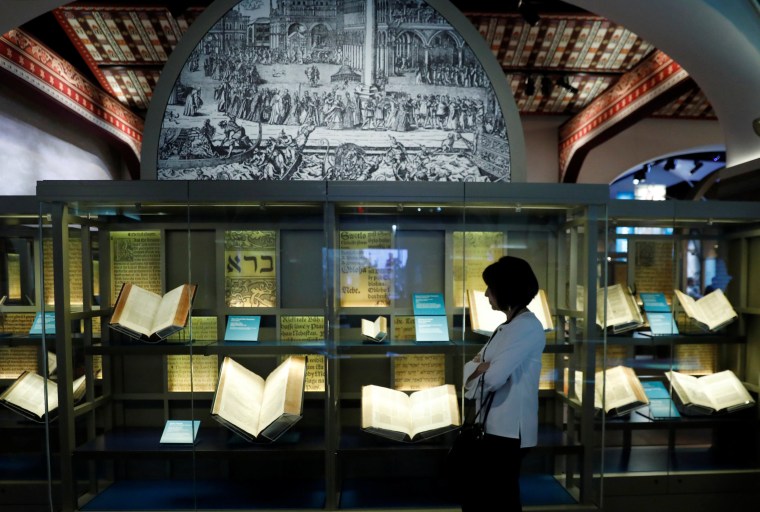 The items in question by Egyptian authorities include a 5th century Bible fragment that was once displayed at the Vatican, according to the London newspaper The Times. Experts say it is made of papyrus and inscribed in Coptic, and is one of the earliest known copies of the letters of St. Paul to the Galatians found in the New Testament.
The Times reported that it was put up for sale on eBay without the proper ownership sourcing. Roberta Mazza, a papyrologist at the University of Manchester, has blogged about the item's questionable provenance and said she saw the same fragment displayed as part of the Green Collection's exhibition at the Vatican three years ago.
Related: Where do Hobby Lobby's antiquities come from?
The Museum of the Bible told The Times in July that it could trace the fragment's ownership origin as far back as 1980, and that it was sold through Christie's in 2011 and then acquired by the museum through a trusted dealer.
In regard to the item and others, Egypt's Ministry of Antiquities contacted U.S. authorities for the chance to check property documents and exportation certificates, said Shaaban Abdel Gawad, head of the antiquities repatriation department. He said they want to know "whether Hobby Lobby has obtained the (papyrus) legally or illegally."
Egypt lost many of its antiquities following the 2011 Arab Spring revolution, when storerooms and museums were plundered, and objects found their way onto the global black market.
With tens of millions of dollars worth of items being funneled into America, U.S. authorities a year ago signed an agreement with Egypt to restrict the import of Egyptian artifacts — a way to fight the illegal antiquities trade.
U.S. Embassy officials in Cairo say they are in contact with their counterparts at the Ministry of Antiquities, have informed them of the ongoing investigation in the United States, and will share relevant information when legally able to do so.
Hobby Lobby, through the Green family, began amassing its biblical collection in 2009, and has more than 40,000 artifacts from historical lands. The family has said it has acquired much of its materials from private sales.
But in July, Hobby Lobby agreed to pay $3 million to settle a federal case over smuggled Iraqi antiquities and forfeited thousands of clay artifacts bought in 2010. Some of the objects were misleadingly labeled as ceramic tiles or falsely identified as coming from Israel and Turkey.
Green said in a statement at the time that there were "regrettable mistakes" about how it bought the items, and that "we should have exercised more oversight and carefully questioned how the acquisitions were handled."
While Green is the chairman of the Museum of the Bible's board, the nonprofit museum is legally a separate entity from the privately owned Hobby Lobby, and museum officials have reiterated that their standards for acquiring items is in line with other museums.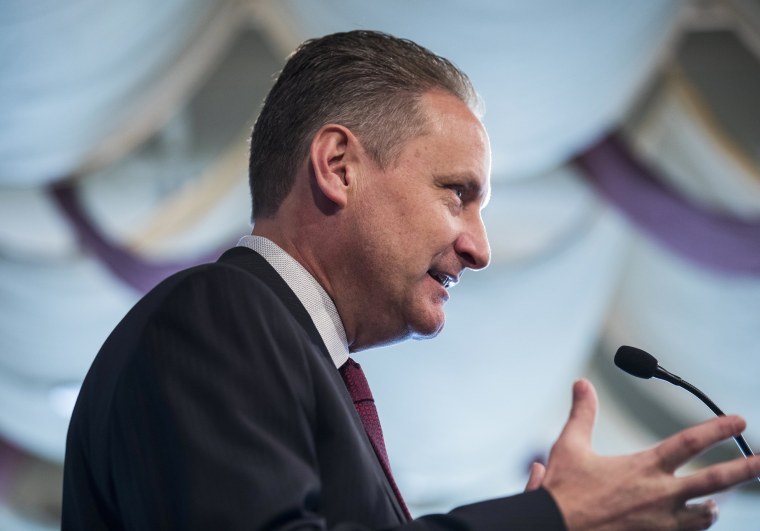 Hobby Lobby is best known for its landmark Supreme Court victory in a 2014 religious freedom case involving contraception.
Hobby Lobby said in a statement about museum artifacts that "at this time, we have not received any inquiries regarding Egyptian artifact(s) but will always work with appropriate authorities to fully address any incoming questions or concerns." In a previous statement, the museum said that the items identified in the Hobby Lobby settlement are not and never have been in the museum's collection.
Touring the eight floors of the 430,000-square-foot structure — a stone's throw from Capitol Hill — is free, although there's a $15 suggested donation. According to the museum website, it houses a Bible owned by Elvis Presley, the world's biggest private collection of Torahs and a floor with antiquities from Israel.
There are also fragments that may or may not be of the Dead Sea Scrolls, ancient religious writings first discovered in caves 70 years ago but dating back some 2,000 years.
Green said the museum brought in scholars from around the world to help review what the museum is displaying. "If there are questions that are still unanswered, we're going to let people know about that," he said.
Christopher Rollston, a George Washington University professor who studies the Hebrew Bible, said he was given an early peek of the museum a week ago, and noticed how a sign informed visitors: "Are these fragments real? Research continues."
"It states that they may be forgeries. They're very candid of that," Rollston said.
Before the museum's opening, observers have also questioned whether the building will simply be a tool to promote Green's type of evangelical Christianity and proselytize people. He denied it.
"It is not for me to push my agenda. It is our role to just present the facts of this book and let the visitor decide," Green said.
Rollston agreed that the museum has "really responded to the criticisms of scholars and they're, generally-speaking, trying to walk a middle way."
The exhibits, he added, are "not really left, not really right. It doesn't delve into complicated and controversial issues."