The Muslim teen who alleged to have been the victim of a hate crime last week in New York was charged with falsifying her report Wednesday — and the reaction from many Muslim Americans has gone from anger at the time of the purported incident to dismay following her arrest.
Muslims nationally have been openly worrying about how 18-year-old Yasmin Seweid's arrest might affect them and the struggle against real bigotry and Islamophobia.
"Whenever an individual, especially a minority, cries wolf, it always ends up hurting that community," said Wajahat Ali, creative director of Affinis Labs, a center for social entrepreneurship and innovation.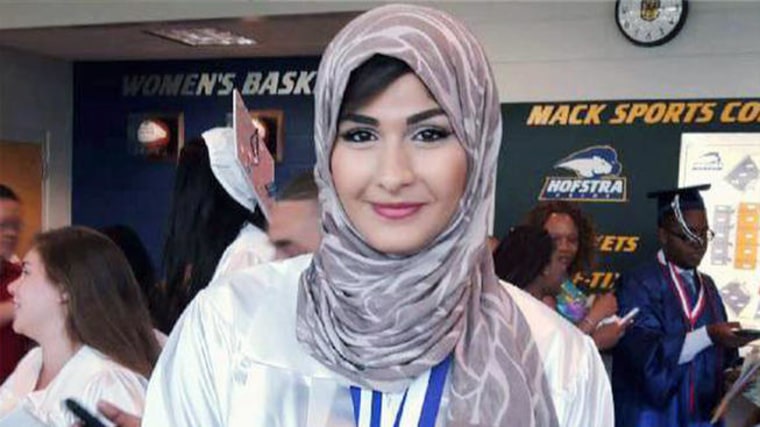 Seweid has been charged with lying about being harassed by group of men she claimed were Trump supporters on the New York City subway.
Robina Niaz, the executive director for the nonprofit Turning Point for Women and Families, suggested Muslims put this story into perspective.
NBCNewYork: Sister of Muslim Teen Who Claimed Harassment, Slams Cops, Media
"Girls and young women must have safe spaces to talk about the issues and challenges they face at home and in society. There's peer and familial pressure, as well as from the community, especially after 9/11," she told NBC News.
An NYPD spokesman told NBC News that a great deal of time was spent seriously investigating this incident, from tracking down witnesses to researching the claimed wrongdoing of a group of men said to have verbally attacked her on a Manhattan subway train.
Seweid's sister in a Facebook post said that while she tries to discern "why Yasmin lied," there is another issue that deserves more attention.
"I'm deeply concerned about the mental state of young Muslim women who feel that they have to lie so intensely to survive," she wrote.
Even so, interfaith activists like Imam Shamsi Ali, who serves the Jamaican Muslim Center in Queens, N.Y., said that lies like this only hurt the Muslim community in a world where there are very real threats.
NBCNewYork: Missing Muslim Teen Harassed on Subway Found: Nassau County Police
"I am truly worried that the real concerns of our community will be undermined and in time real attacks perpetrated against Muslims will be just considered such as this lie," Imam Ali told NBC News.
There has been a spike in reported hate crimes since the election of Donald Trump, according to the Southern Poverty Law Center, which monitors hate groups in the United States.
Just last Saturday, a Muslim NYPD officer was the target of a hate crime that garnered attention from New York Mayor Bill de Blasio, who called the incident "unacceptable."
New York Gov. Andrew Cuomo recently announced steps to monitor reports of hate crimes in New York state through a special state police unit.
Ali added that reporting false incidents damages the cause of equality.
"Not only is it dishonest, using and abusing people's empathy, goodwill, time and emotion, it comes at a tremendous cost, which is always borne by the most marginalized of society, who are trying to gain an equal footing, live their life with dignity, safety and security," he said.