ROME — A grueling trip to Latin American convinced Pope Benedict XVI that his resignation was "a duty," according to a new book released Tuesday.
In "Servant of God and Humanity: The Biography of Benedict XVI," the pope emeritus explains his decision to become the first pontiff to step down in more than 500 years, and opens up about his relationship with his successor.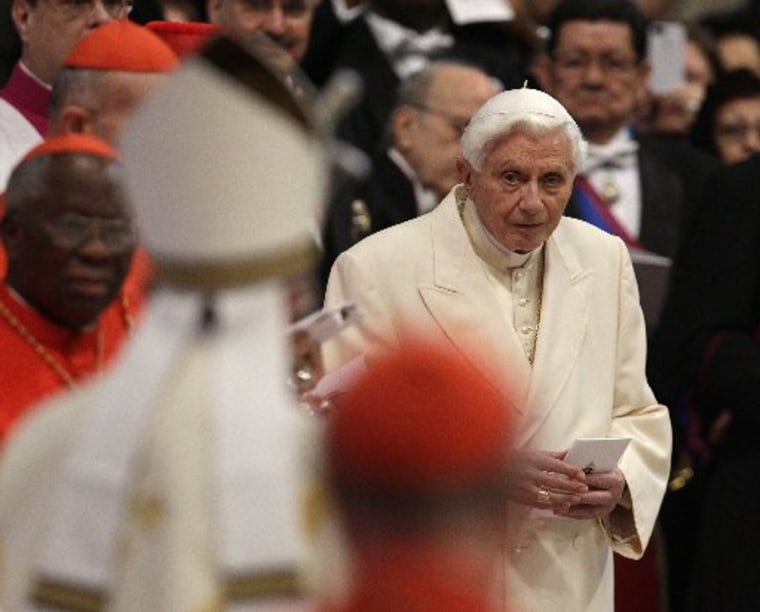 A 2012 visit to Mexico and Cuba took such a toll on his health and strength that doctors advised him not to take any more demanding trips, Benedict told Elio Guerriero, the book's author.
Faced with yet another challenging journey to Rio de Janeiro for World Youth Day scheduled for July 2013, the pope emeritus said he had to confront reality.
"After consulting with doctors, it became clear that I would never be able to take part in the World Youth Day," he told Guerriero. "This, too, was a circumstance which made my resignation a duty."
Benedict announced his decision to resign on Feb. 11, 2013, citing the physical and psychological strains of the papacy. He stepped down on Feb. 28 and his successor Francis was elected on March 13.
Benedict also opened up about Francis, with whom he said to be sharing a "wonderfully paternal-fraternal relationship."
"I often receive small gifts, personally written letters, and he never fails to visit me before embarking on a long trip," he told Guerriero. "The human kindness with which he treats me, is for me a special grace in this last phase of my life."