LONDON — A new generation of young Catholics living in the U.K. are turning away from what many see as consumerist and technology-driven lifestyles — and toward God.
The U.K. is one of the least devout countries in the world with around 70 percent of people in the U.K. describing themselves as nonreligious or atheist, according to a 2017 poll by Gallup International.
But Britain is also a place where the number of new Catholic nuns has risen sharply since a low-water mark in 2004. And despite the stereotype that young people aren't interested in religion, one in four British Catholics aged 25 to 34 say they go to Mass weekly, compared with just one in five who are 45 to 64.
The ranks of Britain's young Catholic sisters include Theodora Hawksley, 33, who laughed about giving away some of her outfits when she joined the Congregation of Jesus in North London, as she felt they were "probably too slinky for a nun."
"I thought, 'Probably not going to use that again!'" she recalled, referring to a sequined sleeveless top.
Hawksley never dons a habit. In a pale pink sweater and skinny jeans, a hammered silver ring inscribed with "My Life Is Christ" and a crucifix are the only visible hints that she's an Ignatian sister. Hawksley says her congregation doesn't have "strict rules about what you wear."
She attributes some of the interest among young Brits in traditional Catholicism to the pressures of the digital age.
"Millennials themselves have grown up in a very permissive society in some ways, where you can do whatever you like, you can choose whatever you like, and I think feel a need for stronger identity and stronger boundaries," Hawksley said.
Hawksley and her religious sisters live somewhat differently from the stereotype of nuns: Apart from not dressing alike, members of the Congregation of Jesus don't take religious names — Hawksley just goes by Theo. They don't worship together every day, and they work outside the convent in a variety of roles, from child psychologist to academic.
"Lots of millennials are actually really expressing that they want more of the old-style, traditional Mass."
Decades younger than most of her colleagues, Hawksley, an adventurous cook, has to tone down her cuisine to suit milder palates. And although she still meets up with old friends and visits family, her new life comes with duties that she compares to being married with children.
"Going out for a pint and that being normal, and having my own time to dispose of and there's nobody else to think about, in that selfish sense, that's something I miss," she admits.
But Hawksley also feels she has found "a more profound freedom in God's service."
Such enthusiasm toward religion among young Catholics has been reflected in an increase in women becoming nuns here in recent years.
Statistics compiled by the National Office for Vocation show that just seven women joined religious orders in England and Wales in 2004.
By 2014, that number increased to 45 — the highest number in a quarter-century. An average of 25 has joined annually in the last three years.
"This new committedness among at least some younger Catholics, precisely in that age group of 20s and 30s, is very evident to me," says Stephen Bullivant, a professor of theology and the sociology of religion at St. Mary's University, Twickenham. "I see this as a side effect of decades of secularization. In a sense, the ones who are left, almost by necessity, have to be more committed."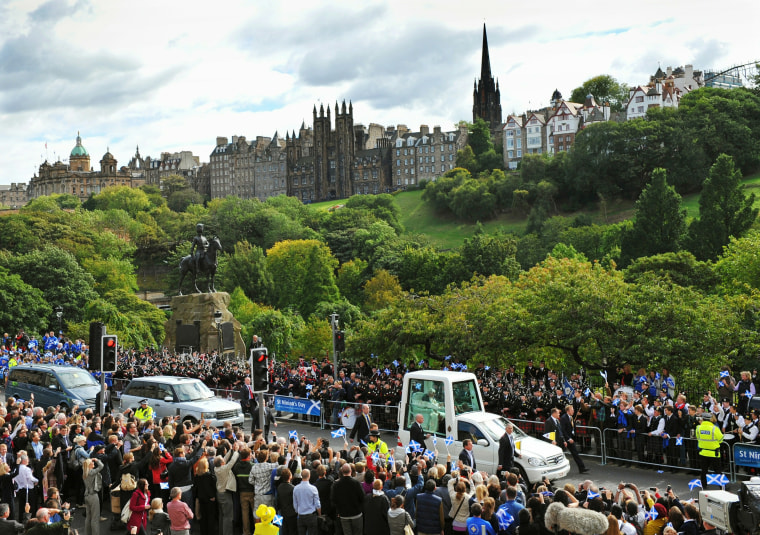 While their parents were "brought up in a world where it was completely normal to have some kind of religious affiliation," that is no longer the case for young Britons, he said.
Bullivant added: "The few who say that they have some religion are likely to say it for a reason. Religion is becoming more about commitment."
American Olympic speedskater-turned-Franciscan nun Kirstin Holum swapped her life in Wisconsin for a convent with no TV or internet in Leeds, a former industrial city in northern England.
Now known as Sister Catherine, Holum says choosing a life of prayer with few modern conveniences is about as "radical" and "countercultural" as can be.
"We don't have all those distractions," she said. "You are face-to-face with your own weaknesses. I'm grateful that we don't have those escape hatches. We can really become more free, to love and be who we are meant to be."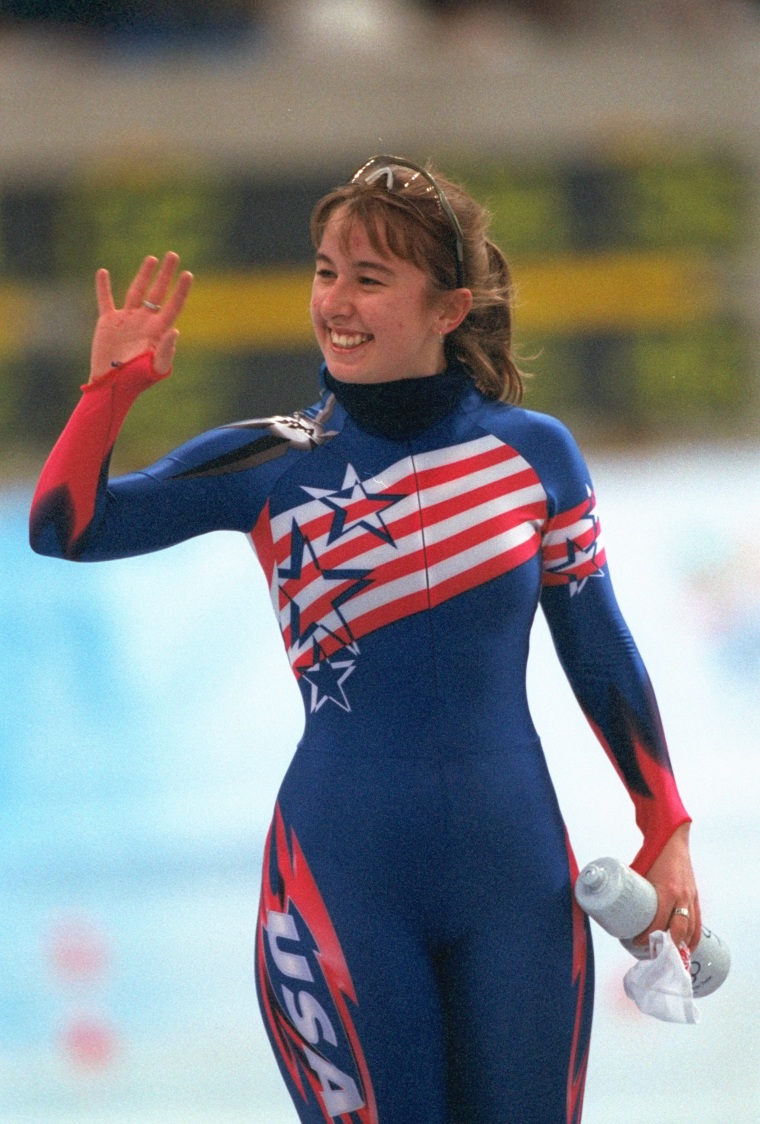 Holum was 17 when she competed at the 1998 Nagano Winter Games. But after placing sixth and seventh in her two events, she retired from the sport. She had already set eight U.S. speedskating records and six junior world records.
To the surprise of her family and friends, Holum entered the community of the Franciscan Sisters of the Renewal in the Bronx after finishing college. Six years later, she was among the Americans sent to open a new convent on the invitation of the bishop of Leeds.
"I was asked to be a part of the first group of sisters who were sent over as missionaries," she said.
Instead of training four hours a day, she now spends that time in prayer. And she has no regrets about giving up speedskating and dedicating her life to God.
"The excitement and the joy of competing and doing well, even just doing your personal best, there's a great thrill in that," said Holum, now 38. "But it was always a fleeting joy: You're on to the next event, so you get nervous for that."
The Olympian added: "I think deep down, everyone is desiring to be great and to do something great. It's only when you get really in touch with God's plan for you that you really find a peace in doing the great thing, whatever it might be."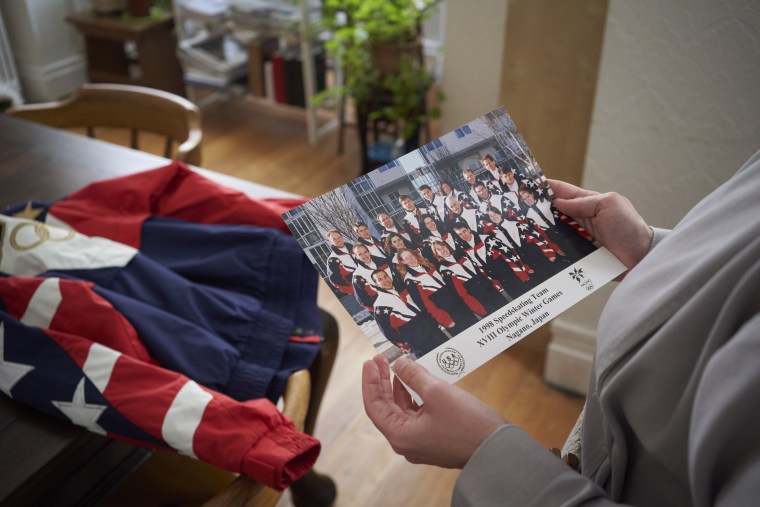 James Sharpe, 28, came to the Catholic faith in part through the 12 steps of Alcoholics Anonymous, which encourages belief in a higher power. He prefers more conservative worship.
"Lots of millennials are actually really expressing that they want more of the old-style, traditional Mass," he said of the Roman Catholic ceremony that used to be celebrated in Latin.
Government figures suggest British young people overall tend to be more socially conservative than their parents.
A 2017 report from the Office of National Statistics found that 22.8 percent of people aged 16 to 24 don't drink alcohol, compared to 20.6 percent of those aged 25 to 44. Just 16.4 percent of Britons aged 45 to 64 said they have alcohol-free lifestyles.
The latest available official statistics also show that pregnancies among women under 18 in Britain are at their lowest on record.
But for Sharpe, Catholicism and spending weekends visiting monasteries bolstered the newly conservative lifestyle that came with his sobriety.
"I was attracted to silence, I think coming from having been a very late-night drinking, lots of music, busy, kind of person," he said. "I really started to quite relish silence and see a kind of more contemplative way of life."