Shariah is Islamic law derived from the teachings of the Quran and of Muhammad. It is not a list of rules but rather a set of principles on aspects of life, including marriage, divorce, finance and rituals such as fasting and prayer.
Islamic scholars interpret Shariah in different ways, and Muslims around the world vary in their practice of it.
Aspects of Shariah are included in the legal codes of Muslim countries, including Saudi Arabia, Kuwait, the United Arab Emirates, Pakistan and Iran. In the West, there is a long-running debate as to whether Shariah can coexist with secularism and democracy.
How is Shariah viewed in the U.S.?
Conservative groups have increasingly taken a hard line against Shariah law. Since 2010, more than 200 anti-Shariah bills have been introduced in 43 states in the United States.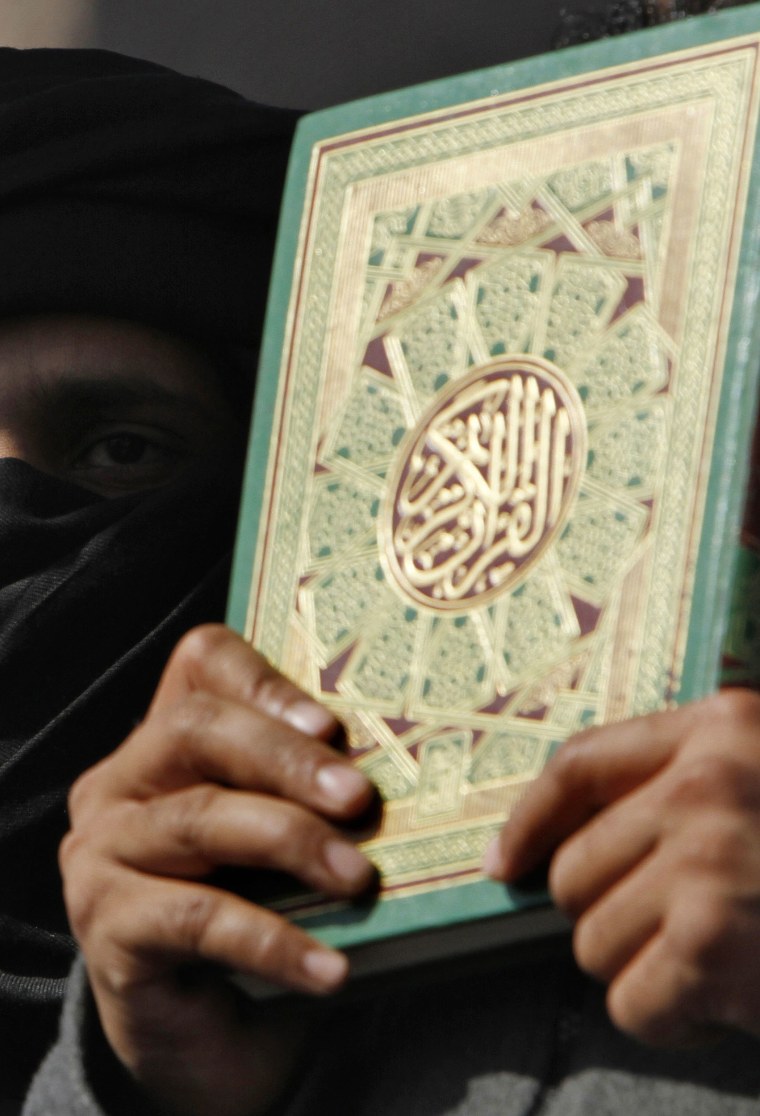 These bills don't seek to ban Shariah but instead prohibit the application of any foreign law, legal code or legal system that doesn't grant the same rights and privileges as those in that state's or the U.S. Constitution.
During 2017, 14 states introduced some kind of anti-Shariah law bill, with Texas and Arkansas enacting the legislation, according to the Southern Poverty Law Center.
Linda Sarsour, a Brooklyn-born Palestinian-American rights activist and co-organizer of the Women's March movement, regularly defends Shariah on social media, arguing that it doesn't impose on nonadherents and that Muslims must follow the laws of the land wherever they live.
In June 2017, the self-described right-wing national security group ACT for America, designated a hate group by the Southern Poverty Law Center, organized a series of marches around the U.S. opposing Shariah.
What has President Donald Trump said about Shariah?
Throughout the 2016 presidential campaign, Trump singled out Muslims, calling for the "extreme vetting" of immigrants to weed out those who believe "Shariah law should supplant American law," and people who "don't believe in our Constitution or who support bigotry and hatred."
During the campaign he also remarked that "Islam hates us," and called for a "complete shutdown of Muslims entering the United States."
After the 2016 terrorist attacks in Belgium, Trump said that immigrants from the Middle East "don't want laws that we have, they want Shariah law, and you say to yourself, at what point, how much of this do you take?"