In today's newsletter: Emergency crews struggle to access the hardest hit areas of Morocco. Biden's campaign goes after Trump to boost lackluster fundraising. And Novak Djokovic wins the U.S. Open men's final, earning him a 24th Grand Slam title.
 Here's what to know today.
Biden campaign to focus more on Trump to boost lackluster fundraising
President Joe Biden's re-election campaign is trying to expand its fundraising strategy, as officials acknowledge that donations have been slow to materialize. 
Three campaign officials and two others familiar with the matter said that the new phase coincides with officials privately downplaying expectations about how much the re-election effort will raise this fundraising quarter, which ends Sept. 30. 
This is Morning Rundown, a weekday newsletter to start your morning. Sign up here to get it in your inbox.
So far, Biden's re-election effort has been struggling, as he stays mostly off the campaign trail and still lacks an official opponent. The campaign plans to roll out fresh incentives that officials hope will excite potential donors. 
"You really have to do everything you possibly can to command the attention of grassroots donors," the person close to the campaign said. "You do it with contests. You do it with merchandise. You'll see additional kinds of things to try to engage the [donor] list."
A stronger focus will be on former President Donald Trump and his allies as a threat to democracy, in addition to trying to restore enthusiasm among Democrats.
More than 2,100 people killed in Morocco earthquake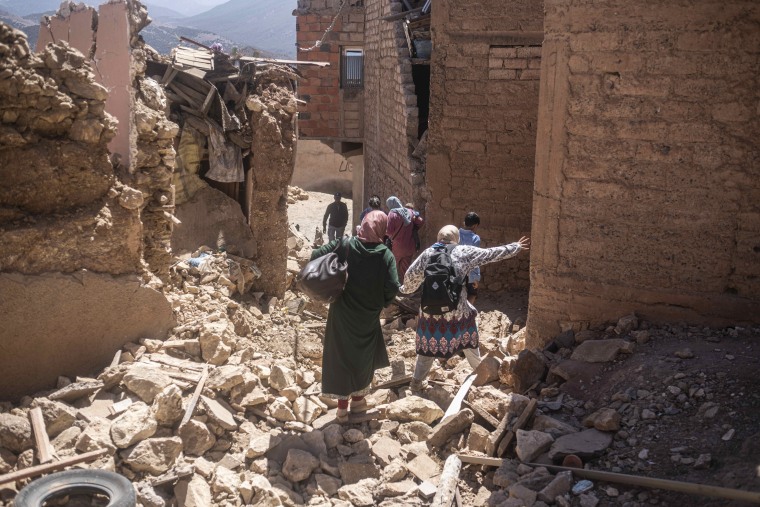 Hope is fading in the High Atlas Mountains, the worst-struck region of Morocco as destruction blocks aid from accessing remote towns. The death toll is expected to keep rising as scorching heat and rudimentary rescue efforts — some are forced to dig by hand — make progress slow among the severe devastation. Sky News correspondent Stuart Ramsay described the stench of death in the town of Talat Nyakoub as "overpowering'' as his team witnesses only recoveries, not rescues, of bodies from the rubble.
The world responded to the earthquake, with Pope Francis praising rescuers, along with France, Spain and the United Kingdom sending search-and-rescue teams. No Americans have been reported killed, and the U.S. State Department described the number of injured U.S. citizens as "small." 
NBC News crews are on the ground with the latest from Morocco.
Novak Djokovic won the U.S. Open, extending his record grand slam titles to 24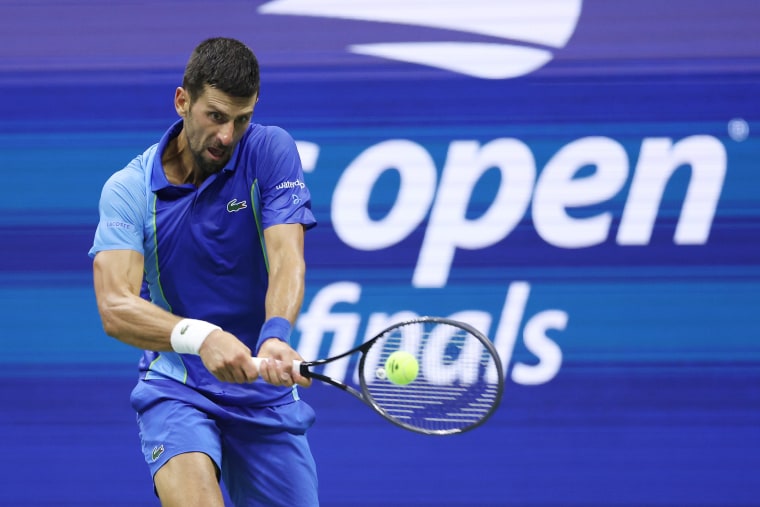 Novak Djokovic won the U.S. Open men's final, giving him the most men's Grand Slam titles by taking the match in straight sets against Daniil Medvedev. At 36, around retirement age in the sport, he is the oldest man to win the tournament. 
The second-set tie break was a wrestling match neither would concede and Medvedev appeared to try to change the momentum. Djokovic's calm manner and concentration during the game ended up prevailing, taking the tiebreaker and set. The win may have been redemption for Djokovic, who lost to Medvedev in the 2021 U.S. Open final.
More record-breaking U.S Open news:
Titans of tech will talk AI at a private Capitol summit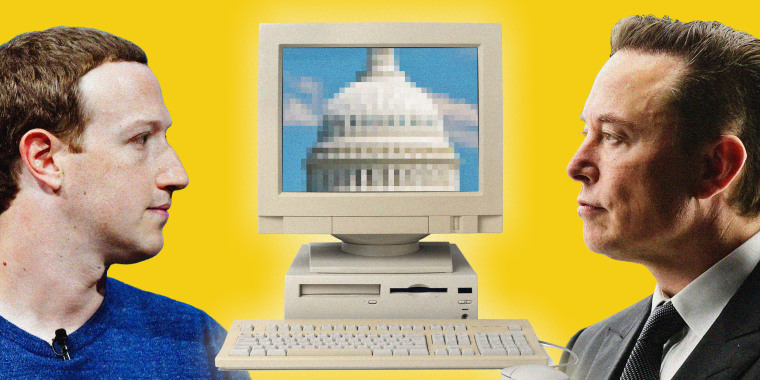 Congress is shifting gears to focus on artificial intelligence this week as some of the most high-profile names in Big Tech descend on Capitol Hill. Lawmakers want to brainstorm ways to regulate the fast-developing technology that experts warn could lead to human extinction. 
In a closed-door meeting Wednesday, all 100 senators will hear from Elon Musk, Mark Zuckerberg, Bill Gates, Sam Altman, and a host of other tech leaders for what Senate Majority Leader Chuck Schumer has dubbed his inaugural AI Insight Forum.
Michigan State suspends head football coach after report of harassment allegations
Michigan State University suspended its head football coach, Mel Tucker, in an ongoing investigation, according to school officials. Tucker's suspension was announced after USA Today reported that a rape survivor and activist with whom he had a business relationship, alleged he sexually harassed her. 
Officials said that a third-party investigation ended in July, but an upcoming hearing in October and other matters "still need to be played out," according to the school's athletic director.
Today's Talker: Drew Barrymore announced her talk show is returning…
...amid the WGA and SAG-AFTRA strikes. Drew Barrymore said she decided to bring back her talk show even though she declined hosting the MTV Movie & TV Awards just days into the strike. "I own this choice," Barrymore said. "We are in compliance with not discussing or promoting film and television that is struck of any kind." 
Politics in Brief
Trump's post-presidential office: Donald Trump likes to put his name on everything — except his taxpayer-funded post-presidential office a 10-minute drive away from Mar-a-Lago. 
California's GOP convention: Allies of Florida Gov. Ron DeSantis and former President Donald Trump signal they're preparing to fight over the new delegate rules in California at the state convention this month. 
Election 2024 polling: Donald Trump is polling even with President Joe Biden for a likely 2024 rematch and some Democrats have mixed feelings about it.
Staff Pick: A trendy weight-loss drug is now under scrutiny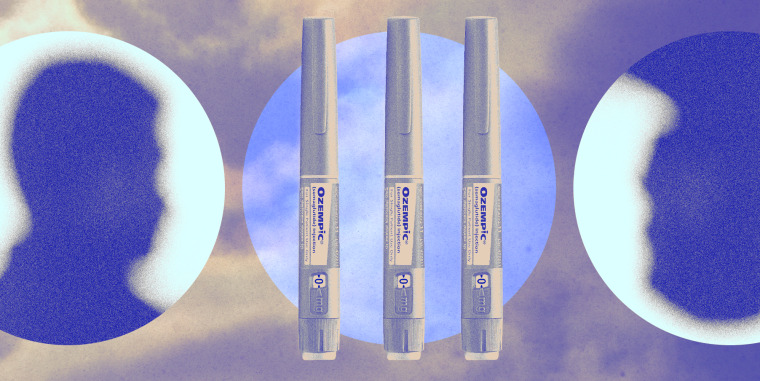 As Ozempic grows in popularity, a small number of patients, some with a history of depression, reported experiencing suicidal thoughts that they believe are a side effect of the drug. Although the FDA has not verified that they were caused by the medications, health reporter Aria Bendix details how one man's family believes the drug should carry a warning label.  — Elizabeth Both, associate platforms editor
In Case You Missed It
Select: Online Shopping, Simplified
Getting ready in the morning can be tough when you're in a rush, especially when you have one of those days where you don't know what to wear. Experts agree that situating your physical closet space with the help of organizers can help to ease feelings of emotional clutter and stress. Select shared some organizing tips to help you get started.
Sign up to The Selection newsletter for exclusive reviews and shopping content from NBC Select.
Thanks for reading today's Morning Rundown. Today's newsletter was curated for you by Elizabeth Both. If you're a fan, please send a link to your family and friends. They can sign-up here.