The World Anti-Doping Agency says there have been 99 positive tests among professional athletes this year for meldonium, the drug that tennis star Maria Sharapova admitted to using.
Since it became a banned substance on Jan. 1, "there have been 99 adverse analytical findings for Meldonium recorded." WADA spokesman Ben Nichols told NBC News in an e-mail. He did not identify who had tested positive.
Meldonium is a heart medicine manufactured in Latvia that improves blood flow. Sharapova, the former No. 1 female tennis player in the world, said at a news conference Monday that she had been taking it for the past decade for a variety of health issues, including irregular EKGs (tests that monitor the electrical activity of the heart), a magnesium deficiency, and early indications of diabetes.
Sharapova said she did not know it had been recently banned.
Related: What Is Meldonium? Drug Sharapova Admitted to Taking Improves Blood Flow
She is one of four Olympic medalists who have tested positive for meldonium. The others are Russian speedskater Semyon Elistratov, Russian ice dancer Ekaterina Bobrova and Georgian wrestler Davit Modzmanashvili.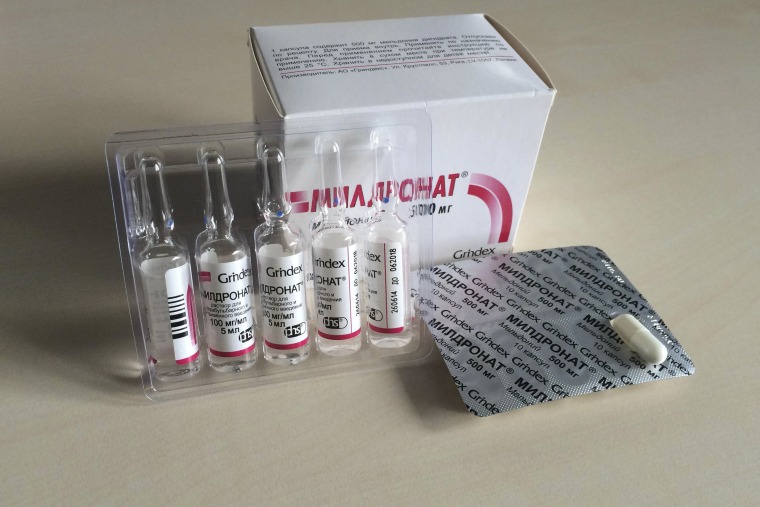 Meldonium was given to Soviet troops in the 1980s to increase their endurance while fighting in Afghanistan, the Associated Press reported. It is normally prescribed for medical use for periods lasting from a month to six weeks.
WADA banned the drug after finding evidence that it enhanced athletic performance and was being widely used in international athletics.
Athletes who fail doping tests face a ban of up to four years for a first offense, but that time can be reduced if they demonstrate they didn't take the substance for the purpose of enhancing their performance.