Nearly 30 years ago, Pete Rose's colorful career as baseball's all-time hit king ended in disgrace when he accepted a lifetime ban for betting on the sport — one he loved so much that he once said he would "walk through hell in a gasoline suit to play."
Now, an allegation of sex with a minor from during his time as a player could unravel an already compromised legacy that the former Cincinnati Reds slugger and manager has tried to resuscitate over the decades.
Any outside possibility that the 76-year-old would be inducted into the National Baseball Hall of Fame — which has time and time again rejected him because of the 1989 scandal — is likely now terminal, observers say.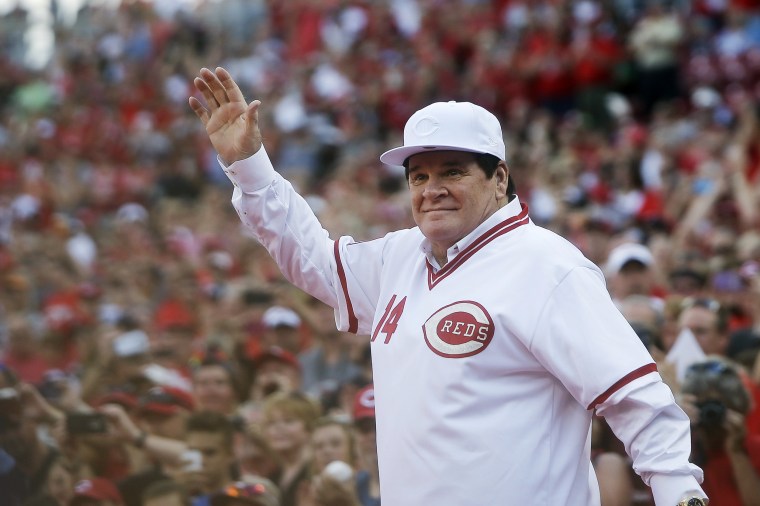 "I don't think Pete had much of a chance to get into the Hall of Fame, but whatever his chances were, this allegation will probably further diminish them," said Michael Sokolove, the author of the 1990 investigative biography, "Hustle: Myth, Life and Lies of Pete Rose."
The allegations were made public in sworn testimony submitted Monday as part of a federal defamation lawsuit Rose filed against John Dowd, the high-profile Washington attorney whose investigation eventually led to Rose's ouster from Major League Baseball.
Rose's suit, filed in July 2016 in U.S. District Court in Eastern Pennsylvania, claims that he was defamed when Dowd said in a 2015 interview with a Philadelphia radio station that he committed statutory rape of young girls during spring training.
Dowd on the radio show said that memorabilia dealer Michael Bertolini, who was also Rose's bookmaker, once told him he "not only ran bets but ran young girls (to Rose) down at spring training, ages 12 to 14."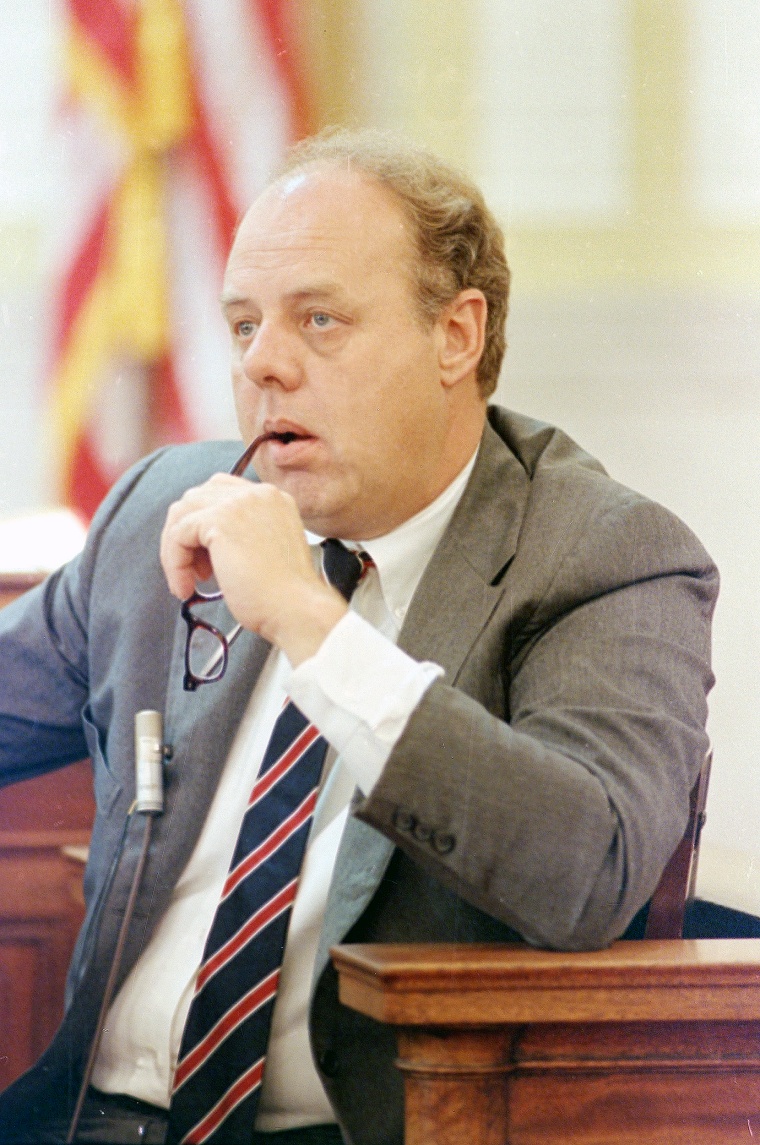 "Isn't that lovely? So that's statutory rape every time you do that," Dowd said. "He had Bertolini running young women down in Florida for his satisfaction, so you know he's just not worthy of consideration or to be a part of the game; this is not who we want in the game of baseball."
Rose denied those allegations in his complaint. Bertolini could not immediately be reached for comment Tuesday.
Dowd's response to the complaint, filed Monday, included the testimony from a woman identified as Jane Doe. She said that when she was 14 or 15 in 1973, she received a call from Rose, who at the time was about 32 years old, married to his first wife, and a father of two.
"Sometime after that, Pete Rose and I began meeting at a house in Cincinnati," she said, according to the filing. "It was at that house where, before my 16th birthday, Pete Rose began a sexual relationship with me. This sexual relationship lasted for several years. Pete Rose also met me in locations outside of Ohio where we had sex."
Dowd's filing said Rose was served and asked to respond to the woman's claims. Rose said in March that he admitted to having sex with her — but that was in 1975, when he thought she was 16, Ohio's age of consent, according to the filing. He also denied having sex anywhere but "in the greater Cincinnati, Ohio region."
Even if police sought to prosecute Rose based on the woman's claims that they had sex when she was younger, the statute of limitations for rape and sexual battery cases is 25 years, with an additional five-year window if DNA evidence is identified.
Becky Perkins, a spokeswoman for the Ohio Alliance to End Sexual Violence, said it's not uncommon for women to come forward when a case is in the media because it can "rekindle a sense of trauma."
At the time, "people who are victimized often feel intimidated or afraid to disclose an assault or abuse for fear of not being believed or retaliated against," she added.
Dowd's filing, meanwhile, has illuminated Rose's purported reputation as being a player off the field.
In his book, Sokolove wrote that Rose's then-wife, Karolyn, grew accustomed to her husband being unfaithful: "Rose literally had a girlfriend in every city with a National League franchise. He liked what he called 'hard-bellies,' young women with firm bodies and no flab."
Lawyer Martin Garbus, who is representing Rose in the defamation suit, said Tuesday that Dowd's latest filing is only recirculating "libel" that was previously shared in a different form.
He reiterated that before Dowd's filing "no one has accused Pete Rose of trafficking women or having sex with a minor."
The suit could go to trial at the beginning of next year, he added.
Dowd's attorney did not immediately return a message seeking comment. Dowd is currently part of President Donald Trump's legal team representing him in ongoing investigations into Russian meddling.
Related: Pete Rose Won't Be Let Back Into Major League Baseball
Despite baseball officials turning their backs on Rose after he admitted to betting on games — considered perhaps the gravest sin in the sport — he has not completely lost his luster.
After all, Rose was a pugnacious player who racked up a record 4,256 hits — making him a folk hero in his hometown of Cincinnati. He got the nickname Charlie Hustle, as baseball lore goes, when as a rookie he sprinted to first base after drawing a walk.
Ballparks have invited Rose, who won three World Series rings, to be cheered before adoring fans. In June, a statue was dedicated outside the Reds' ballpark in which Rose is depicted in his signature move: a headfirst slide, with his wild mane and thick sideburns flowing behind him.
Rose for years claimed he was railroaded to give up baseball after Dowd's investigation — released in 1989 as the Dowd Report — after it concluded he made more than 400 wagers while as a player and manager. It wasn't until his 2004 autobiography, "My Prison Without Bars," that Rose came clean to betting on games, although he was adamant that he never bet against the Reds.
Rose has also been an analyst for MLB games on Fox Sports. A network spokeswoman declined to comment Tuesday about his employment status or the latest allegations.
In 2015, Rose lost a bid to reverse a permanent ban from the game, which has kept him out of being permitted into the Hall of Fame in Cooperstown, New York.
Sokolove said that while Rose's future as a television commentator could change given the latest allegations, he probably can still count on having his fans' support — for now.
"I doubt that it will have any impact on the money he makes signing autographs, since the people who love him will probably not be inclined to believe this," he added.