Dave Mirra, a legend of BMX racing who held the record for the most career medals in the X Games for many years, was found shot to death Thursday in Greenville, North Carolina, police said. He was 41.
Greenville police said Mirra was found about 4 p.m. ET sitting in a truck with an apparent self-inflicted gunshot wound.
Few details were immediately available. Police Chief Mark Holtzman and Mayor Allen Thomas scheduled a news conference for Friday morning.
In one of his last posts in Instagram, Mirra published a boxing photo Wednesday with this caption: "Fight to win! We all have a battles to fight. Never back down. Love you all. #diewithyourbootson"
"We mourn the loss today of a great friend and wonderful human being who touched the lives of so many around the world with his gift," Thomas said late Thursday in a statement. "A young life with so much to offer was taken too soon."
Mirra was one of the extreme sports athletes responsible for making the X Games, a creation of ESPN, a full player at the table of world sports competitions. Beginning in 1995, he won 24 medals in the competitions — the record until 2013. Fourteen of them were gold medals.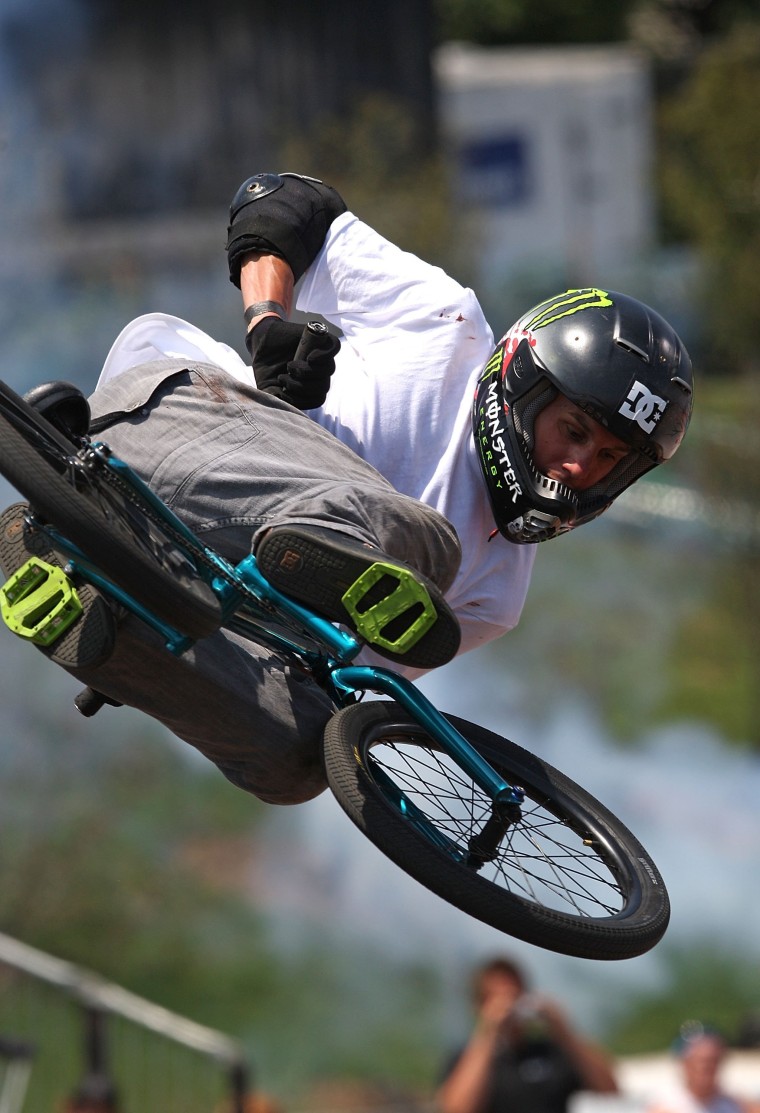 At the peak of his popularity, Mirra was listed as one People magazine's 50 Hottest Bachelors in 2004 and hosted MTV's "Real World/Road Rules Challenge" for two seasons. He had his own video game series, "Dave Mirra Freestyle BMX."
But he recently retired and took up the grueling endurance sport of triathlon, a journey chronicled in the ESPN film "Being Dave Mirra."
In March 2010, Mirra was diagnosed with bacterial meningitis, an inflammatory disease that can result in brain damage. He was reported to have made a full recovery and soon resumed racing.
Despite all the crashes, bumps and broken bones of his punishing career, Mirra told Rally America in an April 2010 interview that meningitis was "the gnarliest thing I've ever had."