The owner and general manager of the St. Louis Cardinals vowed Wednesday to punish anyone found to have participated in an alleged hack of the Houston Astros' computer network.
"These are serious allegations that don't reflect who we are as an organization," the owner, Bill DeWitt Jr., said in a statement. "We are committed to getting to the bottom of this matter as soon as possible, and if anyone within our organization is determined to be involved in anything inappropriate, they will be held accountable."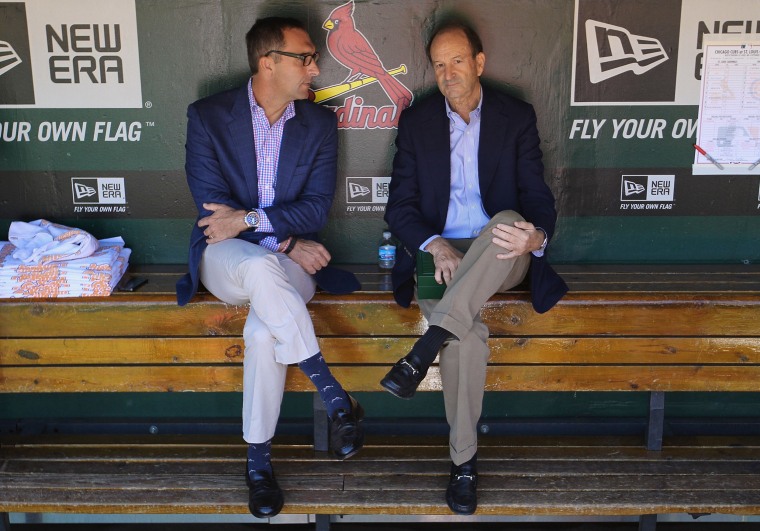 DeWitt said he and general manager John Mozeliak first heard of an FBI investigation into the database breach several months ago, and hired a lawyer to help the team respond to the government's requests for information. The team also began a internal inquiry to identify "any employee that may have engaged in the alleged conduct," DeWitt said.
In the same statement, Mozeliak said the Cardinals were "committed to finding out what happened. To the extent we can substantiate that these allegations have merit, we will take appropriate action against anyone involved."
News of the FBI probe broke Tuesday, raising the possibility that one of baseball's most revered organizations broke federal law in accessing the database developed by a former Cardinals executive, Jeff Luhnow, who is now the Astros' general manager.
Major League Baseball, as well as the Cardinals and Astros, have said they are cooperating with the probe.