When boxing legend Muhammad Ali was hospitalized last Monday with a respiratory illness, those close to him hoped he would bounce back as the 74-year-old had so many times before.
Family spokesman Bob Gunnell on Saturday said Ali had been admitted in fair condition but "things became more serious," and then "it became clear that his condition wasn't going to improve."
The cause of Ali's death on Friday was septic shock "due to unspecified natural causes," Gunnell said.
"Muhammad has battled back many times," said Gunnell. "We expected it to happen this time."
But experts say the quick decline wasn't surprising given the champ's age and decades-long battle with Parkinson's disease.
Related: Muhammad Ali Died of Septic Shock, Will Be Honored at Public Funeral: Spokesman
While it's unclear what respiratory ailment Ali was hospitalized with, NBC News Medical Contributor Dr. Natalie Azar said the likely culprit was pneumonia, which, like any infection, can progress to sepsis.
Sepsis is "an incredibly robust reaction to fight infection" that becomes essentially counteractive, Azar said. "The body's trying so hard to fight infection and basically poops out."
Chemicals released into the bloodstream meant to fight the initial infection "trigger inflammatory responses throughout the body. This inflammation can trigger a cascade of changes that can damage multiple organ systems, causing them to fail," which leads to severe sepsis, according to the Mayo Clinic.
That paired with plummeting blood pressure is what causes "septic shock" to set in.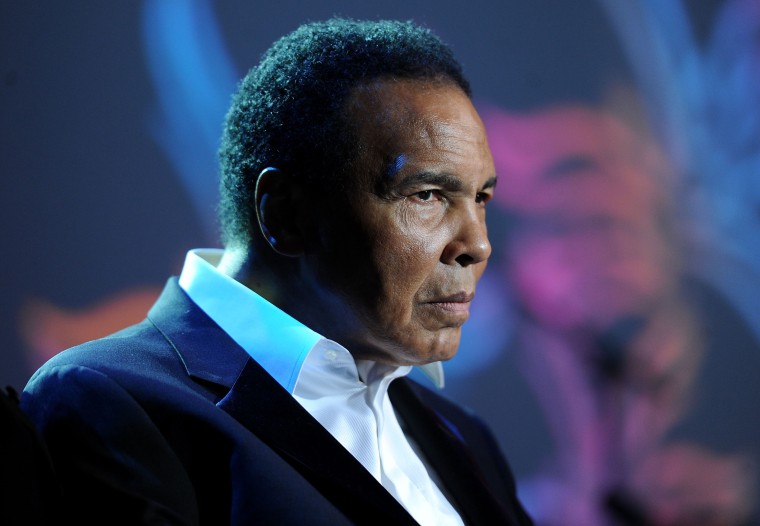 Once Ali's organs started to shut down, given his age and illness, "if he started to deteriorate within 24 hours, it's not surprising," Azar said. While Parkinson's isn't an auto-immune disease, "any chronic illness like that makes you less able to deal with a huge insult like an infection," she said.
But even in healthy people, "sepsis is not good," said Azar. "The prognosis is poor.
More than 1 million cases of sepsis are recorded in the United States each year, and between 28 and 50 percent of people who suffer from sepsis die, according to the Centers for Disease Control. The condition is on the rise, partly because of the aging population, the CDC reports.
While deadly, sepsis is not usually painful, Azar said. "The patient isn't going to feel that their kidneys are shutting down et cetera," she said.
Hana Ali, one of the Ali's daughters, wrote on Twitter that even though all of the champion's organs had failed at the end, "his heart wouldn't stop beating."
"For 30 minutes his heart just kept beating. No one had ever seen anything like it. It was a true testament to the strength of his spirit and will," she wrote.
But "he did not suffer," family spokesman Gunnell said Saturday.