San Francisco 49ers star Colin Kaepernick is putting his money where his mouth is — pledging to donate $1 million to community organizations Thursday.
Kaepernick's anthem protest spread as the quarterback was joined by teammate Eric Reid in taking a knee before their preseason game against the Chargers. Seahawks cornerback Jeremy Lane also sat during the national anthem before his team's preseason game against the Raiders Thursday.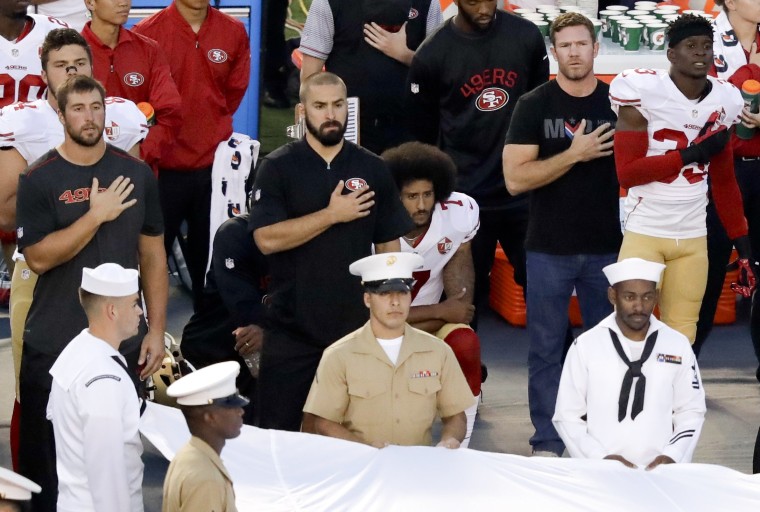 Kaepernick and Reid's protest in San Diego coincided with the Chargers' annual "Salute to the Military."
The silent protest was met with a scattered boos and angry shouts, while one sign in the crowd read: "You're an American. Act like one."
To the kneeling Kaepernick's left stood Nate Boyer, a former Green Beret who went to training camp with the Seahawks last year as a long snapper.
Related: Vets Rally Behind 49ers Star With #VeteransForKaepernick
Boyer, who wrote a conciliatory open letter to Kaepernick earlier this week, previously a long conversation with the quarterback about his stance. He posted a photo of the two on Twitter with a caption reading, "Let's just keep moving forward. This is what America should be all about."
After the game, Kaepernick said he would donate the first $1 million he earned this season to organizations that work with the community.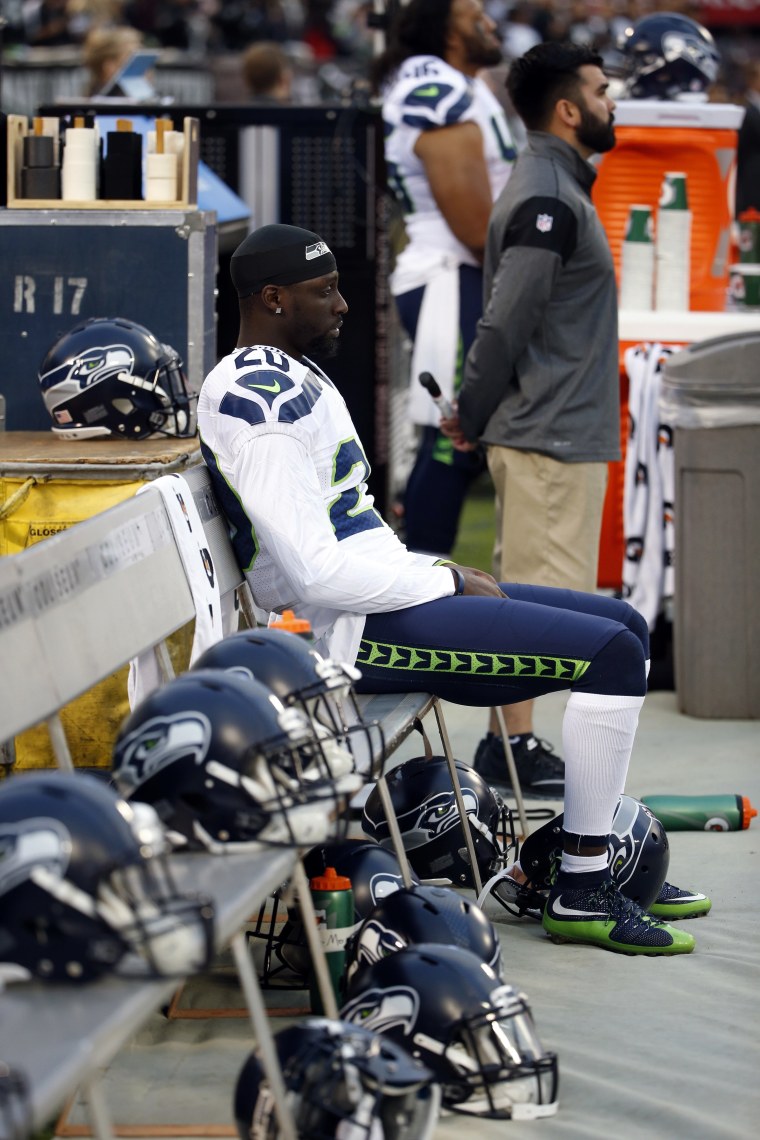 "I am planning to take it a step further, I'm currently working with organizations to be involved, and making sure I'm actively in these communities, as well as donating the first million dollars I make this year to different organizations to help these communities and help these people," he said.
Kaepernick added: "I've been very blessed to be in this position and make the kind of money I do, and I have to help these people. I have to help these communities. It's not right that they're not put in the position to succeed, or given the opportunities to succeed."
In Oakland, Lane sat on the bench behind his standing teammates before Seattle's game against the Raiders. Lane said he doesn't know Kaepernick, but was "standing behind him."
"It's something I plan to keep on doing until I feel like justice has been served," Lane said. "No, I didn't tell anyone I was going to do it. I just did it. ... I don't mean no disrespect toward anybody, but I'm just standing behind what I believe."