The blasts were supposed to topple hundreds of tons of steel.
But after the smoke cleared on Sunday morning, the Pontiac Silverdome — the onetime home of the Detroit Lions and the Detroit Pistons — was still standing.
Video published by NBC affiliate WDIV showed a series of explosions within the stadium in the Detroit suburb of Pontiac and puffs of smoke rising from its walls.
An executive with Adamo Group, the company that was awarded the demolition contract, told the Detroit Free Press that explosives set in key locations around the stadium's upper levels didn't detonate because of a "wiring" issue.
"There's wires separated somewhere," said the executive, Rick Cuppetilli. "We've researched it, we haven't found it yet, we're going to continue research, but it's not coming down today."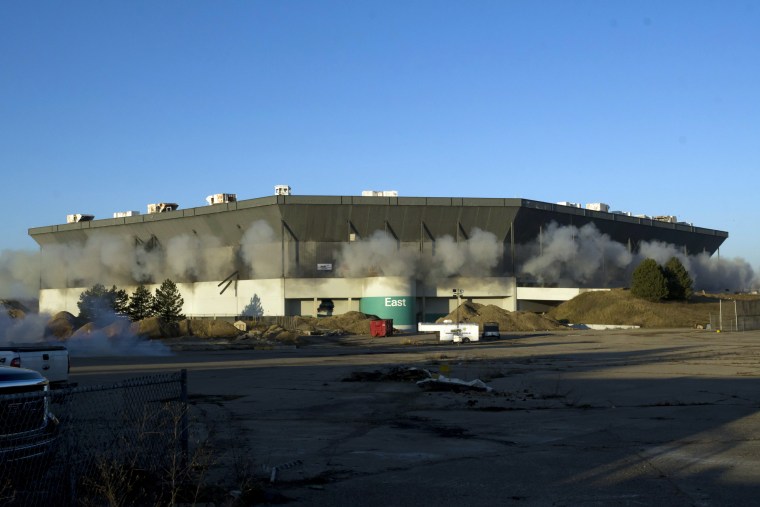 Seating 82,000, the Silverdome was once the largest stadium in the National Football League. The Lions played there from its opening, in 1975, until 2001. The Pistons called the stadium home from 1978 to 1988.
The crumbling stadium had been used only occasionally since the Lions moved to a new facility.
Tim Wallace, a 55-year-old observer recording the attempted demolition on Sunday, summed up his disappointment to the Detroit News this way:
"You've got to be kidding me?" he said. "That's it?"
"Kidding" wasn't the actual word he used.