Every spring, they would come.
The first Burlington Bees baseball player who bunked in the basement of Sharon and Jon Graham's farmhouse in southern Illinois was a pitcher named Elliott Morse, who arrived in 2014.
Morse, who commuted across the Mississippi River into Iowa every day to play minor league ball, was followed in subsequent seasons by a succession of ballplayers, including outfielder Michael Hermosillo and first baseman Jared Walsh, who both made it to the major leagues.
But this could be the last year the Grahams open their home to a budding major leaguer.
Major League Baseball has proposed cutting 42 minor league teams from its roster of 179 in North America and the Dominican Republic to save money. And the Burlington Bees, a Class A team affiliated with the Los Angeles Angels and a franchise since 1889, is on the chopping block.
The odds that the Bees would escape the ax were slim even before negotiations between MLB and Minor League Baseball got underway in February.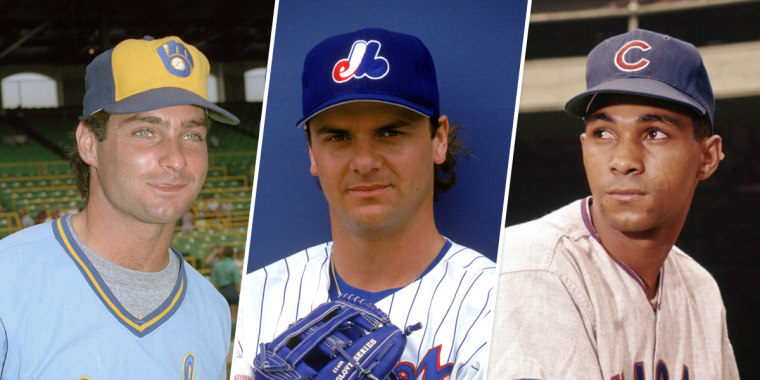 Now the coronavirus, which has kayoed sports across America and forced many minor league teams to furlough workers, could wind up sealing the fate of the Bees, the pride and joy of Burlington, Iowa.
Sen. Chuck Grassley, R-Iowa, said he spoke with MLB Deputy Commissioner Dan Halem on Friday about the endangered team.
"I reiterated the important part Minor League teams play in their communities and the great economic impact they have in their regions," Grassley said in a statement released by his office. "We talked about all of Iowa's Minor League teams, particularly the Clinton LumberKings and the Burlington Bees, which are rumored to be under consideration for contraction."
Full coverage of the coronavirus outbreak
But while Halem reassured Grassley that other historic Iowa minor league teams, like the Quad Cities River Bandits, the Cedar Rapids Kernels and the Iowa Cubs, were safe, he gave no such assurances about the Bees or the LumberKings, Grassley's office said.
"While Mr. Halem stated that negotiations are still ongoing, they're working towards having a strong baseball presence in every community where it currently exists," Grassley said.
Iowa's other Republican senator, Joni Ernst, said minor league teams like the Bees are "key sources of pride in our communities and important not only for baseball fans but for our local economies."
"Iowans need some good news these days," she said in a statement. "And knowing that our minor league ball clubs can continue to be part of our state, would be just that, good news. I've made it clear to MLB how important our minor league teams are to Iowa."
NBC News asked MLB for comment about the Grassley call and the fate of the Bees, but there was no immediate response.
Kim Parker, the Bees' general manager, said she wasn't ready to throw in the towel.
"I know we are on the list to be cut and it is out of our control, but we hope and pray that we will have affiliated baseball at Burlington for years to come," Parker said.
That's more doubtful by the day, said Jeremy Wolf of More Than Baseball, a nonprofit that advocates on behalf of minor league players. He said the coronavirus handed MLB "a solid excuse on cutting the teams, cutting the draft and shrinking the entire workforce of MiLB in the process."
"I wish I could be more optimistic, but once MLB says something, they usually stick to it," Wolf said.
All 30 major league teams, including the Angels, support cutting 42 minor league teams, Wolf said.
"We feel the best thing is having these 42 teams remain, because it's good for baseball," he said. "If they get cut, 42 towns are going to lose that identifier, a baseball town, and are going to be more distant from the game."
The Burlington team, which has been known by several nicknames over the decades, is a storied franchise that helped nurture the talent of three Hall of Famers — Paul Molitor, Larry Walker and Billy Williams — and dozens of other major leaguers.
"Hard to imagine a team with that type of history is possibly endangered," Molitor wrote in an email to NBC News. "I know things change over time, but it is sad to think that these towns in rural America, like Burlington, could lose something that's a part of the fabric of the community."
The Bees are also an economic engine that supports 180 full-time jobs in Des Moines County and generates, directly and indirectly, $4.7 million in wages, officials there said.
The survival of the Bees is something that united political polar opposites like Sen. Bernie Sanders, I-Vt., a former 2020 Democratic presidential candidate, and Iowa's two Republican senators.
All three joined more than 100 other members of Congress from both parties in signing a resolution asking MLB Commissioner Rob Manfred to reconsider cutting minor league teams.
"Baseball is not just another business," Sanders said this year. "There's a reason the president of the United States throws out the first pitch of the season, why baseball is considered a national pastime."
When Sanders was in Iowa drumming up votes ahead of the state's caucuses, he stopped by the team's field, nicknamed The Hive, and took a few swings.
Grassley said recently: "Baseball is part of our country's rich history. Growing up and going to baseball games with your friends and family is something that Americans all across the country have in common."
Ernst added, "Our minor league teams are important sources of community pride and are key contributors to our local economies and charitable causes."
If MLB cuts ties with the Bees, they could become an Independent League team and still play with other teams in that league.
Download the NBC News app for full coverage and alerts about the coronavirus outbreak
But the Bees would lose one of the biggest reasons many baseball fans go to minor league games — the chance to see a future Greg Maddux, Cody Bellinger or Mike Trout shine on the diamond.
"You got people there in Burlington who come out each year to see the new batch of kids," said Mike Stanley, who played briefly in Burlington on his way to a stellar major league career as a clutch hitter for the New York Yankees, the Oakland Athletics and other teams. "Some of the greatness is seeing these kids who will blossom into future stars. They can say, 'I got to see them when they were still playing A ball.'"
Teams like the Burlington Bees, Stanley said, "are so important to the framework of baseball," as well as to the towns that host them.
"They're very passionate about coming out and rooting for their team," Stanley said of Bees fans. "They're getting behind the fact that they can enjoy baseball in their hometown."
Mike Mordecai, who played for the Atlanta Braves, the Montreal Expos and the Florida Marlins, recalled that he hit his first home run as a professional baseball player in Burlington.
"That kicked off my professional career," said Mordecai, who now coaches baseball at Northside Methodist Academy in Dothan, Alabama.
Mordecai said minor league fans forge a unique bond with up-and-coming players. They track the progress of their favorite players and root for them even after they've moved on to the major leagues.
"They follow the players from team to team, especially the fans who first saw you play on the minor league team," he said. "We owe a great debt to the fans who show up and watch us play. They were rooting for us to get to the major leagues."
For the Grahams, the end of the Bees would mean the end of being able to help a bright young baseball talent hit the big time.
During Morse's brief two-month stay, the Grahams supplied him with some inspiration by driving him across the Mississippi River about 100 miles north to Dyersville, Iowa, to see the Field of Dreams, the diamond in the cornfield made famous by the 1989 movie of the same name starring Kevin Costner.
Hermosillo and Walsh also quickly became part of the Graham family, and both eventually made it to "the show. "
Hermosillo made his debut with the Los Angeles Angels in 2018. Walsh joined the Angels a season later. But Hermosillo had a harder time getting there, Sharon Graham said
"Michael came here right out of high school, and he wasn't training right or eating right," she said. "When he was sent down [demoted to a lower-level team], he was just crushed. ... My husband's comment to him was 'you will be back.' And he was."
Walsh, by contrast, was all business from the minute he arrived, she said.
"Jared came to us in 2016, and we knew he would make it, because of all the players we've had, he was the most committed," Graham said. "He did not have a girlfriend because he didn't want to be distracted from baseball."
Since then, the Grahams have played host to four other Burlington Bees, letting them live free in the basement as part of an arrangement a number of minor league teams use to help players pursue their baseball dreams while stretching their modest salaries, which can be as little as $1,100 a month.
Some top MLB draft picks get signing bonuses of millions. Most, however, ink contracts for a few thousand dollars.
"We're staying in touch with most of the players, and it's been a real joy watching them succeed," Sharon Graham said. "With some of them, we'd have these great talks over breakfast where they would just eat and eat. I'm going to miss that."