Buffalo Bills safety Damar Hamlin, who continues to recover from cardiac arrest, thanked fans Saturday in his first public statement since he collapsed and asked them to keep their prayers coming.
Hamlin posted messages on Instagram and Twitter on Saturday expressing his gratitude for well-wishers who, he indicated, have helped buoy his recovery.
"When you put real love out into the world it comes back to you 3x's as much," Hamlin said on Instagram. "The Love has been overwhelming, but I'm thankful for every single person that prayed for me and reached out. ... On a long road keep praying for me!"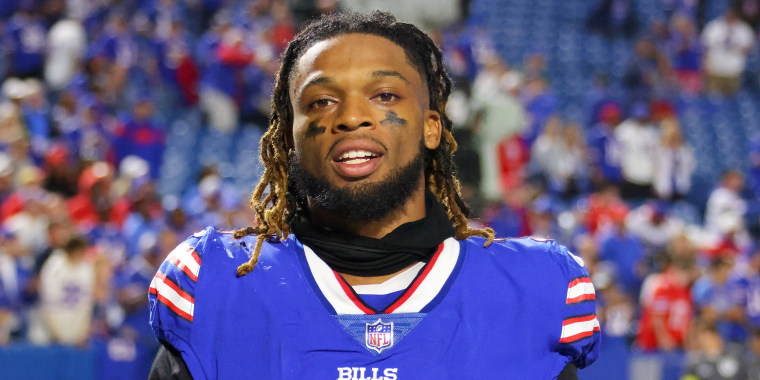 In the messages, his first public note since the incident during Monday night's game against the Cincinnati Bengals, Hamlin assured fans the episode would only strengthen his resolve.
A joint statement from the Bills and the University of Cincinnati Medical Center, where Hamlin, 24, is being treated, said he was still in critical condition Saturday.
"Damar is making continued progress in his recovery yet remains in critical condition," the statement reads. "He continues to breathe on his own and his neurological function is excellent."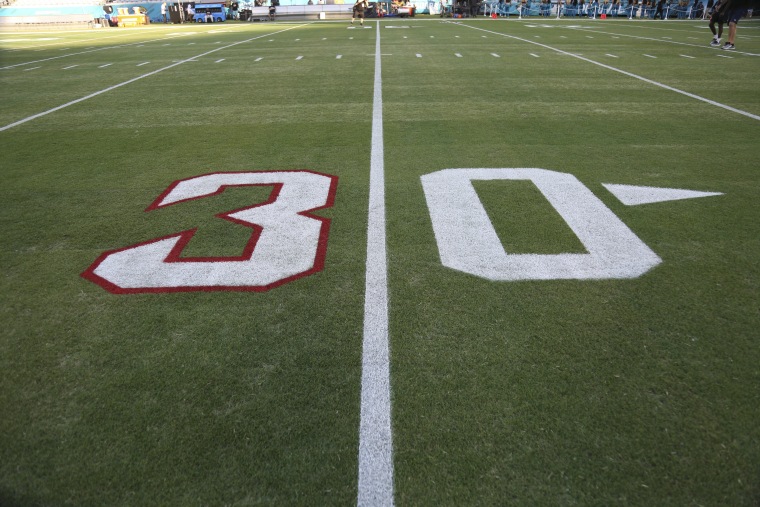 The Bills host the New England Patriots on Sunday. Buffalo players plan to wear jersey patches with Hamlin's number, 3, to express support for his recovery, the NFL said.
For pregame warmups, Bills players planned to wear T-shirts emblazoned with the statement "Love for Damar 3," the league said. The field at Highmark Stadium will include a temporary "3" for each 30-yard line number, it said.
The NFL has expressed gratitude to the first responders who rushed to help Hamlin when he went down Monday, and it has encouraged teams to read a statement before this weekend's games thanking the people involved in his care.
Hamlin has seemed to mark each day since Monday's incident with notable improvement. On Friday, his breathing tube was removed, and he FaceTimed into a team meeting, too, telling fellow players, "Love you boys," the Bills said.
He tweeted later Saturday, "The love is felt, & extremely real."
As millions watched, Hamlin collapsed just after the shoulder of a Bengals receiver he was tackling appeared to strike his chest. Any possible relationship between the contact and his cardiac arrest was not yet clear.
Doctors at the University of Cincinnati were considering the possibility that Hamlin suffered an event called "commotio cordis," in which a strike to the chest within a 20-millisecond window in the heartbeat cycle can quickly disrupt vital signs.
"It can trigger an abnormal heart rhythm and send him into cardiac arrest," said Dr. Uché Blackstock, a noted emergency physician and MSNBC contributor.
The biggest concern in such an event, she said, is its impact on brain functioning, as oxygen can be cut off or limited. In Hamlin's case, she said, the quick response from the team and first responders, as well as his top-flight care at the university, have resulted in an ideal recovery path so far.
"He is lucky," Blackstock said. "This is the most desirable outcome. And this is not a common outcome."
Buffalo Mayor Byron Brown said Saturday that Hamlin's progress gives him hope.
"Seeing his recovery from what looked like tragedy has certainly been triumphant at this point," he said.