EAST RUTHERFORD, N.J. — Lionel Messi put his penalty kick over the crossbar, grabbed his shirt, clenched his teeth and put both hands over his face.
A few minutes later he walked off the field, a dazed, pained look on his bearded face. The greatest player of his generation, perhaps soccer's best ever, he was still without a title on Argentina's national team.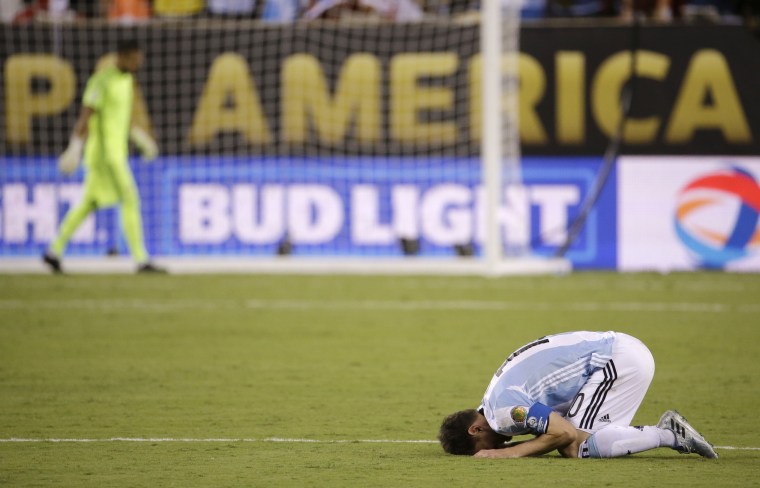 "The national team is over for me," he told the Argentine network TyC Sports after Chile beat Argentina for the Copa America title Sunday night. "It's been four finals, it's not meant for me. I tried. It was the thing I wanted the most, but I couldn't get it, so I think it's over."
Chile beat Argentina in the final for the second straight year, 4-2 in the shootout following a 0-0 tie that ended an expanded 16-nation edition in the United States to mark the championship's 100th anniversary.
Messi, five-time FIFA Player of the Year, winner of four Champions League titles and eight Spanish La Liga crowns with Barcelona, was crushed. Much of his nation had counted on him to bring home its first major title since 1993.
Playing two days after his 29th birthday, Messi lost a final for the third year in a row and the fourth time overall with Argentina. There was also the 2007 Copa final with Brazil, when he was still a wunderkind, and then an extra-time defeat to Germany in the 2014 World Cup.