A fire erupted on the field at Nissan Stadium in Nashville on Sunday, just as the Tennessee Titans were preparing to kick off their home opener against the Indianapolis Colts.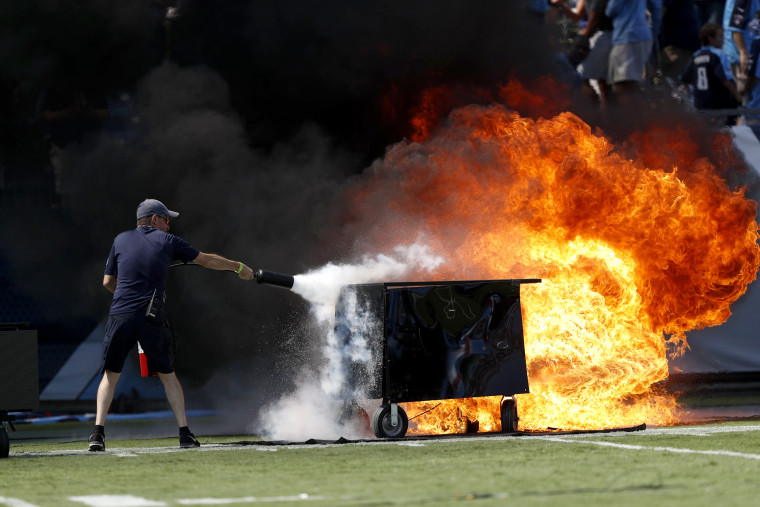 Video taken just feet from the flames showed pyrotechnical workers trying to contain the blaze. A tower of black smoke could be seen wafting through the stadium.
The Associated Press reported that stadium staff extinguished the blaze as the National Anthem was sung.
Pyrotechnical equipment used for pregame festivities was to blame for the fire, which broke out near the 5-yard line, the AP reported.
A Titans spokesman did not immediately respond to a request for comment.