Every Major League Baseball team next season will expand netting that protects fans from foul balls, baseball commissioner Rob Manfred told CNBC in an interview Wednesday.
The move comes after growing concerns about fans being injured or sometimes killed by foul balls. An NBC News investigation in October found at least 808 reports of injuries to fans from baseballs from 2012 to 2019. The injuries include concussions and permanent vision loss. In 2018, a grandmother celebrating her 79th birthday at Dodgers Stadium in Los Angeles died after being hit in the head by a foul ball.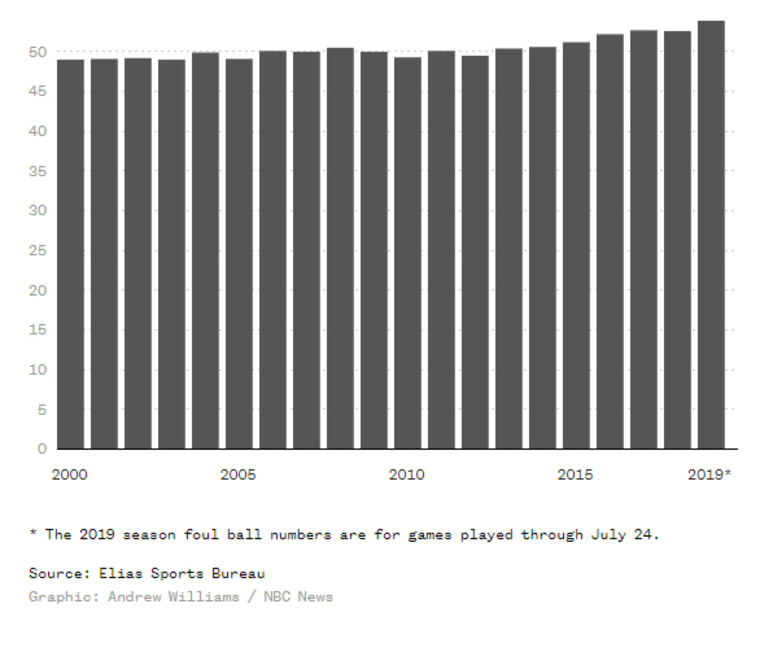 After inquiries by NBC News, the Philadelphia Phillies announced in October that they would add netting down to the foul poles, joining the Chicago White Sox and Atlanta Braves as the first teams with protective netting that far.
Now protective netting will extend "substantially beyond the end of the dugout" for all 30 teams in 2020, Manfred told CNBC. Seven or eight stadiums will run netting all the way to the foul poles.
Manfred said other stadiums are designed in ways that create difficulties to run netting the entire length to the poles, but netting will still be extended beyond current boundaries.
Dwayne Sowa, one of the injured fans profiled by NBC News in its investigation, reacted to the commissioner's announcement, saying, "It's nice that the commissioner and the owners, they all recognize the seriousness of our claims, of our injuries."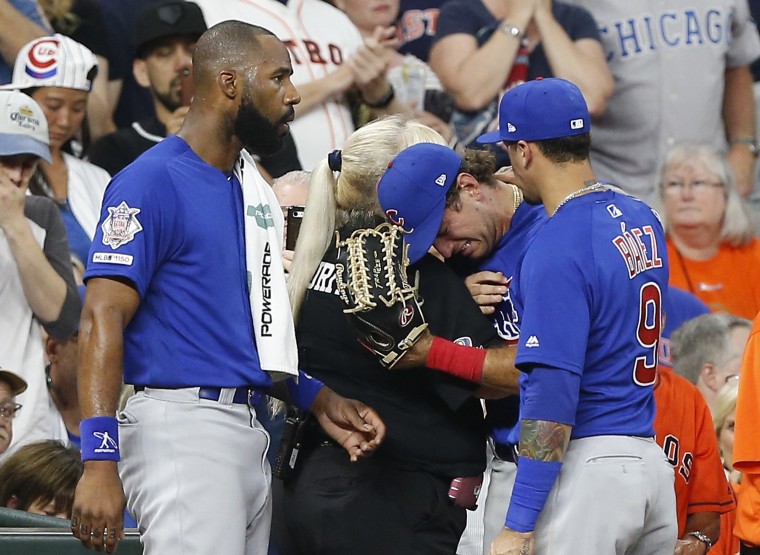 "I may start going back and taking my son again since I got hit," he said. "I feel much safer taking my family."
Baseball does not have rules requiring protective netting, and the move for the 2020 season does not signal a change in baseball oversight.
"There was no rule passed or anything like that," Manfred said. "We just went out, talked to the clubs, made the case that extending netting was the thing to do, and the clubs individually responded in a positive way."
Data compiled for NBC News by the Elias Sports Bureau shows the number of foul balls per game has increased 10 percent since 2000. Those balls can fly off the bat of the best hitters at more than 100 miles an hour, and can strike a fan about a second after leaving the bat.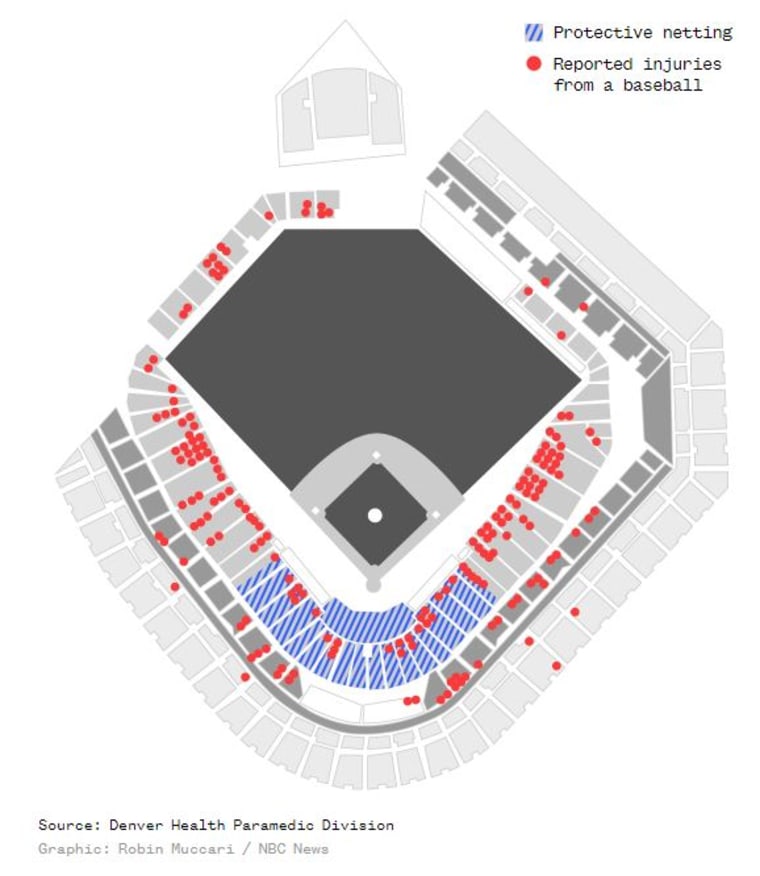 While most of the injuries were caused by foul balls, others resulted from home runs and batting practice, NBC News found. Major League Baseball, along with the 30 teams, declined NBC News' requests for information about the number of incidents and injuries at their ballparks. Some teams said they don't track that data, others claimed privacy concerns.
But using public records requests, NBC News obtained records of emergency responses to baseball fan injuries at four stadiums. Those alone accounted for 701 reports of injuries from baseballs hit into the stands. NBC News found an additional 107 reports of people being hit by balls since 2012 after combing through lawsuits, news reports and social media postings.