Former ESPN host and legal analyst Adrienne Lawrence sued the network in federal court on Monday, claiming the company is "rife with misogyny" and asserting that she was fired after complaining about being sexual harassed by a senior anchor.
In the 84-page complaint, filed in United States District Court in Connecticut, Lawrence alleges that male employees kept scorecards for female colleagues and casually watched pornography and made sexually explicit comments.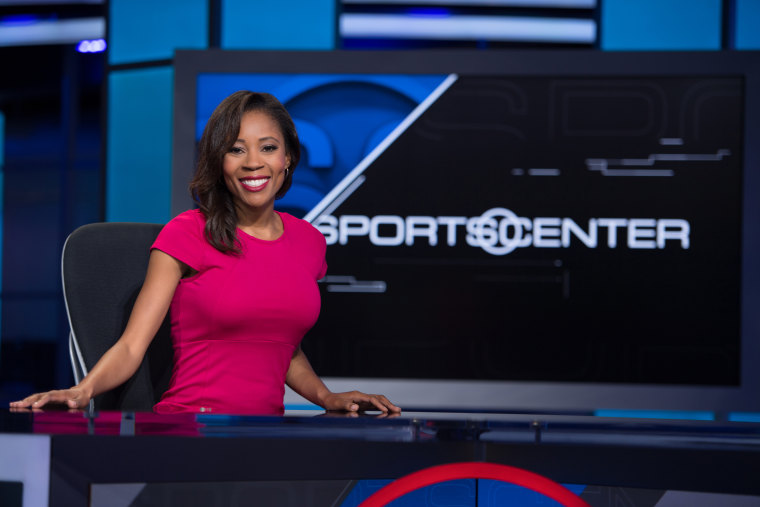 In a statement, ESPN said it conducted a "thorough investigation" and found Lawrence's allegations to be "entirely without merit."
Lawrence was hired into a two-year talent development program and was told her contract wouldn't be renewed, the statement said, adding that the network told the same thing to others with more experience.
"The company will vigorously defend its position and we are confident we will prevail in court," the statement said.
The suit says Lawrence quit her job as a lawyer in 2015 to join the network as a fellow. Senior "SportsCenter" anchor John Buccigross, who has worked at the network since 1996, offered to mentor her, though he was soon making unwelcome advances and using "calculated grooming" tactics, the suit says.
In text messages, the suit says, 52-year-old Buccigross commented on Lawrence's "#longlegs" and "pretty face," and sent her shirtless photos of himself, saying: "I'm a white boy and I'm jacked."
In another text, he asked for a photo of her and offered to oil himself up "like a flag bearer from Tonga."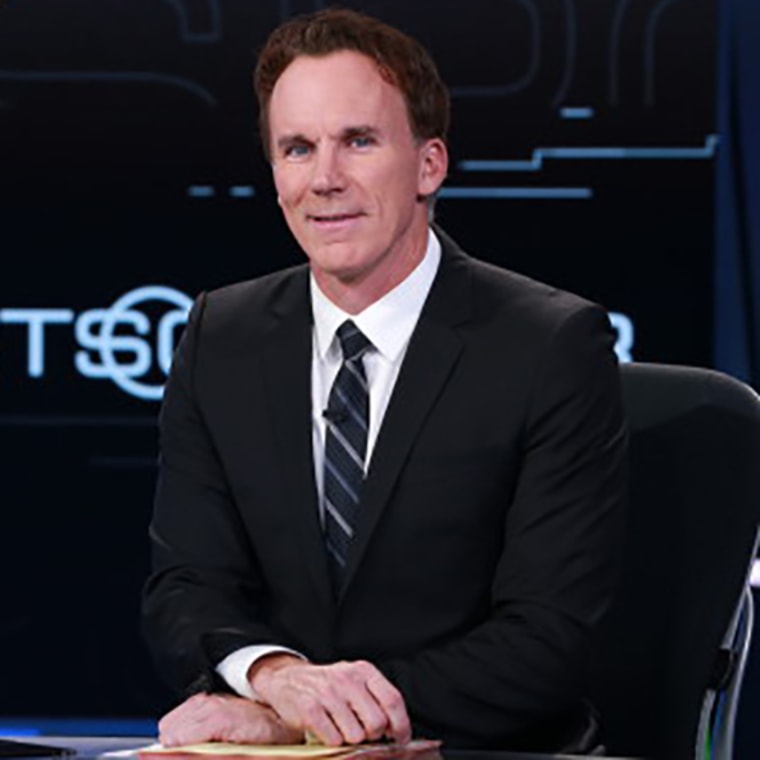 When Lawrence, who is nearly 20 years younger than Buccigross, rebuffed him during a visit to his home, the suit says, he told her something he said he'd never told anyone — not even his ex-wife: he was a sexual assault victim. The suit describes the move as a tactic designed to elicit sympathy.
Buccigross then did something the suit claims is a common practice at the network — he spread false rumors that Lawrence was "sleeping her way to the top." When Lawrence reported this to the network's human resources department, the suit says, she was asked "to give him a chance" and told to "get used" to Buccigross' behavior.
Related: Since Weinstein, here's a growing list of men accused of sexual misconduct
ESPN did not respond to a request for comment from Buccigross, but in a statement to the Boston Globe in December, he said he'd sent the photos to Lawrence but denied starting rumors.
"I considered Adrienne to be a friend," he said. "I'm sorry if anything I did or said offended Adrienne. It certainly wasn't my intent."
When Lawrence complained to a supervisor about HR's handling of her complaint, she was told to "let it go," the suit says, adding that Lawrence's contract was then not renewed — even though she'd won praise from the network in a 2016 profile and was asked by former ESPN president John Skipper to stay long term.
The suit, which does not specify damages, names four network executives as defendants and cites confidential sources to back up its claims of a widespread misogynistic and predatory culture, including former employees in security, corporate communications and production.
The suit attributed the witnesses' request for anonymity to a fear of retaliation by ESPN or other media outlets.
The suit also alleges that longtime ESPN host Chris Berman left a "threatening and racially disparaging" voicemail for Jemelle Hill, The Undefeated columnist. But Hill, in a Twitter post on Monday, said he'd done no such thing.
"A few years ago, I had a personal conflict with Chris Berman, but the way this conflict has been characterized is dangerously inaccurate," she wrote. "Chris never left any racially disparaging remarks on my voicemail and our conflict was handled swiftly and with the utmost professionalism."
Hill said she was disappointed that "someone I considered to be a friend at one point would misrepresent and relay a private conversation without my knowledge."