Former baseball star Josh Hamilton turned himself in to Texas authorities Wednesday after an arrest warrant was issued over allegations he assaulted his daughter.
Hamilton, 38, surrendered to the Tarrant County Sheriff's Office outside Fort Worth over an allegation of injuring a child, a third-degree felony, a spokesman for the county sheriff told NBC News. The former Texas Rangers outfielder is accused of assaulting his eldest child in a Sept. 30 incident that was investigated by child protective services, according to a warrant from the Keller Police Department.
The arrest warrant said his daughter is "14 years of age or younger."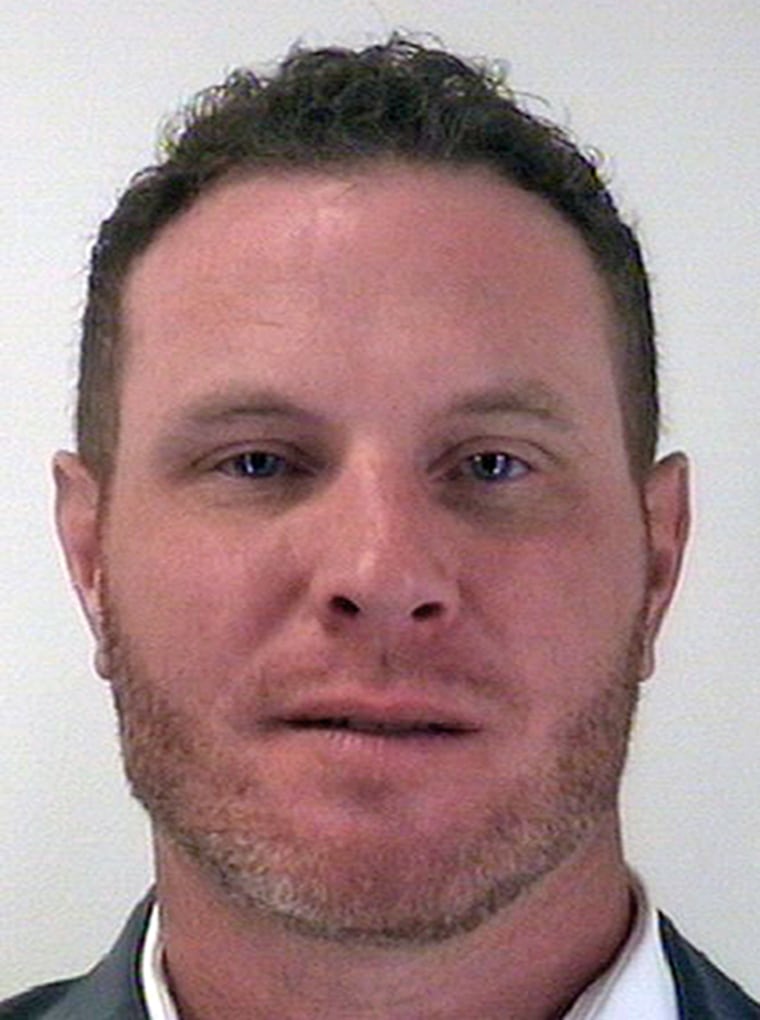 Hamilton's daughter told authorities that he threw a full water bottle at her chest after she made a comment Hamilton didn't like, the warrant said. He then allegedly began cursing and yelling at her before grabbing a chair her feet were resting on and throwing it.
"The victim said she fell to the ground and landed on her hip, which according to the victim, left a bruise," the warrant said. "Her father then picked her up from the floor and threw her over his shoulder and carried her to her room. During this time the victim was yelling 'I'm sorry.'"
Hamilton allegedly threw his daughter on the bed, pinned her down, and hit her legs with both an open hand and closed fist, according to the warrant. His daughter said to authorities that her father left scratches on her back from his fingernails and ripped her sweatshirt during the assault.
The former outfielder allegedly told her: "I hope you go in front of the f------ judge and tell him what a terrible dad I am so I don't have to see you anymore and you don't ever have to come to my house again."
His ex-wife, Katie Hamilton, sought a protective order in October for one of their three children, according to a court docket obtained by NBC Dallas.
Hamilton was released from jail on a $35,000 bond. It's unclear whether Hamilton has retained an attorney.
Representatives for Hamilton did not immediately return a request for comment from NBC News.
Hamilton was drafted into Major League Baseball in 1999 by the Tampa Bay Rays, but was repeatedly suspended for failing drug tests. The outfielder eventually debuted in the league in 2007 after being picked up by the Cincinnati Reds.
A year later Hamilton went to the Texas Rangers, where he became a five-time MLB All Star. Hamilton won the American League's Most Valuable Player award in 2010 after his hitting helped lead the team to their first World Series.
He left the Rangers in 2012 for the Los Angeles Angels, returning to Texas in 2016.
Hamilton's story of overcoming addiction en route to becoming one of the MLB's stars made him a fan favorite.