LOS ANGELES — Frank Deford, who cultivated a distinct style of sports journalism at Sports Illustrated and National Public Radio, had died. He was 78.
Deford's wife confirmed to the Washington Post that he died on Sunday in Key West, Fla.
During his lifetime Deford was the author of over a dozen books, most recently "Over Time: My Life as a Sportswriter" in 2012.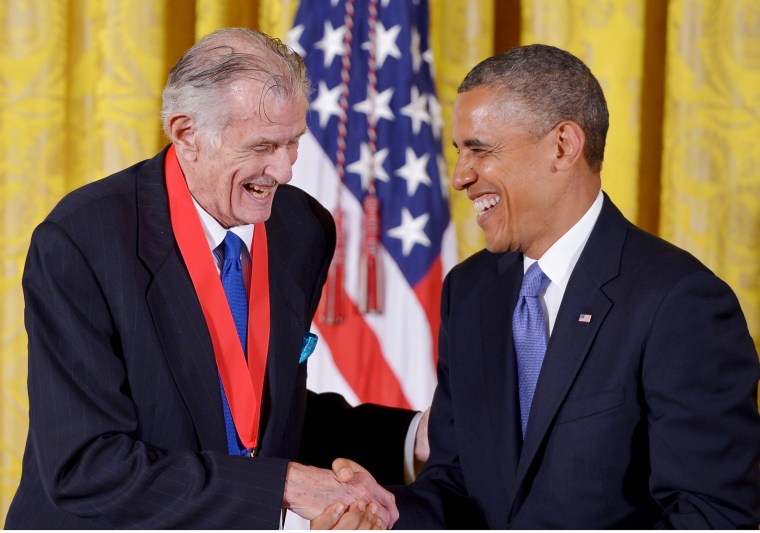 His 1981 novel "Everybody's All-American" was adapted to screen by Taylor Hackford in a 1988 film starring Jessica Lange, Dennis Quaid, and Timothy Hutton. Deford was the screenwriter for two films — "Trading Hearts" (1987) and "Four Minutes" (2005).The acclaimed journalist has several television credits including his time as a correspondent for "Real Sports with Bryant Gumbel" on HBO between 1995 and 2015.
Deford began working for Sports Illustrated after graduating from Princeton in 1962, and went on to enjoy a tenure of over 50 years. He was ultimately named senior contributing writer by the publication.
In addition to the written word, Deford's voice became a dependable part of NPR's "Morning Edition" from 1980 until he retired in May 2017, shortly before his death. He leaves behind an astonishing 1,656 commentaries for NPR, according to the broadcaster.
Deford was a member of the National Association of Sportscasters and Sportswriters Hall of Fame, and was named Sportswriter of the Year six times. He was the recipient of both an Emmy and a George Foster Peabody Award.