The Houston Rockets interrupted a reporter's question Thursday and said their players shouldn't be asked about any off-the-court issues, such as the ongoing protests in Hong Kong.
At a press conference shortly after the Rockets' 118-111 exhibition victory over the Toronto Raptors in Tokyo, CNN reporter Christina Macfarlane asked James Harden and Russell Westbrook if they feel restricted from speaking out about current events.
"The NBA has always been a league that prides itself on its players and its coaches being able to speak out openly about political and societal affairs," Macfarlane said. "I just wonder after the events of this week and the fallout we've seen, whether you both feel differently about speaking out in that way in the future?"
That's when an off-camera voice intervened: "Excuse me, we are taking basketball questions only."
Macfarlane responded by reiterating that it was a legitimate question. That prompted the team representative to snap back, "It's already been answered."
Rockets stars Harden and Westbook took the cue and kept quiet as the press conference awkwardly moved on to the next question.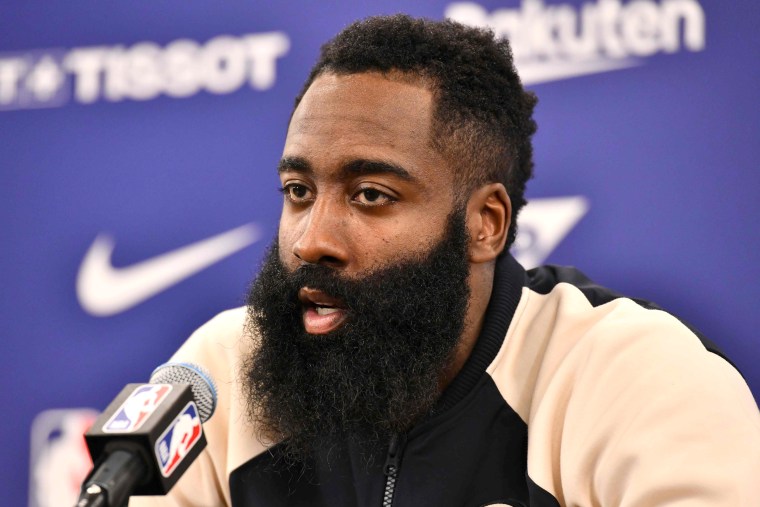 The NBA confirmed that the off-camera voice was that of a Rockets team representative.
"During today's Houston Rockets media availability, a team representative inappropriately interjected to prevent CNN's Christina Macfarlane from receiving an answer to her question," according to a statement from the league. "We've apologized to Ms. Macfarlane as this was inconsistent with how the NBA conducts media events."
A league representative added: "Reporters are allowed to ask any questions."
The NBA has been caught in a multibillion-dollar quandary, since Rockets General Manager Daryl Morey on Friday tweeted his support for anti-government demonstrators, who have been on Hong Kong's streets for weeks, demanding reforms in the semiautonomous region.
Rockets owner Tilman Fertitta and the NBA immediately distanced the team from Morey's support for those ongoing protests.
The NBA has worked for decades to build a billion-dollar relationship with China. The league's embrace of Beijing has drawn rebuke from lawmakers across the political spectrum back home in the United States.
The Philadelphia 76ers and the Washington Wizards this week have taken action against fans wearing shirts or carrying signs that support the Hong Kong protests.