San Francisco 49ers quarterback Colin Kaepernick is well-known for his scrambling on the football field, but he has not dodged the off-the-field controversy generated recently by his decision to stay on the bench while the national anthem was performed.
"Ultimately it's to bring awareness and make people realize what's really going on in this country," Kaepernick told the San Jose Mercury News on Sunday. "There are a lot of things that are going on that are unjust, people aren't being held accountable for, that's something that needs to change ... this country stands for liberty, freedom, justice for all. And it's not happening for all right now."
And while Kaepernick has also said he has "great respect" for the men and women in the U.S. military, which he says includes family members and friends, he feels he can't "stand up to show pride in a flag for a country that oppresses black people and people of color."
Kaepernick, who is biracial, has been increasingly outspoken on social media about recent police shootings of unarmed black men, the presidential election and other civil rights issues. His recent behavior is just the latest example of a long history of professional athletes taking what they consider to be principled stands against what they see as injustice in the world.
The late Muhammad Ali famously refused to serve in the Vietnam War. Olympians John Carlos and Tommie Smith threw up a black power salute during the 1968 games. More recently, several NBA and NFL players have made subtle and overt gestures to show their solidarity with the Black Lives Matter movement and victims of alleged police brutality.
Related: Rams' 'hands up, don't shoot' protest part of a sports tradition
Kaepernick isn't even the first professional athlete to sit out a popular patriotic anthem in protest. Back in 2004, then-Toronto Blue Jays slugger Carlos Delgado drew the ire and respect of many fans for refusing to participate in the ceremonial singing of "God Bless America" during games, in part because of his opposition to the Iraq War.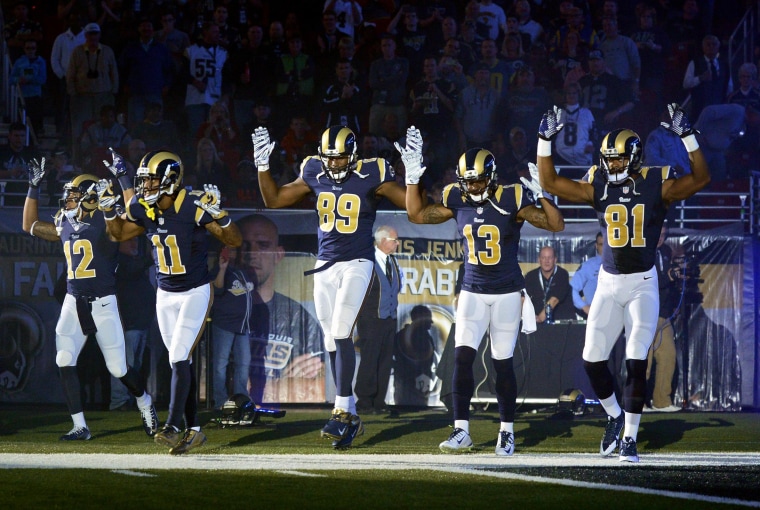 The Puerto Rican-born player said at the time: "It's a very terrible thing that happened on September 11. It's [also] a terrible thing that happened in Afghanistan and Iraq … I just feel so sad for the families that lost relatives and loved ones in the war. But I think it's the stupidest war ever."
In 1996, the Denver Nuggets' Mahmoud Abdul-Rauf was suspended for one game by the NBA after he refused to stand for the National Anthem, citing his personal and religious beliefs. He and the league eventually reached a compromise where he would bow his head and pray silently during the song.
And last year, some members of the Minnesota Twins raised eyebrows when they were no-shows during the performance of the anthem. However, their absence had nothing to do with politics, according to the team.
Still, Kaepernick's unique background and tenuous stature in the NFL have made the timing and the tenor of his refusal to rise for "The Star Spangled Banner" particularly striking.
In 2012, the 49ers plucked him out of relative obscurity to become the back-up quarterback to Alex Smith. When Smith was sidelined during a strong season, Kaepernick took the reins and, in a controversial decision, then-coach Jim Harbaugh kept him under center as the new QB. He then set a record for rushing yards in his position — leading his team all the way to the Super Bowl. After a miserable first half, Kaepernick brought the team within one play of winning the title. And even though they came up short, an unlikely star was born.
Related: OpEd: Colin Kaepernick's Boycott is His Right
Although Kaepernick's tattoos and style of play did not fit the traditional quarterback profile, he was heralded as perhaps the future face of the league, as a plethora of endorsements rolled in. Even as his fame grew, Kaepernick did not shy away from addressing issues related to race, which has often been a thorny subject for quarterbacks of color.
The son of a black father and white mother, Kaepernick never knew his birth parents. He was adopted at 6 weeks old by a white couple from Wisconsin. "I knew I was different to my parents and my older brother and sister," he said last year. "I never felt that I was supposed to be white. Or black, either. My parents just wanted to let me be who I needed to be."
All Sports Everything founder and editor Shana Renee Stephenson believes that Kaepernick's upbringing may have made him even more cognizant of the prejudices that some white Americans harbor towards black Americans.
"His white parents raised a black man in America to know he was a black man in America, to be conscious of racial bias when it arises," she told NBC News. "As a result, Kaepernick's racial identity is firmly rooted in his personal experiences, observations, as well as the historical context of race in America — all from the vantage point of being a black man in America."
Kaepernick has been quoted as saying: "My racial heritage is something I want people to be well aware of. I do want to be a representative of the African community, and I want to hold myself and dress myself in a way that reflects that. I want black kids to see me and think: 'Okay, he's carrying himself as a black man, and that's how a black man should carry himself.'"
This statement is a far cry from the kinds of remarks on race made by fellow QBs of color like Cam Newton and Russell Wilson, who have seemed to take great pains to appear post-racial.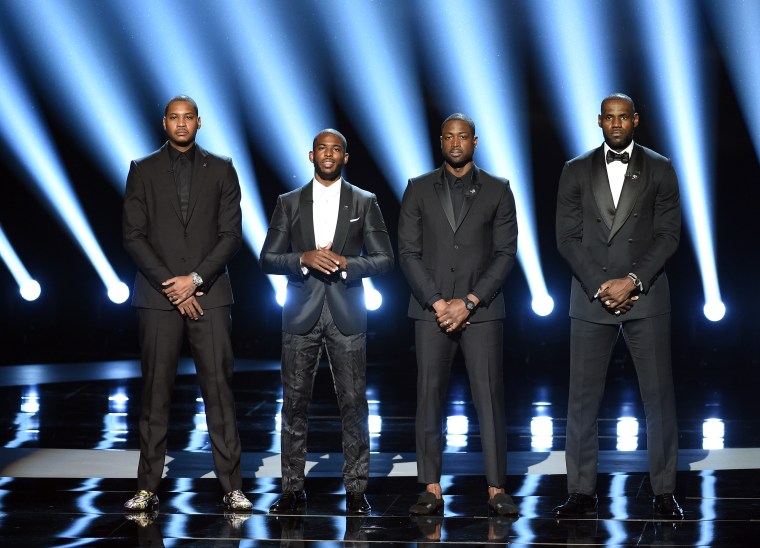 Unfortunately for Kaepernick, unlike those two superstars, he has struggled over the last two seasons, as he has chafed under new coaches, offensive schemes, and a sense that the 49ers franchise itself is in disarray.
To many football observers, this season was make or break for the 28-year-old, and his less-than-stellar pre-season performance has led some experts to predict he wouldn't even make the roster this season — and that was even before the national anthem flap.
Related: 'Bigger than football': Why NFL player Colin Kaepernick sat through the national anthem
Right now, Kaepernick reportedly has the support of his teammates and some prominent figures in the game, even if the organization and league have distanced themselves from his actions. If he is cut by this team, it's unclear whether another squad would take a chance on such a polarizing player, but there a certainly a number of franchises with needs at the quarterback position.
"The quarterback position is so bereft in the NFL, I'd be surprised if they cut him and I'd be shocked if another team didn't take a chance on a player with his skill set," Edge of Sports writer Dave Zirin told NBC News. "If that happens? We'll know that the right wing politics that dominate NFL owners boxes was more powerful than their desire to win."
Meanwhile, Kaepernick's opponents are making their anger known by tweeting memes mocking his personal wealth (he is owed $11.9 million by the 49ers) as a symbol of his supposed hypocrisy, pointing out that he was once fined for hurling a racial slur at another player. Some have even taken to setting his jersey on fire. And his actions have inspired a spirited debate online about what role athletes can and should play in terms of political debate, and whether not paying respect to "The Star Spangled Banner" is a bridge too far.
Considering how much flack American gymnast Gabby Douglas received simply for failing to put her hand over her heart during the performance of the anthem at the Rio Games, it stands to reason that Kaepernick's outspokenness (he has called GOP nominee Donald Trump "openly racist," for instance) could reverberate for the rest of what is left of his career.
"If this is how it all ends for Kaepernick, then kudos to him for not compromising his beliefs for the sake of a check. There are certain things you can't put a value on, and your convictions should be one of them," said Stephenson. "Shame on the NFL and its franchises for not supporting a player's right to exercise his First Amendment."
It is worth noting that while Smith, Carlos and Ali, are now honored for using their platforms to speak their mind — they were all vilified during their heyday, as excoriated for many of the same reasons as Kaepernick is today.
"The arc of history bends toward justice," said Zirin. "People will look back at this moment in history and wonder why more people didn't step up. The writers who are bashing will be remembered for all the wrong reasons."