Jim Bouton, the sore-armed pitcher for the New York Yankees and other teams whose "Ball Four" is widely considered the most important book about American sports ever written, died Wednesday, Major League Baseball said.
He was 80.
No cause of death was reported. Bouton, who died at his home in western Massachusetts, had suffered for many years with cerebral amyloid angiopathy and had suffered two strokes in 2012.
For a brief time, Bouton (pronounced BOUT-un) was an All-Star, winning 21 games for the Yankees in 1963 and 18 in 1964, as well both of his starts in the 1964 World Series, which the Yankees lost in seven games to the St. Louis Cardinals.
His weapon was a straight overhead fastball, a cannon that overpowered hitters — along with his right shoulder, which consigned him to spend the rest of his career as a journeyman battling back from arm problems.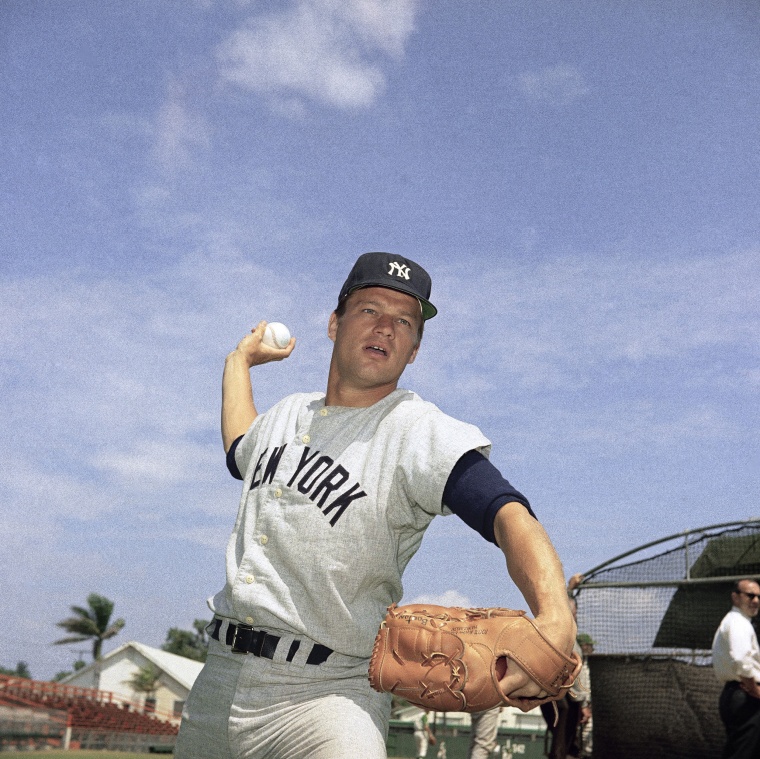 He eventually resorted to reviving the knuckleball he'd learned as a child. After wandering in the wilderness of the minor leagues and, occasionally, major-league bullpens, Bouton signed with the expansion Seattle Pilots in 1969.
Always known as a smart guy with a quick wit, Bouton was approached by the legendary sports writer Leonard Schechter to keep a diary of the 1969 season, the only one the Pilots played before they moved to Milwaukee and became the Brewers.
The result was "Ball Four," and it hummed a fastball right at the sport's chin, scandalizing baseball Commissioner Bowie Kuhn, his fellow ballplayers and mothers across America.
The diary destroyed the myth of baseball as a wholesome pursuit of God-fearing, milk-drinking young men, revealing that they cheated — on both the game and their wives — swore like sailors and drank like fish.
Kuhn called the book "detrimental to baseball." Pete Rose, the Cincinnati Reds superstar who would go on to be banned from the sport for gambling on games, greeted Bouton from the dugout with a shouted "f--- you, Shakespeare." Dick Young, the sainted dean of New York sports columnists, dismissed him and Schechter, who edited the book, "social lepers."
"It's the most derogatory thing and the worst thing for baseball I've ever seen," said Joe Cronin, the president of the American League. "He's got ballplayers sleeping with each other's wives. He's got them being Peeping Toms. He's even got them kissing each other. I've never read anything so bad in my whole life."
Fans "booed me mercilessly" after pre-publication excerpts were published in a magazine, Bouton said in an interview for the 2008 book "Change Up: An Oral History of 8 Key Events That Shaped Baseball."
"It felt like garbage washing over me," he said.
Worse, Bouton was all but exiled from baseball. Halfway through the season chronicled in "Ball Four," he was traded to the Houston Astros. The next season, two months after the book was published, the Astros sent him to the minor leagues, and he retired later that season.
In sequels and other books that followed, most notably "I'm Glad You Didn't Take It Personally," the cover of which depicted a baseball as a black eye, Bouton related that the Yankees stopped inviting him to Old Timers Games, while individual members of the team — some of then former friends such as Billy Martin and Elston Howard — shunned him.
Bouton then embarked on a career in television as the sports anchor for New York stations WABC and then WCBS before he launched a baseball comeback in 1975, taking his knuckleball to the low minor leagues.
He bounced around the minors for three years — taking time out in 1976 to star in the only season of a sitcom based on "Ball Four" — until 1978, when Ted Turner, the eccentric owner of the sad-sack Atlanta Braves, signed him to a contract. He started the 1978 season in Class AA but had worked his way to the big league roster by September, adding one win and three losses to his major-league record.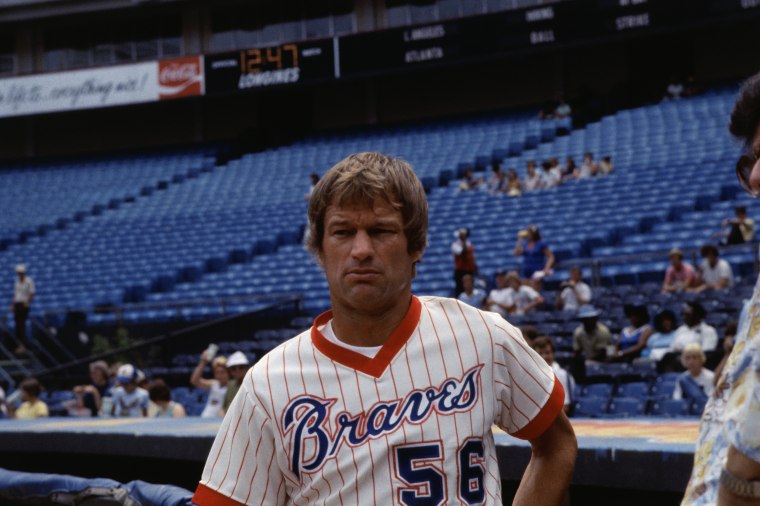 In his later years, Bouton struck it rich by helping to invent Big League Chew, the bubble gum packaged to look like the chewing tobacco seen in most ballplayers' mouths. And he continued to write books, many of them sequels to "Ball Four" with titles like "Ball Five" and "Ball Six."
Over time, reception for "Ball Four" turned, and it's now considered a classic — it's the only sports book on the New York Public Library's list of the greatest books of the 20th century, rubbing shoulders with "Lolita," "On the Road" and "The Great Gatsby."
In 2011, Time magazine included it on its list of the 100 greatest nonfiction books of all time.
Bouton's reception within baseball also warmed over time, beginning in 1998, when his son published a letter in The New York Times pressuring the Yankees to welcome his father back. He was invited to the team's Old Timers' Game that summer, and he received a standing ovation.
Throughout it all, Bouton never lost his love for the game.
"A ballplayer spends a good piece of his life gripping a baseball, and in the end it turns out that it was the other way around all the time," he wrote.