Miami Marlins pitcher Jose Fernandez had cocaine and alcohol in his system when he was killed with two friends in a boating accident last month, according to an autopsy and toxicology report released Saturday.
Fernandez, 24, had a blood alcohol level of .147 — almost twice the legal limit, the report said. The alcohol levels of friends Eduardo Rivera and Emilio Macias were both below the legal limit, the report added.
The examiner found that Fernandez suffered blunt force trauma to the torso and head, including facial lacerations and broken bones, when his boat crashed into a jetty off Miami Beach. Rivera, 25, and Macias, 27, suffered similar injuries.
The reports did not shed light on who was actually driving the boat.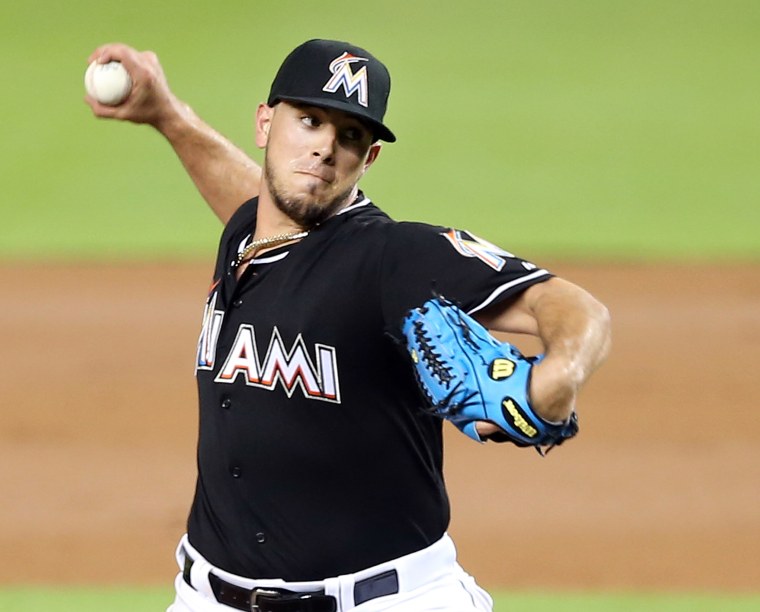 The medical examiner's office received a number of public records requests about Fernandez, but his reports were held up because of the Florida Fish and Wildlife Conservation Commission's decision to conduct a criminal investigation, said Miami-Dade Mayor Carlos Gimenez.
The celebrated pitcher and his friends were last seen at a bar before heading out on a 32-foot SeaVee named Kaught Looking. The boat crashed around 3:15 a.m. ET Sept. 25.
RELATED: Death of Pitcher José Fernández Leaves Many Mourning
Investigators said they found a receipt for alcohol in the pocket of one of the men.
In addition, a search warrant affidavit said an associate medical examiner who performed the autopsies immediately after the crash described "all three bodies, individually, had a strong odor of alcohol emanating from them."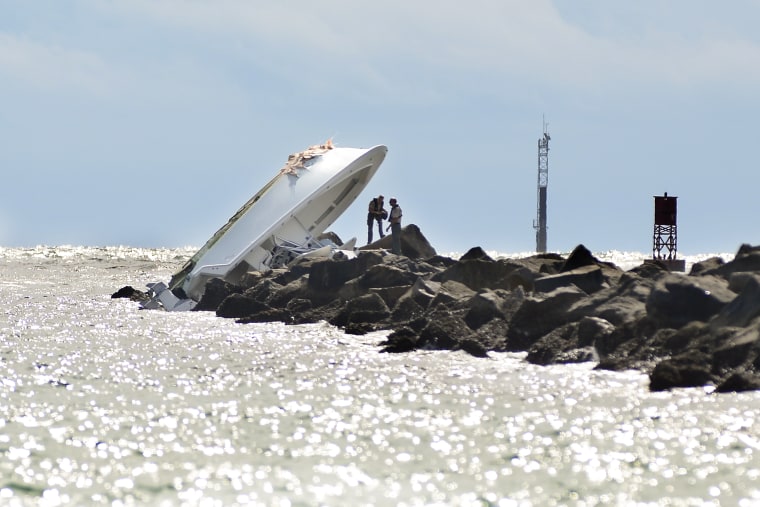 The same affidavit added that the boat maintained a high rate of speed and that the men were driving with "recklessness" that was "exacerbated by the consumption of alcohol."
Marcell Ozuna, a Marlins outfielder, said Fernandez had invited him to join them on the boat that night, but he declined.
Fernandez, a father-to-be, was Rookie of the Year in 2013. He was named an All-Star player twice, the second time this year.