Nike has suspended its relationship with Maria Sharapova and two other of the tennis star's endorsements have been put in jeopardy after the player admitted to failing a drug test.
Sharapova told a press conference Monday that she knows she will "face consequences" after testing positive for a little-known drug at the Australian Open in January.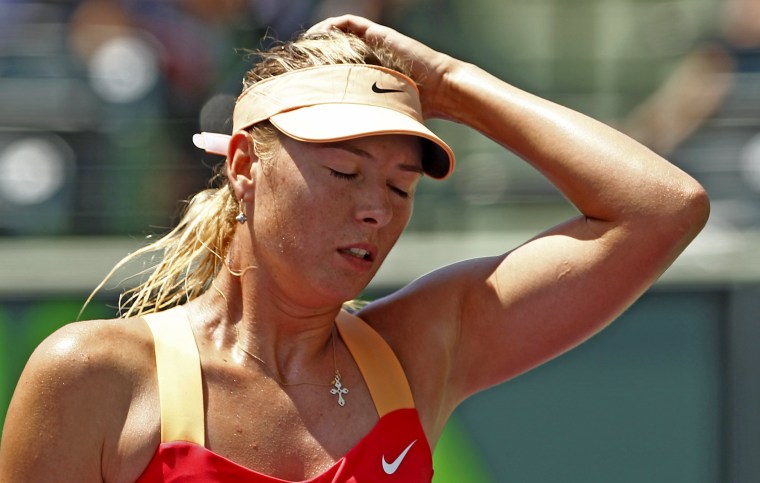 Meldonium was added to the World Anti-Doping Agency's list of banned substances this year, and Sharapova said Monday she had missed the notification.
"I made a huge mistake. I let my fans down and I let the sport down," the five-time Grand Slam winner told a press conference in Los Angeles. "I take full responsibility for it."
The International Tennis Federation said Sharapova will be "provisionally suspended" with effect from March 12.
Sharapova — who once held the No. 1 ranking — has been the highest-paid woman in sports for 11 years running.
Related: What Is Meldonium?
Nike said it was "saddened and surprised" by the news about Sharapova and had decided to suspend its relationship with the tennis star while the investigation continues.
"We will continue to monitor the situation," Nike said in a statement.
Sharapova also has been a longtime brand ambassador for Tag Heuer — but her page on the company's website was no longer available on Tuesday morning.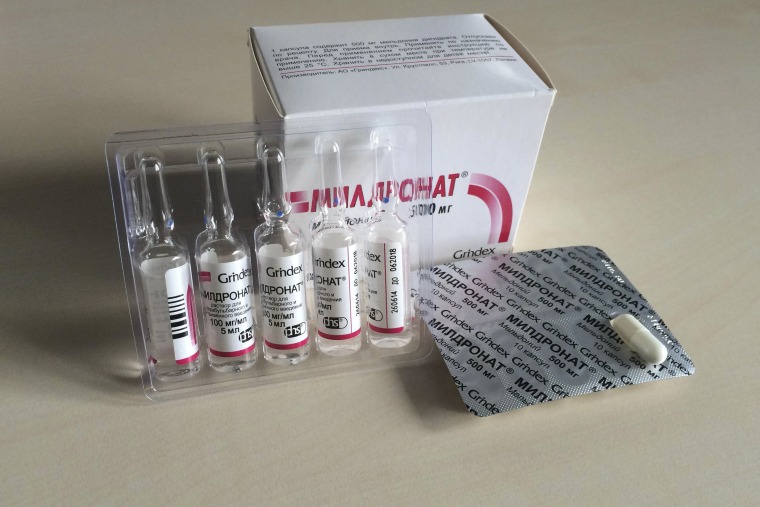 The company said it had been in talks to extend its collaboration with Sharapova, whose contract ended Dec. 31, 2015.
"In view of the current situation, the Swiss watch brand has suspended negotiations, and has decided not to renew the contract with Ms Sharapova," Tag Heuer said in a statement.
Porsche, meanwhile, said it was "saddened by the recent news" and has "chosen to postpone planned activities" pending further details and analysis. The company said that meant Sharapova's contract was "on hold" and Porsche will not "activate" her until it gets further information from the International Tennis Federation.
The bulk of the tennis champion's $29.7 million in earnings last year came from endorsements, according to Forbes, which listed her as the world's highest-paid female athlete for the 11th year in a row.
There was no immediate comment from other companies which use Sharapova, such as Avon or HEAD.
Sharapova said she had been taking meldonium for 10 years for a number of reasons including irregular EKG results, a magnesium deficiency and a family history of diabetes.
"It is very important for you to understand that for 10 years this medicine was not on WADA's banned list and I had been legally taking the medicine. But on January the first, the rules have changed," she explained.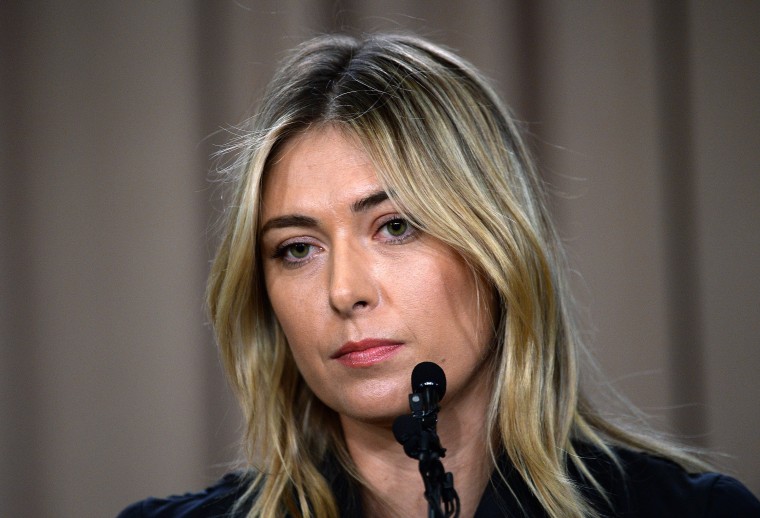 Meldonium is used to treat chest pain and heart attacks among other conditions, but some researchers have linked it to increased athletic performance and endurance, according to Reuters.
World Tennis Federation President Steve Simon said he was "very saddened" to learn about Sharapova's failed drug test, calling her a "leader" and a "woman of great integrity."
"Nevertheless as Maria acknowledged, it is every player's responsibility to know what they put in their body and to know if it is permissible," he said in a statement. "This matter is now in the hands of the Tennis Anti-Doping Program and its standard procedures."