The Miami Dolphins released running back Mark Walton after he was arrested Tuesday on charges of assaulting a pregnant woman in Davie, Florida.
Walton allegedly shoved the woman and repeatedly punched her in the head during an argument, according to a police report from the Davie Police Department. The woman, who was not identified, is five weeks pregnant with Walton's child, the report said.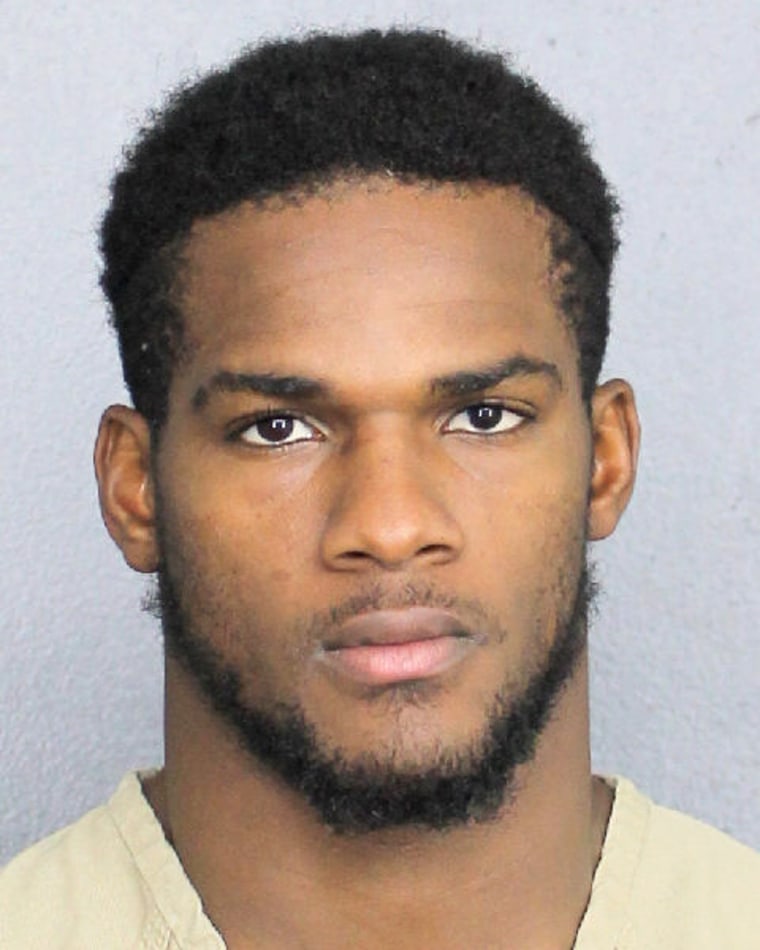 The extent of her injuries is unclear, but an officer noted in the arrest report that she had swelling above her left eye.
The Dolphins said in a statement Tuesday that they waived the 22-year-old running back amid the investigation. Walton was picked up by the team in May, after the Cincinnati Bengals released him for prior arrests, and he was serving a four game suspension for violating the NFL's conduct and substance abuse policies.
"We were made aware of a police matter earlier this morning regarding Mark Walton," the statement said. "We hold our players to a high standard and take these matters very seriously."
Walton pleaded guilty in August to a misdemeanor weapons charge. He was required to take anger management courses and forfeit his firearm as part of his sentencing, according to NBC Miami.
Walton's attorney, Michael Gottlieb, told NBC News on Tuesday evening that the running back was still in custody. Gottlieb said he was going to request in court on Wednesday that Walton be released.
"I don't think the allegations are true," Gottlieb said. "We've now had an opportunity to speak to Mr. Walton, he's been interviewed in the jail, and I don't think the allegations are true based on our conversation with him."
There are no court or inmate records for Walton from Tuesday's arrest. Walton is facing a charge of aggravated battery on a pregnant person, a felony with a 15-year maximum sentence, according to NBC Miami.
CORRECTION (Nov. 19, 2019, 5:20 p.m. ET): An earlier version of this article missated which agency wrote the police report on the alleged assault involving Mark Walton. It was the Davie Police Department, not the Broward Sheriff's Office.