Miami Marlins pitcher José Fernández has been killed in a boating accident, the team and U.S. Coast Guard said Sunday. He was 24.
"The Miami Marlins organization is devastated by the tragic loss of José Fernández. Our thoughts and prayers are with his family at this very difficult time," the team said in a statement posted on Twitter Sunday morning.
Fernandez was drafted in 2011 by the Marlins and was in the Majors by 2013, at which point he won the National League's Rookie of the Year award. By his fourth season, the two-time All Star was already a young ace right-hander for the Marlins, with a career earned run average (ERA) of 2.58 and a win-loss record of 38-17.
The Santa Clara, Cuba, native became an American citizen last year. He had tried to defect from Cuba three times, which led to two arrests, according to an MLB video. He eventually arrived in the U.S. with his mother and attended high school in Tampa, Florida.
In an account of the ultimately successful voyage to the U.S. during an MLB interview, Fernández once described how he jumped in the water to save a woman who had gone overboard from his boat. In the dark, as he got closer to the woman, he realized it was his mother. He was 15 at the time.
"His story is representative of a story of hope, and of love and of faith and no one will ever let that story die," said team president David Samson during an emotional news conference Sunday. "I think that when you talk about a tragedy like this, there are no words that come to mind, there is no playbook there are no words of consolation."
The Marlins said that their Sunday afternoon game against the Atlanta Braves had been canceled. The Braves sent their condolences to the Fernández family and the Marlins.
Fernández was supposed to start Monday's series opener against the Mets at Marlins Park, according to MLB.com. His start had been pushed back from Sunday.
The Marlins planned to play the Monday game at Marlins Park. "If Jose were here, he would say we're going to get out there tomorrow and play and honor the game and honor the people that wish they could play the game," Samson said.
Video boards at the near-empty Marlins Park Sunday showed Fernández's jersey number — 16 — over his name Sunday.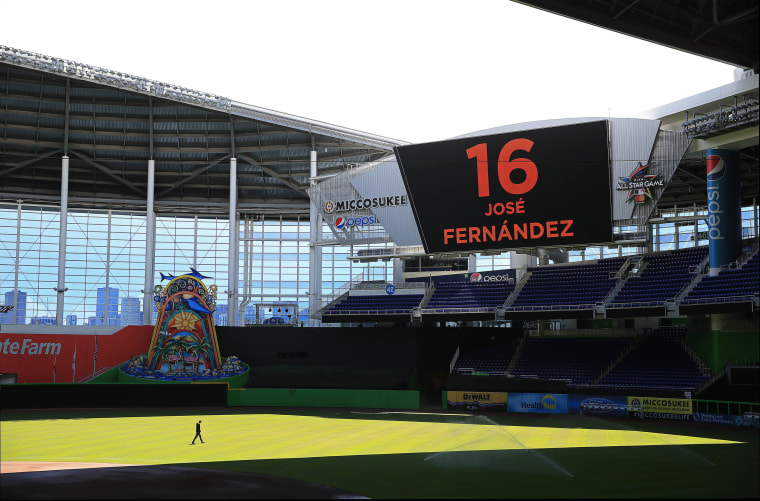 MLB said there would be a league-wide moment of silence in memory of Fernández before all of Sunday's games. The Miami Dolphins said they would also hold a moment of silence during their afternoon game in Miami Gardens.
Marlins manager Don Mattingly had trouble composing himself during the team news conference, pausing between words as he spoke through tears. "When you talk about someone whose personality could outshine his talent — normally it's the other way around — and in this case, his love of family and the game and being Jose, you know that's a lot of the stories being told around Miami right now," he said.
MLB said in a tweet that the organization was "stunned and devastated" at the news of Fernández's death. "He was one of our game's great young stars who made a dramatic impact on and off the field," said MLB Commissioner Robert D. Manfred Jr.
The Major League Baseball Players Association also sent condolences to "José's family, friends, teammates, Miami Marlins organization and legions of fans in the United States and Latin America."
"José was a remarkable young man and tremendously gifted athlete, who, at just 24, established himself as one of the game's biggest and brightest stars," said Executive Major League Baseball Players Association Director Tony Clark.
Marlins right-fielder Giancarlo Stanton wrote in a statement that he was "still waiting to wake up from this nightmare."
"I lost my brother today and can't quite comprehend it. The shock is overwhelming," Stanton said. "I can't fathom what his family is going through because We, as his extended Family are a wreck."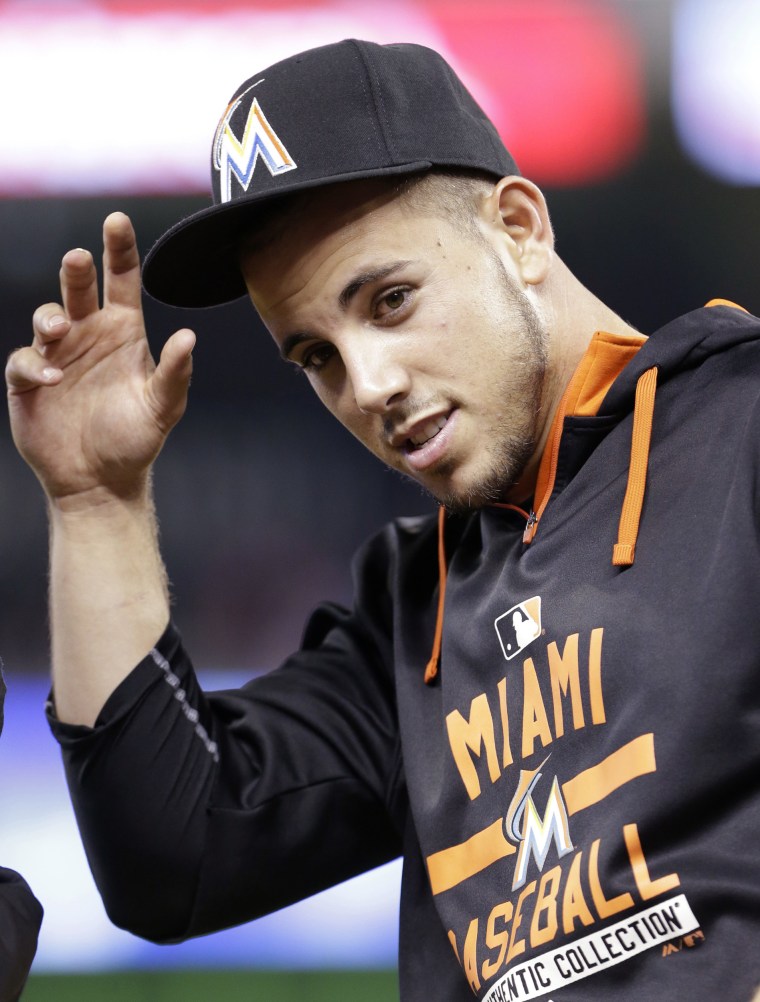 The Coast Guard said Fernández was one of three men killed when a boat overturned off Miami Beach. The Coast Guard found the 32-foot vessel capsized on a jetty with two bodies underneath it and one body in the water, said Lorenzo Veloz of the Florida Fish and Wildlife Conservation during a Sunday morning news conference.
The other two people killed have not been identified, but Veloz said the victims were between the ages of 24 and 27.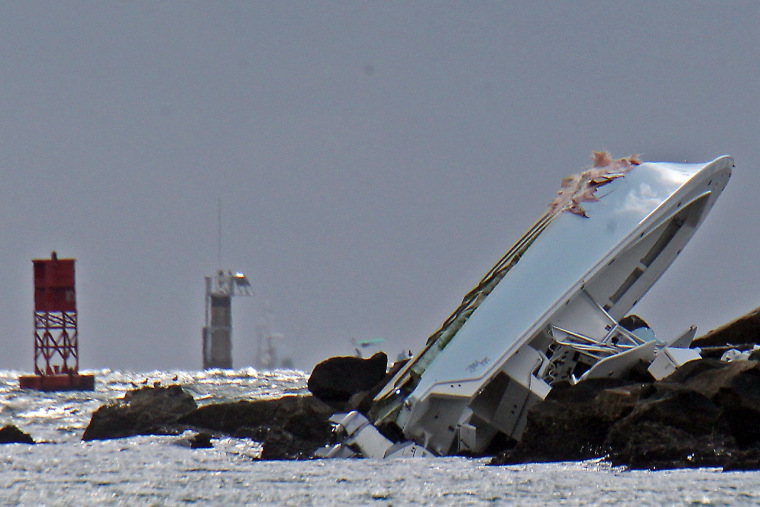 The Florida Fish and Wildlife Conservation Commission is investigating the incident. Veloz said he was familiar with the boat, which did not belong to Fernández, and its driver knew the waters off of Miami Beach. He said he had seen Fernández on the boat multiple times, but Fernández was never driving.
There was no indication Sunday that drugs or alcohol were on-board the boat at the time of the crash, but Veloz said the boat was going at a high speed, which investigators determined based on the intensity of the damage to the boat.
"The boat is a total loss," Veloz said. "It's horrible, its bad."
None of the three victims were wearing life jackets, Veloz said.
"For anyone who met José, he was a great person and it's a great loss," Veloz said. "I'm getting goosebumps right now — it's really hitting home, and it's horrible.
Fernández is survived by his mother, grandmother and girlfriend, according to NBC Miami.
Fernández's mother and grandmother are featured often on his Instagram page. One picture shows the three of them at Marlins Park wearing #16 jerseys. "No Greater Love," the caption reads.
Fernández was surprised in 2013 by a visit from his grandmother, who had been in Cuba. "Everything, I do it for her," Fernández said in an interview before she entered the room. "Hopefully one day she's going to get to see me here."
Once the two are reunited, Fernández hugs her but is left speechless. "This is better than being in the big leagues, better than winning anything for me," he finally says.
He had also posted a photo of his girlfriend on Instagram five days before his death, in what appeared to be an announcement that she is pregnant.
"I'm so glad you came into my life," Fernández wrote. "I'm ready for where this journey is gonna take us together."