A pair of Michael Jordan's shoes from 1984 sold for almost $1.5 million at Sotheby's on Sunday, setting a record for sneakers at auction.
The 1984 Nike Air Ships are Jordan's earliest known regular season game-worn Nikes. The shoes, the first pair of sneakers to ever crack the $1 million mark at an auction, going for $1.472 million, were acquired by collector Nick Fiorella.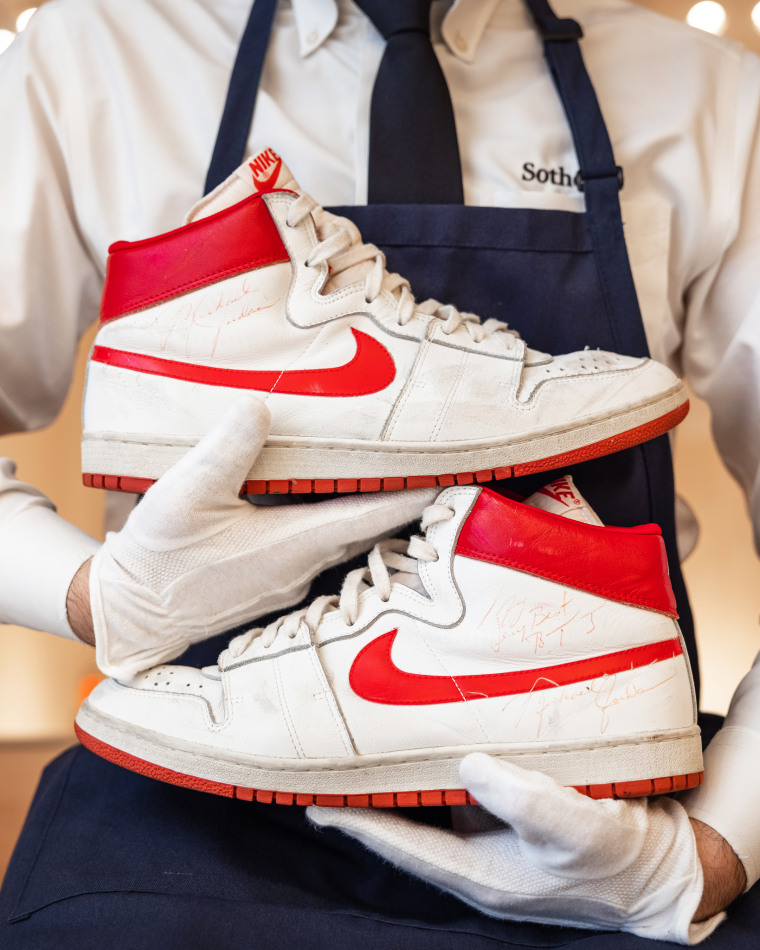 The signed sneakers are from Jordan's fifth NBA game in his rookie season, Sotheby's said. The red and white sneakers were designed by Bruce Kilgore.
"To present such a groundbreaking and important pair of sneakers at this special auction in Las Vegas further solidifies the strength and broad reach of the sneaker collecting community," said Brahm Wachter, head of Sotheby's streetwear and modern collectibles department. The auction house began selling sneakers only in 2019.
Nike Air Jordan 1 High game-worn sneakers from 1985 sold by Christie's set the previous record when they were sold in August 2020.
Sotheby's sold a pair of Kanye West "Grammy Worn" Nike Air Yeezy 1 Prototypes from 2008 for $1.8 million in April, but those were sold in a private sale, it said.