Boxing legend Muhammad Ali has been hospitalized with a respiratory issue, his rep said Thursday.
The 74-year-old former heavyweight champion was in fair condition, but was only expected to be in the hospital for a "brief" stay, according to a statement.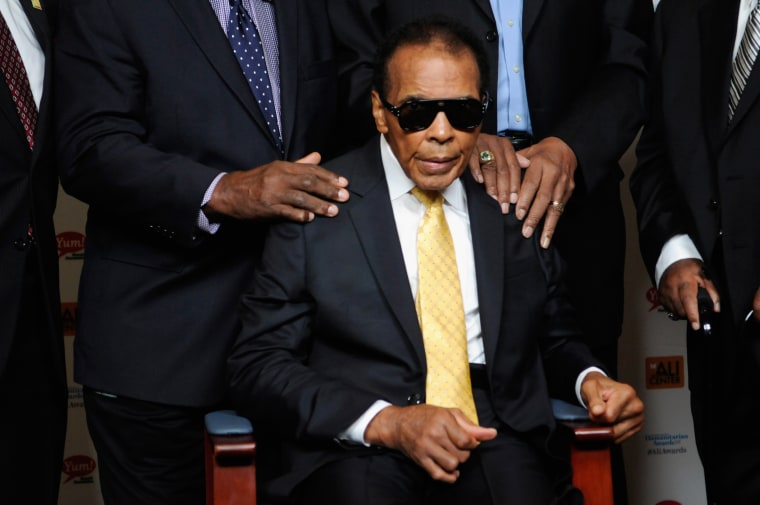 Ali, who has been battling advanced Parkinson's disease, has made few public appearances in recent years. Last September, he attended an awards ceremony by the University of Louisville honoring his prolific boxing career and legacy as a hometown hero. The Muhammad Ali Childhood Home Museum in Louisville opened earlier this month.
Ali was previously hospitalized for several days in December 2014 and January 2015 after suffering a severe urinary tract infection initially thought to be pneumonia.
In more recent months, he has waded into the nation's political fight. After Donald Trump suggested banning all Muslims from entering the United States, Ali — who famously joined the Nation of Islam in 1964 — asked for more understanding.
"Speaking as someone who has never been accused of political correctness, I believe that our political leaders should use their position to bring understanding about the religion of Islam and clarify that these misguided murderers have perverted people's views on what Islam really is," Ali said in a statement.