NASCAR driver Ryan Newman, seriously injured in a horrific wreck during the Daytona 500 on Monday, is awake and speaking with family and doctors, Roush Fenway Racing said Tuesday.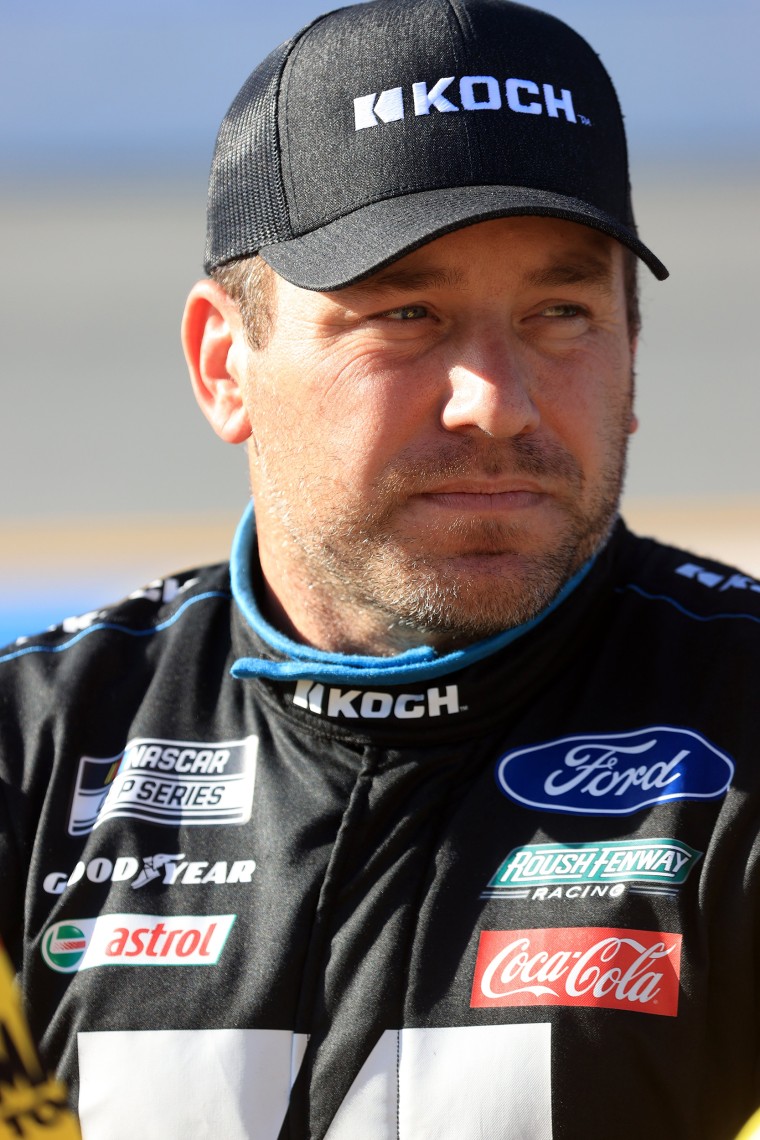 Newman, 42, remains at Halifax Medical Center in Daytona Beach, Florida. His injuries have not been detailed.
"Ryan and his family have expressed their appreciation for the concern and heartfelt messages from across the country," Roush Fenway Racing said in a statement.
"They are grateful for the unwavering support of the NASCAR community and beyond," the team said.
Among those who expressed well wishes to Newman were President Donald Trump and Democratic presidential candidate Pete Buttigieg. Newman was born in South Bend, Indiana, where Buttigieg was mayor for eight years. Newman now lives in Statesville, North Carolina.
Download the NBC News app for breaking news
The crash occurred on the final lap of the race, with Newman in the lead and another driver, Ryan Blaney, right behind him.
Blaney's bumper caught the back of Newman's car, which barreled into a wall and flipped before it was struck by another vehicle.
Denny Hamlin won the race. "I think we take for granted sometimes how safe the cars are, and Number 1, we are praying for Ryan," Hamlin said.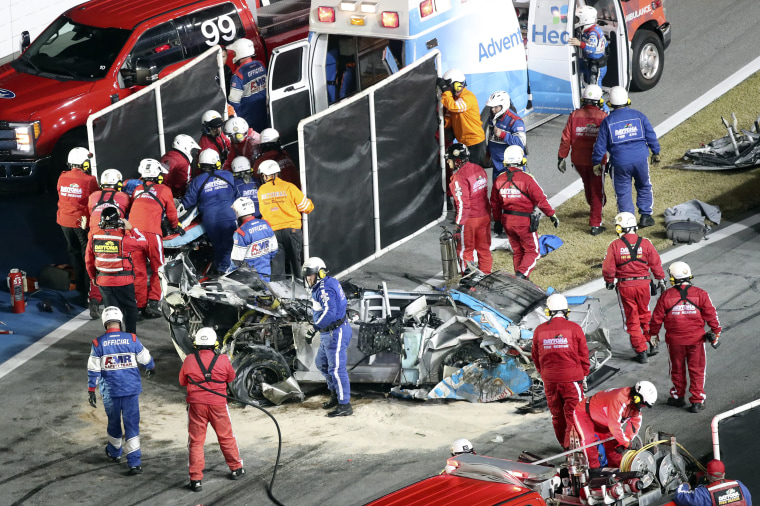 After the crash, Hamlin tweeted well wishes and prayers to Newman, saying he had no idea of the severity of the crash until he got to victory lane.
Roush Fenway Racing said Monday night that Newman was in serious condition but that his injuries were not thought to be life-threatening. Newman won the 2008 Daytona 500.