The basketball gods have spoken — and Zion shall (almost assuredly) be delivered to New Orleans.
The New Orleans Pelicans won the National Basketball Association's draft lottery in Chicago on Tuesday night, getting assigned the No. 1 pick when basketball's top college and young overseas players are divided up on June 20.
Zion Williamson, the freshman dunk machine from Duke University, who won all three of last season's awards for the best men's player in college basketball, is widely expected to be that top pick.
Heading into Tuesday night's draw, the Pelicans had a 6 percent chance of nabbing the top spot.
Perennial losers like the New York Knicks, the Minnesota Timberwolves and the Sacramento Kings count on the draft — which is weighted to give the worst teams a better chance at the first pick — as their potential lottery ticket for winning basketball.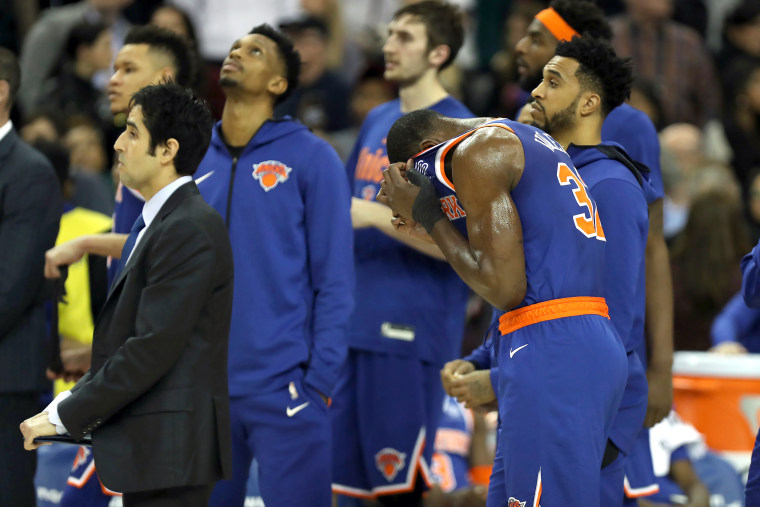 When the Cleveland Cavaliers used their No. 1 choice to pick nearby high school phenom LeBron James in 2003, he was expected to deliver titles. And he did — for both Cleveland (2016) and the Miami Heat (2012 and 2013).
But securing pro basketball's No. 1 pick is no slam dunk, and the lottery has been littered with busts.
Other than James and his former teammate and fellow top pick, Kyrie Irving (2011), no No. 1 selection has won an NBA title with this original team since Tim Duncan, who was the top selection of the 1997 draft by the San Antonio Spurs.
The Pelicans hope Williamson can be the next title-delivering King James.
Williamson, 18, a 6-foot-7 hybrid small/power forward, has thus far lived up to all the hype of his young career, thrilling college hoops fans in his only year on Duke's campus in Durham, North Carolina, where he averaged 22.6 points, 8.9 rebounds and 2.1 steals to lead the Blue Devils to a 32-6 record before they lost in the quarterfinals of the NCAA Tournament.
Williamson had been seen as such a lock for the No. 1 pick that when he was injured during a game against rival North Carolina in late February, many NBA fans urged him to sit out the rest of the college season so as not to risk further injury.