PARIS — Novak Djokovic won his men's-record 23rd Grand Slam title on Sunday with a 7-6 (1), 6-3, 7-5 victory over Casper Ruud in the French Open final.
Djokovic, a 36-year-old from Serbia, broke a tie with rival Rafael Nadal for the most major singles trophies in the history of men's tennis, which dates to the 1800s.
Nadal, a 14-time champion at Roland Garros, missed this year's tournament because he is injured.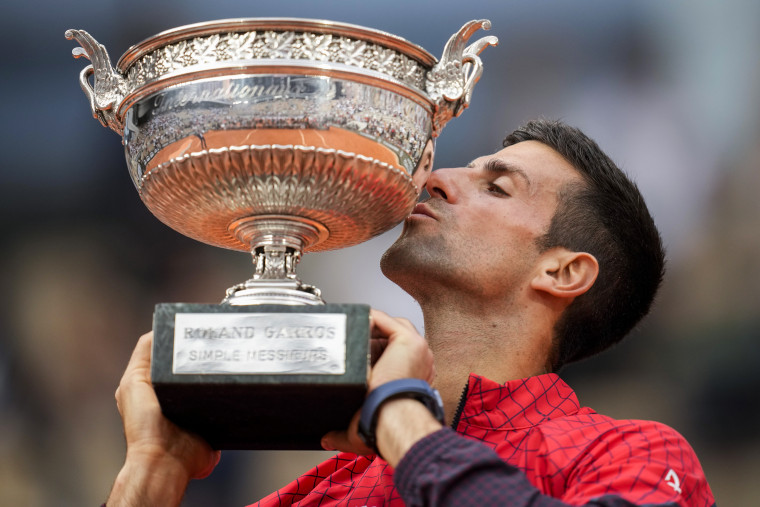 This victory goes alongside the French Open titles earned by Djokovic in 2016 and 2021, making him the only man with at least three from each major event. Since collecting his very first Slam trophy at the 2008 Australian Open, he has accumulated totals of 10 there, seven at Wimbledon and three at the U.S. Open.
Also worth noting: Djokovic is again halfway to a calendar-year Grand Slam — winning all four majors in one season — something no man has achieved since Rod Laver in 1969. Djokovic came close to pulling off that feat in 2021, when he won the Australian Open, French Open and Wimbledon and made it all the way to the title match at the U.S. Open before losing to Daniil Medvedev.
Djokovic will resume that monumental pursuit at Wimbledon, which begins on the grass of the All England Club on July 3.