STANFORD, Calif. — Sabrina Ionescu became the first player in NCAA history to reach 2,000 points, 1,000 assists and 1,000 rebounds and notched her record 26th career triple-double hours after speaking at Kobe Bryant's memorial service, leading No. 3 Oregon past fourth-ranked Stanford 74-66 on Monday night.
Ionescu hit the milestone on a defensive rebound with 1:47 remaining in the third quarter and finished with 21 points, 12 assists and 12 rebounds in her first triple-double against a top-10 opponent and eighth overall this season to help Oregon (26-2, 15-1 Pac-12) clinch at least a share of its third straight Pac-12 regular-season title.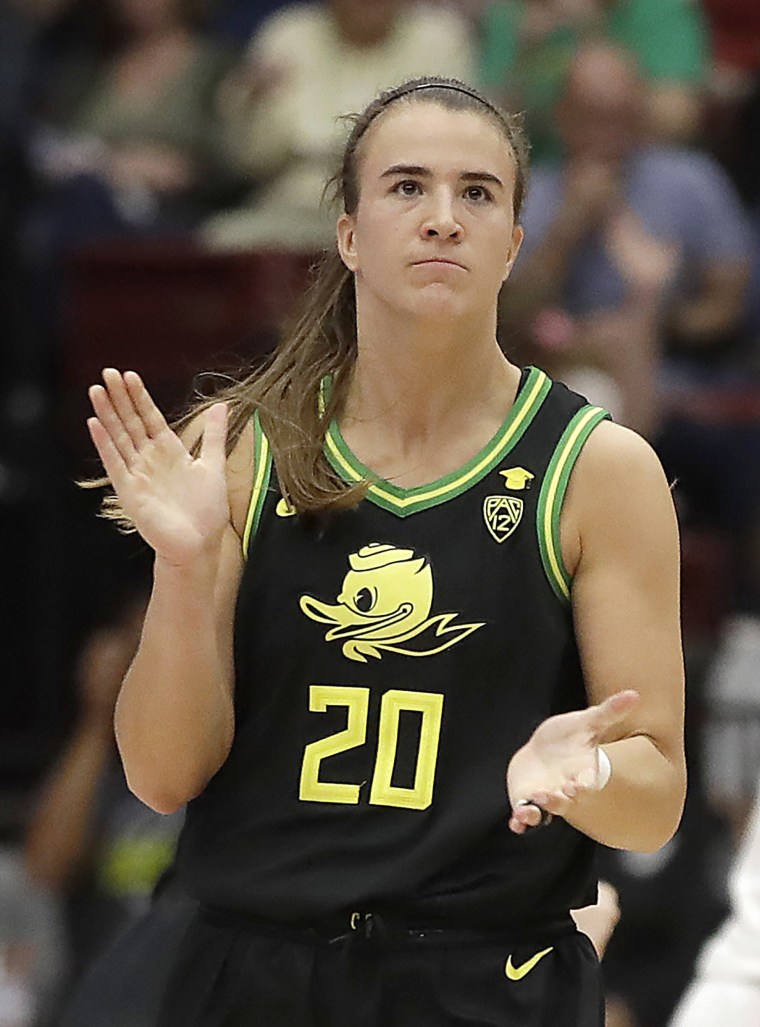 Ionescu also had a triple-double Friday night at California while playing near her East Bay hometown of Walnut Creek, then delivered her eighth career road triple-double for the Ducks on an emotional day just hours after attending the service for Bryant and daughter, Gianna, in Southern California.
Ionescu got to 1,000 assists in a win at UCLA on Feb. 14. She had her NCAA-record 25th career triple-double at California on Friday night — also most in the men's or women's game. She came into Monday's game needing nine rebounds for the 1,000 mark.
She now has 2,467, 1,041 assists and 1,003 rebounds, helping Oregon secure Monday at least 15 conference wins for a third consecutive season. Ionescu shot 9 for 19, missing her three 3-point attempts.
Golden State Warriors star Stephen Curry sat on the baseline supporting Ionescu and women's basketball for the second straight game she played in Northern California after he was in Berkeley with his two daughters Friday night. He watched Oregon run its winning streak to 14 in a row and nine straight on the road.
The Ducks used a big second half to beat the Cardinal 87-55 on Jan. 16 in Eugene, then held off a late flurry by Stanford (24-4, 13-3) this time on a night Lexie Hull scored 27 points.
The Cardinal had their four-game winning streak snapped with just a second defeat at Maples Pavilion this season.
Oregon jumped out to a 25-10 lead then led 32-22 at halftime after four turnovers late in the second quarter allowed Stanford to stay close.