She finished high school three months ago and gave herself two years to make a career of professional tennis before settling on college.
On Saturday, Poland's Iga Swiatek made history as the first from her country to win a major singles trophy and the most unheralded woman to win a Grand Slam tournament.
"I didn't really care if I'm going to lose or win," the 19-year-old said in a news conference after the match. "I think the main key was just keeping my expectations low."
Swiatek beat American Sofia Kenin, 21, to win the first major title of her career with a dominant 6-4, 6-1 victory in barely one hour and 24 minutes.
"I don't know what's going on," Swiatek said on court, NBC Sports reported. "It's just overwhelming for me. It's crazy. Two years ago, I won junior Grand Slam [at Wimbledon]. Now, I'm here."
As the 54th-ranked player, Swiatek was the second lowest-ranked woman to reach the final in Paris since 1975, when the Women's Tennis Association rankings were introduced.
She is the first woman to win a major in more than 40 years without having cracked the world's top 47, too, according to NBC Sports. Women have won Grand Slams with lower rankings at the time, but they were former top-20 players coming back from injury, pregnancy or retirement.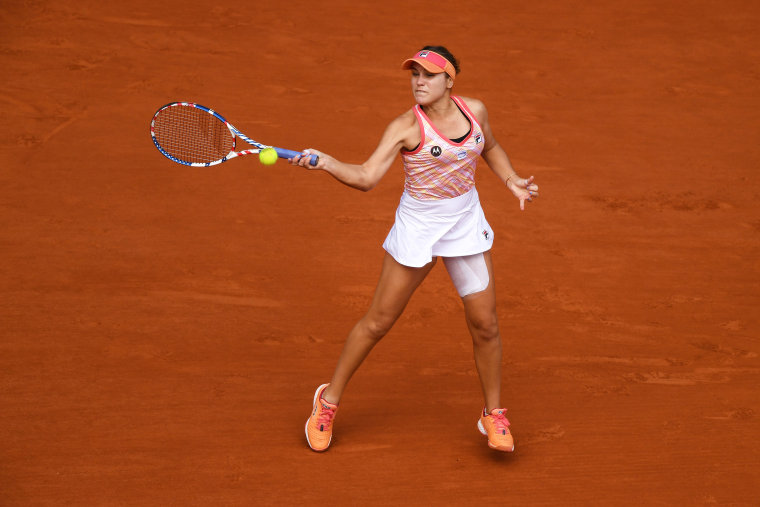 Swiatek did not have to contend with some of tennis' brightest stars at the French.
Citing injury, U.S. Open winner Naomi Osaka did not enter the tournament. World number one and 2019 French winner Ash Barty cited coronavirus fears in foregoing the contest.
Serena Williams withdrew before her second-round match with an Achilles injury.
Swiatek used a versatile topspin forehand that can take advantage of Roland-Garros' pace-slowing clay courts while also firing off occasional, hardcourt-worthy winners.
Kenin, 21, had hoped to clinch her second major title of the year after winning the Australian Open in February.
The French Open was postponed from May-June to September-October because of the coronavirus pandemic. Crowds are limited to only 1,000 per day.
This was not the first time Kenin and Swiatek face each other.
A little more than four years ago in Paris, Swiatek beat Kenin 6-4, 7-5 in the third round of the French Open junior event.
"I remember I lost. I don't remember how I played," Kenin said prior to Saturday's match. "Of course, we're both different players now."
Swiatek was congratulated by Poland's president, Andrzej Duda, who tweeted, "A historic day for Poland, for Polish sport and for Polish tennis. Bravo!"
The teenager, known for using Guns N' Roses 1987 classic "Welcome to the Jungle" to psych herself up before matches, said, "It's like a life-changing experience."
"Now that I'm Grand Slam champion, it's crazy," she said at the post-match news conference. "I'm just proud of myself."
She will likely reach the top 20 in women's tennis as a result of the win.