The Princeton University men's swimming and diving team has been pulled from the pool for the rest of the season after the discovery of crude comments on an electronic listserv.
The stunning decision, announced late Thursday, came after a complaint was lodged earlier in the week and the Ivy League school found "several materials" that were deemed "vulgar and offensive, as well as misogynistic and racist in nature."
"The behavior that we have learned about is simply unacceptable. It is antithetical to the values of our athletic program and of the University, and will not be tolerated," the school's director of athletics, Mollie Marcoux Samaan, said in a statement.
Princeton President Christopher Eisgruber added that he supports the suspension of a team that has "failed to respect the values of this University and the dignity of other students."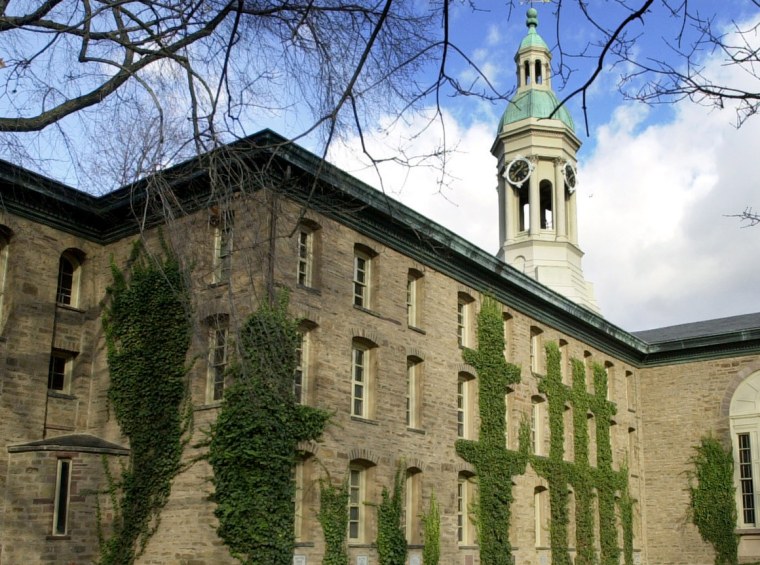 Princeton officials did not describe the nature of the comments. A university spokesman declined to provide further information to The Daily Princetonian, citing privacy concerns and respect for "members of the women's swimming and diving team."
It's unclear whether the women's team was targeted in the listserv comments.
The men's team had two more meets left this season, as well as the Ivy League Championships in February. Their current record is 2-2, placing them in the middle of their division.
As a result of the team's behavior, the New Jersey-based school said other actions could be taken aimed at "education and positive culture building for the team." In addition, athletes will receive training next month about using social media, Samaan said.
This is the latest incident involving an Ivy League school suspending one of its sports teams. Harvard said in November it was sidelining its men's soccer team for the rest of the season after the discovery of sexually explicit "reports" that graded female freshman players.