Punishment has come swiftly for Ray Rice in the wake of the release Monday of an elevator surveillance video seemingly showing him violently knocking out his then-fiancée Janay Palmer in an Atlantic City hotel. This week Rice has been dismissed by the Baltimore Ravens and suspended by the NFL, and now others are distancing themselves from the running back.
On Tuesday, EA Sports announced that Rice would be removed from the lineup in the Madden NFL '15 video game. The roster change will take place by this Friday, the game maker said. Later, shoe giant Nike terminated Rice's endorsement contract, with a terse statement from spokesman Brian Strong saying, "Ray Rice is no longer a Nike athlete."
The Ravens also distanced themselves further from #21 on Tuesday, announcing via Twitter that they will offer an exchange for all Rice jerseys at stadium stores. They said, "details to come." And even Rice's alma mater, Rutgers University in New Jersey, has scrubbed him from videos that are played in their stadium — although a spokesman said that it was simply because he is no longer an active player in the league.
And at a more local level, in Baltimore, Hersh's Pizza and Drinks is offering a free personal pizza in exchange for any Rice jersey, which they would then trash. "These jerseys will save us money on toilet paper this week," the pizza joint wrote on their Facebook page.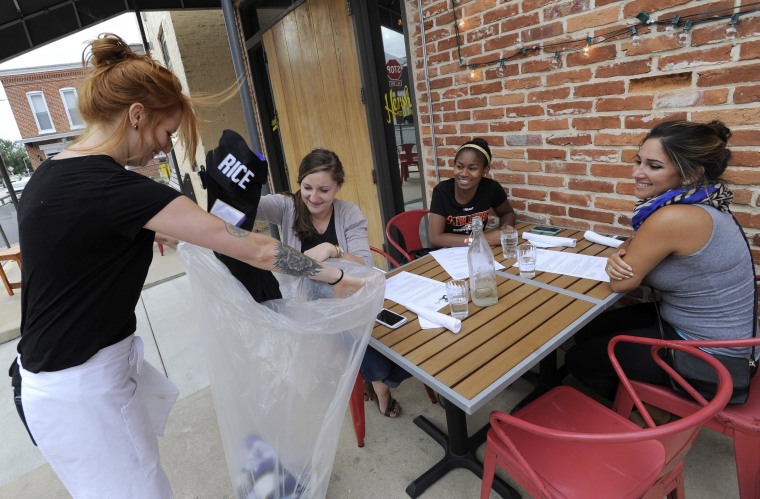 IN-DEPTH
SOCIAL
— Hasani Gittens