Romanian tennis legend Ilie Nastase is under investigation by the International Tennis Federation after allegedly making a disparaging remark about Serena Williams' recently revealed pregnancy.
Nastase, 70, reportedly made the comment at a news conference Friday previewing a playoff game between Romania and Great Britain for the Fed Cup, an international women's tennis tournament being held Saturday and Sunday in Romania. Nastase is the captain of Romania's team.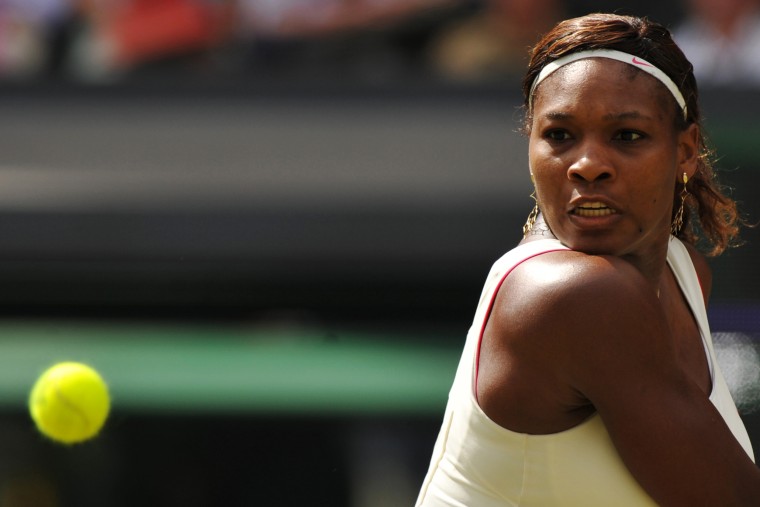 "Let's see what color it has. Chocolate with milk?" he was quoted by Romanian and British media as saying, purportedly in reference to Williams' unborn child. He was talking while the team's top player, Simona Halep, was answering a question about the American tennis champ.
Neither the comment nor its context have been confirmed by NBC News.
Williams, 35, shared on social media Wednesday that she is pregnant with her first child with fiancé and Reddit co-founder Alexis Ohanian, who is white. She did not respond to the controversy on social media.
In a statement Friday, the ITF said an investigation into the comment was underway.
"The ITF does not tolerate discriminatory and offensive language and behaviour of any kind," the federation said. "We are aware of alleged comments made by Romanian Captain Ilie Nastase and have begun an immediate investigation so that we have the full facts of the situation before taking further and appropriate action."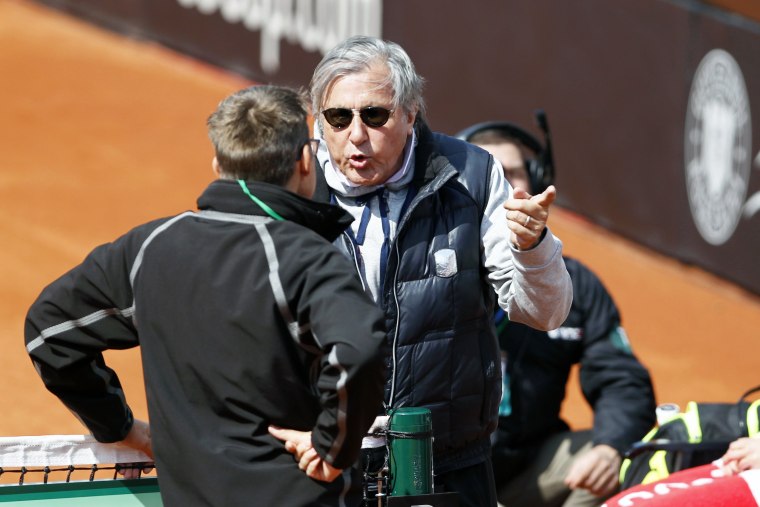 Nastase did not immediately comment about the allegations.
But he found himself in the center of controversy again Saturday following an incident at the Fed Cup in which he hurled expletives at British player Johanna Konta, Britain's captain, Anne Keothavong, and the umpire during a match, The Associated Press reported. Video showed him being ejected from the stands and escorted to the locker room.
An ITF referee asked Nastase to exit the court for "unsportsmanlike conduct" after he received two official warnings, the ITF said in a statement Saturday. The captain's accreditation was removed and he will play no further part in the event, the world governing body for tennis said.
Off the court Saturday, Britain's Press Association said that journalist Eleanor Crooks was verbally attacked by Nastase for reporting his alleged comments about Williams. Crooks posted video on Twitter of him calling her "stupid" as he was being escorted out of the arena. He also reportedly asked her: "Why did you write that?"
ITF President David Haggerty called Nastase's behavior "unacceptable," and said the ITF's Adjudication Panel will decide whether Nastase is subject to any sanctions once the investigation is complete.
"No player, official, member of the media or fan should have to endure any kind of abuse, and Mr. Nastase will rightly play no further part in this tie," Haggerty said in a statement.
Nastase, nicknamed "Nasty" in his playing days, won two Grand Slam singles titles and was world No. 1 in the 1970s. He retired as a player in 1985 and was inducted in the tennis hall of fame in 1991.