A celebrated figure-skating coach has been suspended nearly 20 years after male skaters first leveled sexual misconduct allegations against him.
Richard Callaghan, who coached Olympic gold medalist Tara Lipinski, was suspended from the U.S. Figure Skating Committee by the watchdog group U.S. Center for SafeSport amid a new investigation. His name was removed from the website of the Florida Everglades Skating Club, where he was a coach.
Callaghan's lawyer said his client was "shocked" by the move.
"He had received not prior notice of there being a second round of grievances or of the potential of an interim suspension," Groulx told NBC News on Friday.
"I've placed a call to SafeSport to attempt to gather information about the allegations and the basis for the interim suspension. I have not received a return call. We are weighing whether or not the fundamental rights of due process have been violated."
SafeSport does not comment on pending investigations and the nature of the current complaint against him is unknown. The organization's regulations say it will alert the accused of plans for an interim suspension by sending a notice to their last known email or postal address unless there are "emergency circumstances" that require immediate action.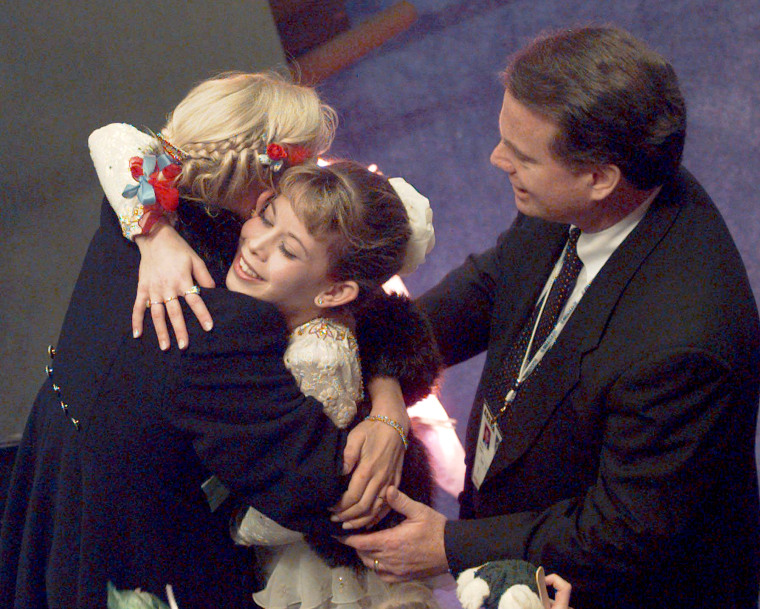 Craig Maurizi, a skater who worked with Callaghan for two decades, accused the renowned coach of inappropriate sexual conduct with him beginning when he was 15 years old, according to The New York Times.
Maurizi filed a complaint against Callaghan with the U.S. Figure Skating Association in 1999, but that grievance was dismissed. It was not immediately clear if the current investigation involves Maurizi's allegation, and Maurizi was not available for comment.
Eddy Zeidler, another former student, alleged that Callaghan exposed himself to him in a hotel room in 1992, according to The Times.
"Two different governing bodies weighed the allegations and both organizations dismissed the allegations completely," said Groulx, who also represented Callaghan in 1999.
Callaghan is best known for coaching Lipinski, helping her nab Olympic gold in 1998 along with other prestigious titles.
The suspension comes as the Olympic community is grappling with criticism over the handling of sexual misconduct allegations against coaches and other authority figures.
Larry Nassar, the former team doctor of USA Gymnastics, was sentenced to effective life terms earlier this year after more than 200 former patients accused him of molesting them.
Sen. Jeanne Shaheen, D-N.H., who is pressing for the creation of a committee to investigate the United States Olympic Committee, said the Callaghan suspension is more proof that one is needed.
"Glad to see some form of accountability in response to these heinous allegations, but it's unconscionable that it took 2 decades," she tweeted. "Why did it take so long? This is why we need a special committee to investigate USOC."