Whatever the final score Friday night, it'll be a win for women everywhere.
Minor league baseball's independent Sonoma Stompers will make history when two women take the field against the San Rafael Pacifics.
The team's starting line-up will include Kelsie Whitmore, a 17-year-old outfielder and pitcher, and 25-year-old pitcher and infielder Stacy Piagno. Both are set to play for Team USA in September's Women's Baseball World Cup.
That'll make the Stompers the first co-ed professional baseball team since the 1950s to feature more than one female player at the same time.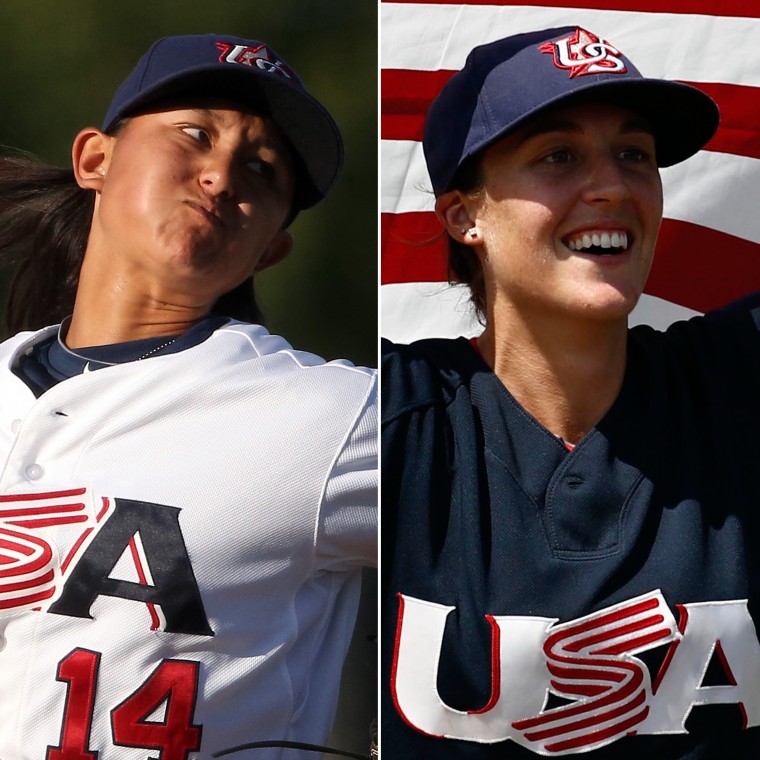 The team said it had been "actively searching for the best women baseball players in the United States" to recruit.
Film legend Francis Ford Coppola — whose winery sponsors the Stompers — noted the historic achievement.
"My family would play co-ed baseball games and inevitably the star player would always be an aunt who could run and hit and that made the games so much more fun," he said in a statement. "When watching major league baseball, I always wondered why there couldn't be a co-ed team."
Friday won't be the first time the Stompers have made history: In 2015 they became the first team to have an openly-gay professional play on the roster when Sean Conroy pitched.