A 9-year-old girl wrote a note to NBA star Steph Curry pointing out that his namesake sneakers appeared to be available for sale only to boys, and not only did Curry respond, he made a change.
Riley Morrison wrote in her letter, which her father posted online on Nov. 18, that she's a big fan of the Golden State Warriors point guard, and in preparation for her basketball season wanted a pair of Under Armour Icon Curry 5 sneakers.
But when she visited the website to buy them, she didn't see them listed under the girls' tab.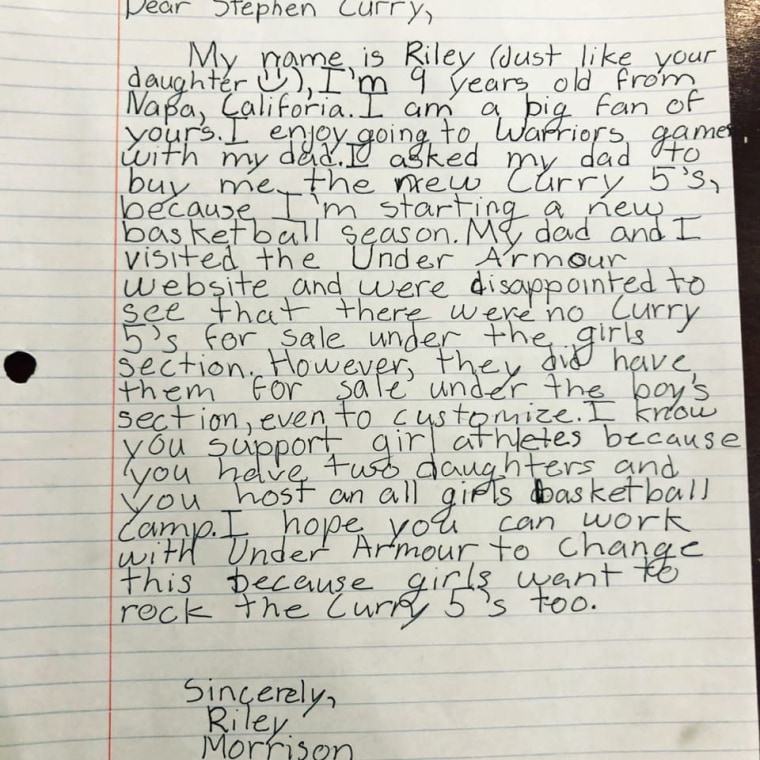 Riley wrote. "I hope you can work with Under Armour to change this because girls want to rock the Curry 5's too."
"I know you support girl athletes because you have two daughters and you host an all-girls basketball camp," Riley wrote.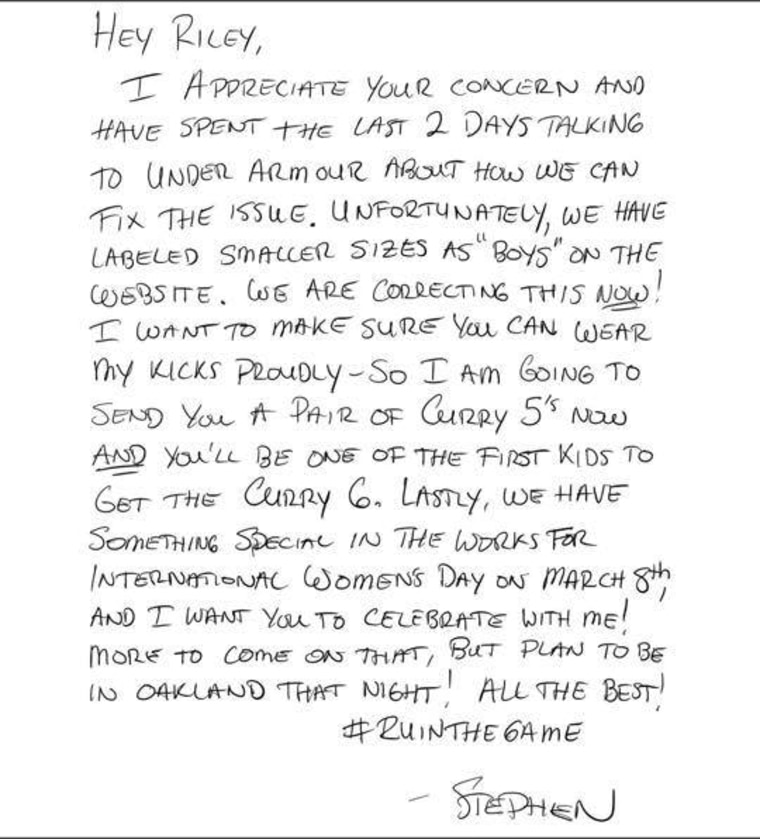 On Thursday, Curry tweeted the handwritten note that he sent Riley in response. "Unfortunately we have listed smaller sizes as 'boys' on the website," he acknowledged.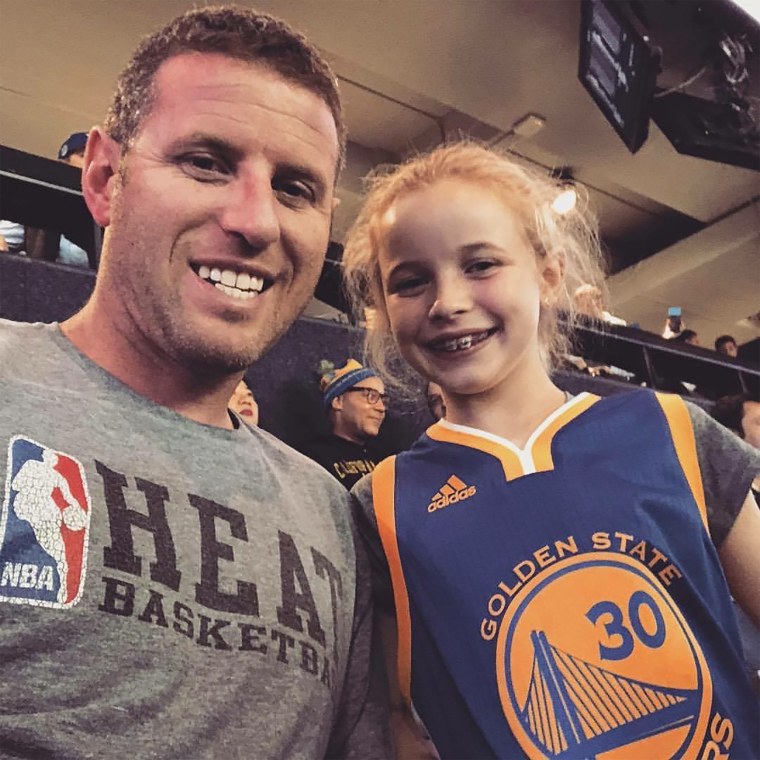 He said he has now worked with Under Armour to put them in the girls section too, and sure enough the shoes are now there, customizable and with instructions for women to order the sneakers one and a half size smaller than their usual size.
Curry also told Riley he was sending her a pair of Curry 5s, and said she would be among the first kids to have the Curry 6s.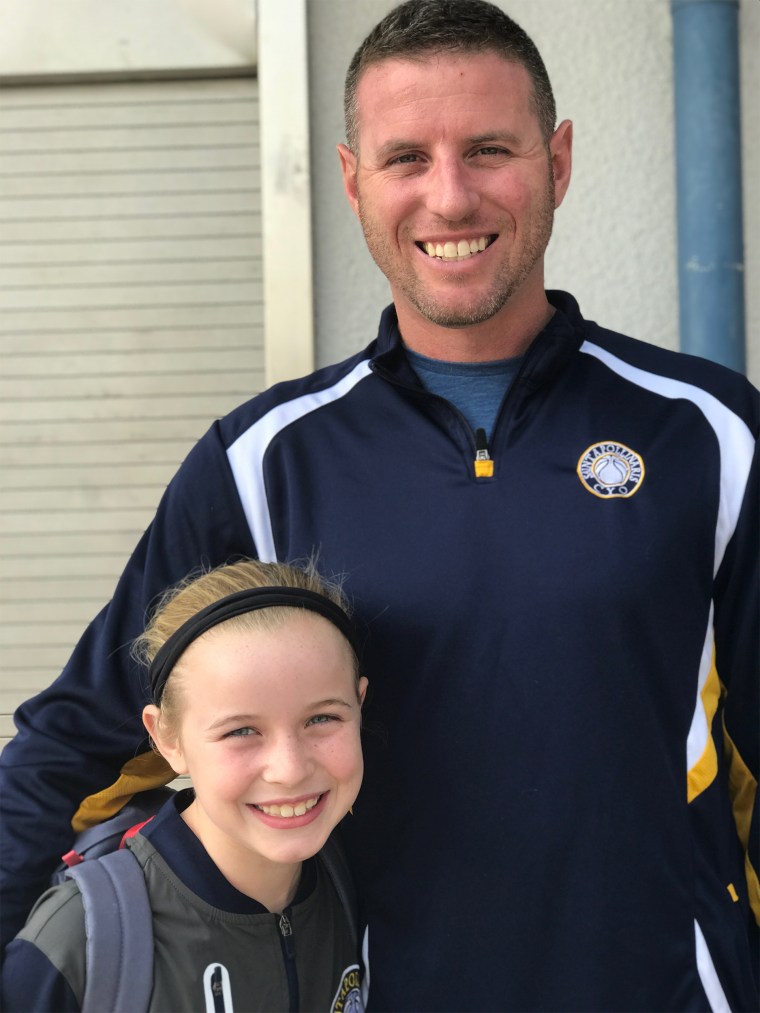 The Warriors player additionally asked Riley, who live in Northern California, to make sure she can be in Oakland on International Women's Day, March 8, for "something special in the works."
Curry — the father of two daughters and a son — has been an outspoken advocate for women's rights, writing earlier this year, "I want our girls to grow up knowing that there are no boundaries that can be placed on their futures, period."