MINNEAPOLIS — A city that's spawned a surprising number of terror suspects is hosting this year's Super Bowl, but local law enforcement officials say they're ready to protect Sunday's big game.
The Minneapolis-St. Paul area has been home to the third highest number of terror prosecutions in the U.S. since 9/11, behind only the much larger metropolitan regions of New York and Washington, D.C. Twelve Twin Cities residents have been charged with providing support to ISIS and 20 have been arrested for alleged support of the Somali terror group al Shabab in the past nine years. Between 2011 and 2014, 13 locals died fighting for al Shabab and ISIS, according to U.S intelligence officials.
ISIS has continually called for attacks on large-scale events and the possibility of someone hearing those calls is not lost on the FBI's Joe Rivers, who's in charge of terrorism investigations in Minneapolis.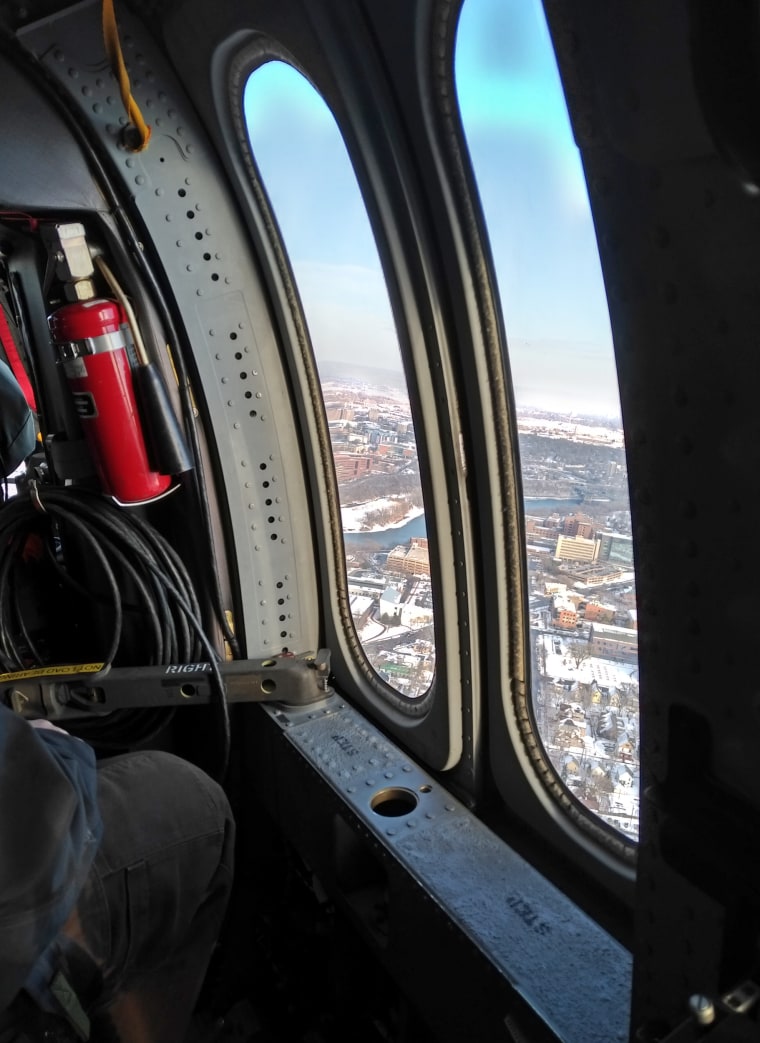 Rivers says the FBI and local law enforcement are more concerned about the potential for lone wolves to attack with a vehicle or a firearm than a sophisticated operation. "I think we're more worried about the fact that an individual is inspired to potentially do something," said Rivers, "and that they find the means and the mechanisms to go ahead and do that either on their own or with very little help."
To prepare and respond to any potential incident the FBI says it has brought in 200 extra agents who are a part of 1,000 federal agents from multiple agencies composing the largest deployment in Super Bowl history. Minneapolis and other nearby police departments will add nearly 1,000 extra officers, for a total uniformed presence of 2,000.
The game between the New England Patriots and the Philadelphia Eagles kicks off at about 6:30 p.m. at U.S. Bank Stadium in downtown Minneapolis, and features halftime performances by Justin Timberlake and Pink. The venue holds nearly 67,000 people.
Minneapolis Police Commander Scott Gerlicher, who is in charge of the city's Super Bowl security operation says, "There are no credible threats currently to the Super Bowl or any activities but there's a large group of people who are looking at that and monitoring that hour by hour."
One of the tactics for thwarting any would-be terrorist, say law enforcement officials, is creating secure perimeters for the stadium and other public event spaces, and positioning Humvee-style trucks to prevent vehicle attacks.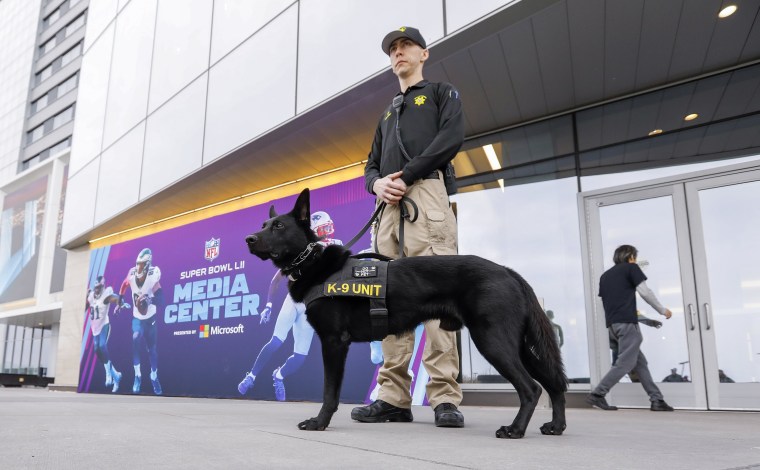 Around the city and at Super Bowl events, said FBI Supervisory Special Agent Brandon Grant, state, local and federal bomb squad teams from across the region and the country are ready to respond to any suspicious package. Grant said that the teams have brought in 16 small x-ray devices, worth over $35,000 each, to deploy with technicians – the largest-ever such deployment of the technology.
The devices are designed to quickly scan a suspicious bag or item and produce an image of the contents on a handheld tablet. Grant said the compact size of the x-ray kits means technicians can hand-carry them in a crowd and get an image 10 times faster than older devices.
If someone simply forgot a bag in the crowd of thousands, said Grant, the bomb techs can address it and "just move on."
In the air, the FBI will use Blackhawk helicopters equipped with infrared cameras to surveil key Super Bowl sites. The Blackhawks can also be used to move heavily armed agents to any potential attack site, or to evacuate injured people to local hospitals or triage centers.
The FBI says it isn't disclosing where the armed teams are situated but says they will be on standby leading up to and during the big game to respond to any crisis.