He was the poet laureate of boxing.
Fast on his feet, the late Muhammad Ali was just as quick with his tongue, making poetic and prophetic statements about his opponents, his philosophies for life and his personal sense of greatness.
Related: Muhammad Ali In His Own Words: Six of His Best Quotes to Live By
He never held back — in the ring and in his life — and the world was richer for it. Here are some of the showman's most stinging jabs:
"I'm young; I'm handsome; I'm fast. I can't possibly be beat."
— Ali after heavyweight champion Sonny Liston agreed in 1963 to fight him.
"He's too ugly to be the world champ. The world champ should be pretty like me!"
— Ali in the buildup to challenging Liston for the heavyweight title in February 1964.
"Why should they ask me to put on a uniform and go 10,000 miles from home and drop bombs and bullets on Brown people in Vietnam while so-called Negro people in Louisville are treated like dogs and denied simple human rights?"
— Ali after his 1967 conviction for draft evasion.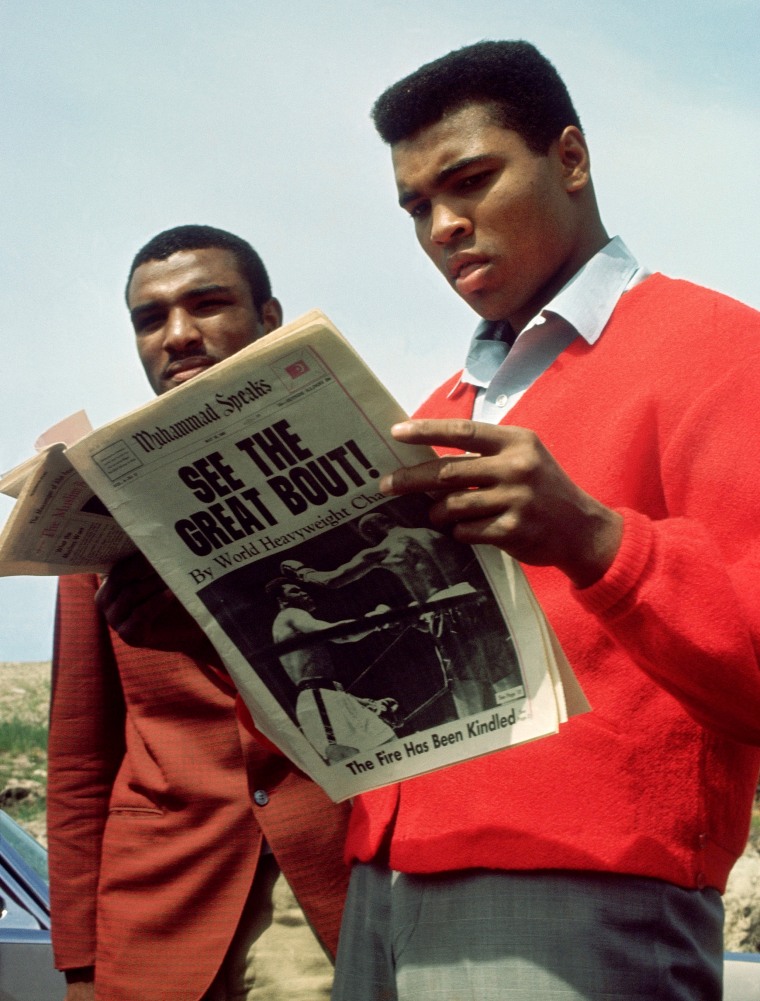 "I'm not fighting one man. I'm fighting a lot of men, showing a lot of 'em here is one man they couldn't defeat, couldn't conquer. My mission is to bring freedom to 30 million black people."
— Ali before his 1970 return to the ring following a three-year banishment over his refusal to enter the Vietnam War draft.
"I should be a postage stamp. That's the only way I'll ever get licked."
— Ali before his first bout with Joe Frazier in 1971, which he lost.
"I never thought of losing, but now that it's happened, the only thing is to do it right. That's my obligation to all the people who believe in me. We all have to take defeats in life."
— Ali after losing to Ken Norton in 1973.
"Float like a butterfly, sting like a bee. His hands can't hit what his eyes can't see. Now you see me, now you don't. George thinks he will, but I know he won't."
— Ali to reporters in Zaire in 1974, before "The Rumble in the Jungle" against George Foreman.
"I've wrestled with alligators. I've tussled with a whale. I done handcuffed lightning. And throw thunder in jail."
— Ali again before fighting Foreman in "The Rumble in the Jungle."
"I told you all, I was the greatest of all time."
— Ali after defeating Foreman.
"I always bring out the best in men I fight, but Joe Frazier, I'll tell the world right now, brings out the best in me. I'm gonna tell ya, that's one helluva man, and God bless him."
— Ali after defeating Frazier in their third and final bout, dubbed "The Thrilla in Manila," in October 1975.